National Team
Staff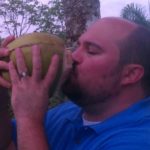 Billy Linstead Goldsmith
National Coordinator, Fair Trade Campaigns
Billy Linstead Goldsmith came to Fair Trade Campaigns from an eight year career in the grassroots environmental movement. He recruited, trained and developed hundreds of grassroots organizers and facilitated campaigns on national, statewide, and local campaigns. He has mobilized fence-line communities, organized public hearings and other local actions to hold polluters accountable. Upon traveling with his wife, Rachel to Venezuela, Billy was inspired to focus his career on international justice and has embraced the opportunity to contribute to the Fair Trade movement.
Suzi Hiza
National Organizer, Fair Trade Communities
Suzi Hiza came to Fair Trade Campaigns with over five years of experience in the nonprofit sector. She most recently served as a program officer at the World Affairs Council in San Francisco, where she managed events, developed conferences, and engaged in community outreach to local schools, consulates, NGOs, and other organizations. She previously interned at the Foundation for Sustainable Development, where she gained a deeper appreciation and understanding of the value of community driven, asset based development. Before landing in San Francisco in 2011, she spent four years in Washington, DC, where she completed her undergraduate degree and interned with Dreams for Kids and the National Conference of State Legislatures. Suzi graduated from Georgetown University with a BA in government and a minor in Italian. She is also an alumna of School Year Abroad (Italy) and Phillips Exeter Academy, a Fair Trade School.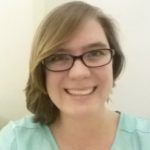 Kylie Nealis
National Organizer, Fair Trade Colleges & Universities
Kylie brings over seven years of community organizing and non-profit experience to Fair Trade Campaigns, previously working with Global Exchange and Sierra Club.  At Global Exchange she took on a variety of roles including Community Rights Program Associate, Fair Trade Chocolate Campaign Coordinator, Fair Trade Store Sales Associate and Interim Director of Operations.  At Sierra Club, she worked in the Executive Office at Sierra Club providing support to C-level staff and the Board of Directors.  Kylie is knowledgeable and passionate about Fair Trade, climate and energy issues, human rights, and social and economic justice. Kylie graduated from UC Santa Cruz with a BA in Community Studies and Politics and is currently pursuing her Certified Nonprofit Professional Credential from the Nonprofit Leadership Alliance. She also lived in Thailand for five years and is conversational in Thai and learning Spanish.
National Steering Committee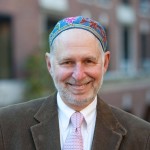 Elliot Schoenberg
Associate Executive Director and International Director of Placement, Rabbinical Assembly
Rabbi Dr. Elliot Salo Schoenberg has served for 25 years as the Associate Executive Director and International Director of Placement for the Rabbinical Assembly (RA), the world wide professional association of Conservative Rabbis. He is the confidante, coach and career counselor for 1,700 rabbis. He's the author of 7 books, 11 study guides and more than 30 scholarly articles. As the chief education officer of the RA he is responsible for creating, teaching and implementing continuing education programs in North America, South America, Europe and Israel that emphasize career navigation, professional skills and leadership development. A Brandeis graduate, he received his MA and Rabbinic ordination, Doctor of Divinity from the Jewish Theological Seminary of America. Schoenberg loves golf and Boston sports teams. He came to Fair Trade through his passion for good coffee, which turned into passion for just coffee. His home synagogue Beth Shalom Teaneck New Jersey is the first Fair Trade synagogue.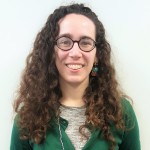 Ann Ferguson
Membership Manager, Fair Trade Federation
Ann witnessed the direct impact of small business on marginalized slum communities in Bangkok, Thailand and became deeply interested in buying Fair Trade products. After returning to the US, she helped start a Fair Trade retail store in her Indiana hometown, serving as the education coordinator. In April 2014, she joined the Fair Trade Federation as Membership Manager. Ann earned a BS in Environmental Management and a minor in Religious Studies at Indiana University in Bloomington.
Ann Francis
Program Coordinator, Department of Environmental Studies and the Sustainability Program, Rollins College
Ann Francis has been at Rollins College for almost 18 years, receiving her Bachelors in Environmental Studies in 2001 at Rollins. Under the umbrella of the Sustainability Program, Ann works closely with student sustainability coordinators on campus recycling, environmental and sustainable events, sustainability housing and gardening, campus bicycle share program and fair trade! She is co-chair of the Committee on Environmental and Sustainable issues and chairs the Fair Trade Committee with faculty, staff and students. With her work in the department and the sustainability program, she promotes environmental and sustainable responsibility and awareness on the campus. Bringing Rollins to its Fair Trade designation in Spring 2013 fit right into her work and she encourages this cultural change throughout the campus.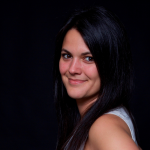 Emily Pasnak-Lapchick
End Trafficking Officer, U.S. Fund for UNICEF
Emily Pasnak-Lapchick is the End Trafficking Officer at the U.S. Fund for UNICEF where she leads a national awareness and advocacy campaign about child trafficking, reaching over 55,000 constituents each year. She manages the creation of resources, in-person and online training, development of partnerships, and the creation of Public Service Announcements. Emily is a member of the CORE Group for the NGO Committee to Stop Trafficking in Persons and serves as the US representative for GIFT box on behalf of Stop the Traffik. She was honored as a New Abolitionist in 2016. Through her work, she has spoken on CNN International, at the United Nations and international conferences, and has worked with dozens of groups on how they can take action against human trafficking. She was recently nominated for the "Nonprofiteer of the Year" Award by the Young Nonprofit Network. Emily is an honors graduate from Eckerd College with a Bachelor of Arts in Sociology.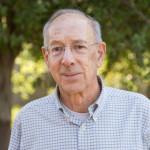 Joe Michon
Fair Trade Ambassador, Catholic Relief Services; Claremont, Pomona and Our Lady of the Assumption Fair Trade Campaigns
Joe Michon is a physician from Boston. With children grown he and his wife left home to serve as medical missioners for 20 years in the Caribbean, Mexico and Bolivia. Looking to respond to the poverty he encountered, Joe became a Fair Trade activist and a Fair Trade Ambassador with Catholic Relief Services. While working at the US- Mexico border he educated numerous immersion groups arriving from colleges and faith communities across the nation and introduced a Fair Trade Resolution that was adopted as policy for the Catholic diocese in El Paso, Texas. Joe presently resides in Claremont, California and has been active in several campaigns. In 2012 Claremont became a Fair Trade Town and Pomona was declared a Fair Trade College. In 2014 Our Lady of the Assumption was recognized as a Fair Trade Congregation. Joe receives good advice and energy from his wife, four children and five grandchildren.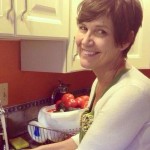 Katherine Bissell Cordova
Executive Director, Chicago Fair Trade
Katherine Bissell Cordova serves as Executive Director of Chicago Fair Trade. She has worked for over 20 years for human rights, immigrant rights, and worker rights organizations. Katherine opened a fair trade store, Greenheart Shop, in Chicago. Prior to that, Katherine served as the Executive Director of ARISE Chicago, an organization that partners with low-wage immigrant workers as they organize for improvements in the workplace. Katherine served as field director of GreenWood Alliance, opening their office in Honduras. She served as a member of Peace Brigades International in Guatemala, defending human rights activists. Prior to that, she worked at the Marjorie Kovler Center for the Treatment of Survivors for Torture. She is the recipient of Casa Guatemala's Human Rights Award and is fluent in Spanish. Katherine lives in Chicago with her two children, Sofia, a budding artist, and Mateo who is showing telltale signs of being a future organizer.
Maisie Ganzler
Vice President of Strategy - Bon Appétit Management Company
Maisie Ganzler is vice president of strategy for Bon Appétit Management Company, the food service pioneer that operates more than 500-plus cafés in 33 states for universities, corporations, and museums. Maisie oversees Bon Appétit's culinary development and purchasing policy efforts — including launching, back in 1999, Bon Appétit's Farm to Fork program, a companywide initiative to buy locally from small farms. For the past several years she has been concentrating on food waste, the humane treatment of animals, and farmworkers' rights. She worked with United Farm Workers and Oxfam America on the co-production of a report on the state of farmworker protections, has marched with the Coalition of Immokalee Workers, and is vice-chair of the Equitable Food Initiative.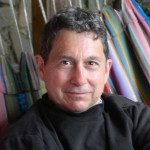 Mark Van Wormer
Committee Member, Emma Willard School Fair Trade Schools Campaign
Mark Van Wormer is a photographer and educator at the all-girls Emma Willard School in upstate New York. He loves teaching art as a means of opening students' eyes to a bigger, brighter world, one that they have the power to influence and shape. He mentored their campaign to make EW the first Fair Trade High School in the U.S. and is inspired daily by their passion and creativity as they continue to deepen and grow their commitment to Fair Trade on campus and beyond. He also serves on the board of Mayan Hands, a non-profit Fair Trade organization and founding member of the Fair Trade Federation.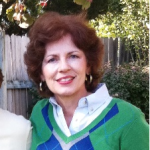 Donna Owens
Overland Park, Kansas Fair Trade Town Campaign
Donna Owens, as a young mother with a demanding career, sought out opportunity to preserve trees and greenspace in a rapidly developing community and provide neighborhood leadership. After retiring from 30 years of corporate service, she served eight years on city council. While in elected office, Donna attended a national meeting and toured Media, PA, the first Fair Trade Town in the US.
Overland Park has a successful fair trade store, which led to its Fair Trade Town campaign. Donna values a free enterprise system and sees Fair Trade as a valuable aspect, as in its broader context it is: international commerce, world trade and job creation. As a Rotarian involved in its youth exchange program, Donna sees the world shrinking as we connect more easily around globe. The education of children on Fair Trade will ensure the growth of Fair Trade Town campaigns.
Erin Mackey
Program Coordinator, Catholic Relief Services
Erin Mackey has been exploring economic and social justice issues since her first visit to the city food bank when she was a youth. While a student at St. Joseph's University, she had the opportunity to study business and the global impact of US consumerism.  It was during her time at St. Joe's that she began to find intersections between faith and justice issues, particularly during her semester abroad in Central America.  Erin now serves as a Program Coordinator for Catholic Relief Services working with US Programs, specifically CRS Fair Trade.  In her free time she enjoys running, creating calligraphy and baking fair trade chocolate treats.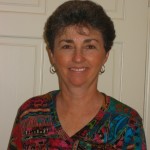 Joan Harper
Executive Director, FAIR TRADE LOS ANGELES
Joan co-founded Fair Trade LA (FTLA) in 2005.  FTLA is committed to the growth of the fair trade movement in the greater Los Angeles area, with 4 current Fair Trade Towns' campaigns. Joan was active with the Justice and Peace Office of the Archdiocese of Los Angeles for 16 years where she promoted domestic anti-poverty and global solidarity programs, including fair trade. Joan has an MBA from Loyola Marymount University and prior work experience in the corporate sector. She has travelled to India, Thailand, Ghana, El Salvador and Honduras with Catholic Relief Services, experiencing firsthand development programs in agriculture, micro-finance, and Fair Trade.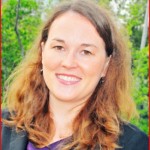 Kendra Penry
Founder, Fair Trade Houston
Kendra Penry leads the Fair Trade Houston movement and serves on the National Steering Committee for Fair Trade Towns. She currently works with Heifer International as the Community Engagement Coordinator, where she promotes the same ideas of justice and poverty elimination that Fair Trade is designed to do. Heifer International is a nonprofit whose mission is to work with communities to end global hunger and poverty and care for the earth. To make this possible, Kendra works with faith communities, schools, and the community at large to educate about how we all can make a difference right where we are, and that includes supporting Fair Trade. Prior to Heifer International, Kendra worked as the Director of Programs with Houston Rescue and Restore Coalition, a nonprofit dedicated to raising awareness about human trafficking. There she developed and delivered a variety of programs, including spearheading their Fair Trade initiatives as a way to educate community members about how they can impact human trafficking through conscious consumerism. Kendra holds a Master's Degree in International Affairs and Conflict Resolution from the George Washington University and a BA in International Studies from Hollins University in Roanoke, Virginia. Kendra also serves as a member of the board of directors with Ten Thousand Villages Houston.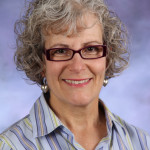 Margo Druschel
Committee Member, Mankato (MN) Area Fair Trade Town Initiative
Margo moved to Mankato from the Boston-area, where she was active in fair trade through her faith-community, at just the right time in 2009. A group of local activists had organized to promote fair trade after an inspiring visit to local churches from Peruvian producers. She was welcomed on to MAFTTI's Steering Committee, where she collaborates with others who share her vision of faith and social justice. Margo's energy and presentation skills help get the word out to educate youth and community groups. Mankato became the first fair trade town in Minnesota in October of 2011 and has continued to expand their efforts in retail, education, local government and communities of faith. Margo has a Masters degree in Education from the University of Vermont, and works in higher education with students with disabilities at public colleges and universities.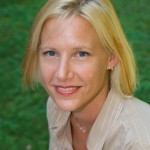 Mary Embry
Founder, Fair Trade Bloomington
Mary Embry is founder of a Bloomington, Indiana based Fair Trade nonprofit advocacy group and Board member of Global Gifts, a nonprofit Fair Trade retailer with four stores. Bloomington became the 33rd Fair Trade Town in the US in 2013. Mary received a Master of Science, writing on Fair Trade and Service-Learning. She remains engaged in implementing pedagogical tools that immerse students in considerations of their role as global citizens. She is a Senior Lecturer in the Apparel Merchandising and Interior Design Department at Indiana University, instructing courses in international trade and sustainability in the fashion industry.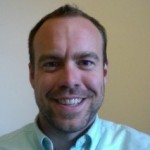 Nick van Santen
Assistant Director, Justice Education & Immersions, St. Mary's College of California
Nick van Santen is a social justice educator and staff member of the Mission and Ministry Center at Saint Mary's College of California—one of the first colleges to achieve Fair Trade status in the Bay Area. Nick is passionate and committed to food justice in the lives of his students. He oversees Fair Trade education for faculty, staff, and students with a variety of programs such as Fair Trade Fridays, the Fair Trade Bake-off, a Fair Trade Committee, and the annual Fair Trade Festival. In addition to Fair Trade, Nick develops an annual immersion to the Salinas Valley to explore issues of food safety and human rights issues. When Nick is not supporting his Fair Trade student leaders or working in the fields of Salinas, he spends his time riding his bicycle or working on his doctoral studies in Educational Leadership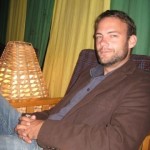 Scott Tess
Enviromental Sustainability Manager - City of Urbana, IL
Scott currently serves as the Environmental Sustainability Manager for the City of Urbana, IL. Before moving he proudly promoted Fair Trade in Central Florida for over 5 years and helped connect the Buy Local movement in Orlando with the Fair Trade movement.  Scott's previous work also included the Orange County Environmental Protection Division where he served as Assistant Canvass Director for the Tampa office of the Fund For Public Interest.  He also helped start the Fair Trade Universities campaign for Rollins College in Winter Park, FL where he recently received his Masters of Planning in Civic Urbanism.
National Student Leadership Committee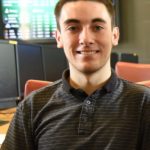 Travis Brodbeck
2017-18 Northeast Regional Fellow, National Student Leadership Committee Chair
Travis Brodbeck came to Fair Trade Campaigns as a National Steering Committee member and member of the National Student Leadership Committee during his sophomore year at Siena College in 2014. He is currently a graduate student studying accounting at Siena College where he previously served as co-organizer of Fair Trade Siena since his first year. In addition, he helped organize Fair Trade Colonie and Albany campaigns. He studied abroad in Berlin during his junior year where the abundance of Fair Trade products and awareness furthered his commitment to advocacy with Fair Trade Campaigns.
Chris Hunter
Chris Hunter is a junior at UCLA majoring in International Development Studies major with minors in Environmental Systems & Society and Public Affairs.  Through his studies and study abroad experience in South America, he has grown passionate about sustainability and the ways in which it is deeply connected to human well-being rather than just the natural environment.  Though he grew up with a vague understanding of Fair Trade, he first became involved as a member of E3, a broader sustainability-focused club at UCLA, which is the parent club to the school's Fair Trade Campaign.  After helping out with the campaign last year, Chris recently took over as the campaign's co-chair, where he is working to continue expanding Fair Trade options and awareness after UCLA's declaration as a Fair Trade University in spring 2016.
Katrina Kasemir
Katrina Kasemir is a native of Highland Park Illinois is pursuing a major in Environmental Studies and a minor in Sustainable Development at Rollins College (Class of 2018) As a Sustainability Coordinator, Katrina oversees the campus' Fair Trade initiatives. She also serves as an Environmental Studies Tutor at TJ's Tutoring and Writing Center and a Land Steward at the Genius Preserve. Katrina joined the National Student Leadership Committee March 2017.
Rosalie Plofchan
Rosalie graduated from the University of San Diego in spring 2016 where she led the Students for Fair Trade campus group for 3 years. She was the 2015-2016 Southern California Colleges and Universities Fellow and enjoyed working with campaigners throughout Southern CA as a Fair Trade advocate. She now lives in Colorado and enjoys hiking, running, climbing, volunteering, yoga… anything in the sun. She's excited to continue her Fair Trade journey as a part of the National Student Leadership Committee. Rosalie joined the National Student Leadership Committee March 2017.
Great Lakes Leadership Team
Aleah Erenberger
2017-18 Great Lakes Regional Fellow
Aleah is a graduate of Loras College in Dubuque, IA and is currently living in Dubuque. She graduated with a BS in Biology. While at Loras she spent 2 years as the Fair Trade Student Worker in the Peace and Justice Department on campus. She graduated hoping to continue her work in the non-profit realm and work for global solidarity and social justice. Her heart still holds the sciences fondly and has found her passion to also be in public health. She currently works at Hillcrest Family Services as the Tobacco Use Prevention Lead and see this job as an excellent opportunity to get experience in public health before continuing on to graduate school. Born and raised in Colorado, she hopes to return to her home state within the next two years. With that, her favorite activities include hiking with her two dogs, biking, kayaking and simply spending time outdoors.
Sarah King
2017-18 Great Lakes Regional Fellow
Sarah King has spent the last five years dedicated to the fair trade movement. After exploring fair trade in Indianapolis, she decided to make her college choice based on fair trade universities. Social and economic justice for all became her personal slogan as she worked with Chicago Fair Trade, and Mata Traders. Her work at DePaul University as the President of their fair trade committee has brought new fair trade prospects onto the campus through fair trade products and policy. Fair trade integrated into her family, spread to her friends, and now takes the forefront of her personal and professional life. Sarah endeavors to include the promotion of equal pay and safe working conditions for all producers by partnering with community leaders, businesses, and organizations. Her passion for the mission has led to increasing knowledge in her community and awareness on campus.
Yessenia Balcazar
2017-18 Great Lakes Leadership Team Member
Yessenia is a fourth year undergraduate Sustainability Studies student at Roosevelt University. She holds a strong devotion to environmental and social justice as her studies in Sustainability encompasses the values of both realms. Yessenia took leadership over the university's environmental student organization, Roosevelt University (RU) Green, in May, 2016, where she was first introduced to fair trade. She has since taken on the leadership role of Roosevelt University's Fair Trade campaign, as RU Green doubles as the campaign's team members. Yessenia also carries a passion for environmental science, as she is currently pursing the study as a minor, and has recently completed an internship at the Field Museum. She plans on finishing her undergraduate studies in May, 2018.
Mid Atlantic Leadership Team
Breanne Kroehler
2017-18 Mid-Atlantic Regional Fellow
Breanne is a senior at George Mason University (GMU) achieving her B.A in Integrative Studies with a concentration in Conflict analysis of international human rights. Along with minoring in Korean studies and Social Justice. Her passion for fair trade started as a member of her university's anti-human trafficking organization and it took off from there after doing research on the school's involvement with companies that utilize unjust workers' rights ethics. From there she has continued her research while studying abroad in Cambodia and in the Philippines on the garment industry, banana plantations, and pineapple plantations. Breanne has also taught about fair trade impact for helping human trafficking victims overseas. Breanne is originally from Chicago, Il and moved to Virginia in 2001. She is currently the president of the GMU anti-human trafficking organization and heading the on campus fair trade committee.
Jacquie Martin
2017-18 Mid-Atlantic Regional Fellow
Jacquie Martin is pursuing her Masters degree in Organizational Leadership at Manhattan College. Jacquie was first introduced to Fair Trade as an undergraduate student at Saint Mary's College of California. There she was part of the Fair Trade certification committee for the college and helped to organize Fair Trade education events on campus. While attending Saint Mary's she participated in a social justice immersion, "The Human Cost of Food" in Salinas, California where she learned more about  food justice issues going on here in the US. She spent the last two years as a Lasallian Volunteer, serving low income senior citizens at Serviam Gardens in the Bronx, NY. Jacquie is looking forward to growing and sharing the Fair Trade movement in the Mid Atlantic Region.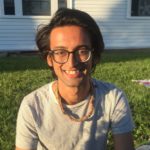 Aman Bardia
2016-17 Fair Trade Communities Fellow, Mid Atlantic
Aman Bardia is a recent graduate of Sarah Lawrence College, where he studied economics and theater. While on a project trip to Guatemala, he was exposed to the enormous differences in the standard of living between villages that have Fair Trade cooperatives and those that do not, introducing him to its transformative potential. He was also involved in the unionization campaigns on his college campus, working with Students for Worker's Justice.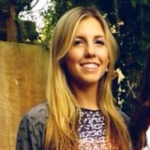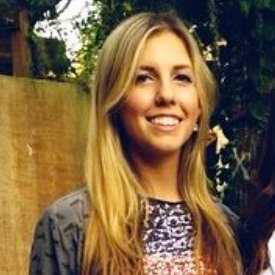 Charlotte Whiteman
2016-17 Fair Trade Colleges & Universities Fellow, Mid Atlantic
Charlotte Whiteman came to Fair Trade Campaigns as a passionate advocate dedicated to environmental stewardship and social justice. Charlotte has always been an eco-enthusiast hence her major in Environmental Studies, and was introduced to Fair Trade when she saw Paul Rice speak at the 2014 ABC Continuity Forum in Miami, FL. Soon after, she declared a minor in Social Entrepreneurship and it was written from there. During her time at Rollins College, Charlotte worked as a Fair Trade Committee member and a campus Sustainability Coordinator, for which she received an "Outstanding Campus Environmental Advocate" award upon graduation. She most recently worked as an intern in the Dominican Republic helping local entrepreneurs give other community members access to needs based commodities. Now as a recent grad living outside Philadelphia, Charlotte is enjoying farming, painting, running, surfing, and simple living.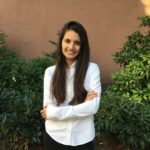 Tori Curbelo
2016-17 Mid Atlantic Leadership Team Member
After learning how everyday products can be connected to forced and child labor, Tori became committed to supporting the Fair Trade movement. She served as the 2015-2016 Mid Atlantic Colleges & Universities Fellow. During this period, she created UNICEF USA's Ending Human Trafficking Locally and Globally Podcast, which has boasted thousands of downloads. Tori currently works as a Global Citizenship Fellow at UNICEF USA, engaging and mobilizing hundreds of individuals on issues affecting children. Her passion for human rights has led her everywhere from delivering briefings at the United Nations to publishing an article for the peace building publication Insight on Conflict. She sits on the Coalition for Global Citizenship and was recognized as a Grove Scholar during her graduate degree. She recently received her Master's from the CUNY School of Public Health. She previously earned her Bachelor of Arts in Political Science and Italian at College of the Holy Cross, and completed a year of her university coursework in Italian at the Università di Bologna.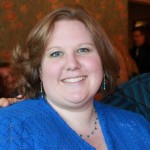 Emily Zacharczyk
2016-17 Mid Atlantic Leadership Team Member
Emily began her Fair Trade journey when she moved outside of Media, PA – America's First Fair Trade Town. She held a volunteer position at the local Ten Thousand Villages that then became a position with the organization for several years. She is an active member of Media's Fair Trade Committee, heading up various projects like the newsletter and their Fair Trade banana fundraising table at the weekly Farmer's Market. Emily is a graduate of The Richard Stockton College of New Jersey, where she majored in Communications Studies.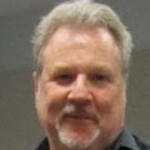 Bryan Marton
2016-17 Mid Atlantic Leadership Team Member
Bryan is a full time volunteer with Fair Trade Philadelphia and one of Penn State Brandywine's Fair Trade Trailblazers, where he and fellow Trailblazers in one semester made the Delaware County campus a Fair Trade University. Then, joining with other members of Philadelphia's group, he was able to pass a resolution by Philadelphia's City Council declaring the City as a Fair Trade City. As a single father of two with a commitment to making the world a better place, Bryan has always been involved in social justice issues throughout his life. As a businessman and restaurateur, he was always a contributing advocate to causes of human rights, public health issues and eliminating poverty. His focus on Fair Trade in Philadelphia is to help to achieve sustainable, economic practices as an avenue to future world peace.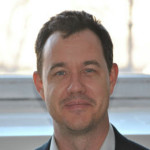 Sean Murray
2016-17 Mid Atlantic Leadership Team Member
Sean Murray (First-Year Writing Professor) has been an active member of the  St. John's University Fair Trade campaign since its inception.  His Fair Trade journey started in 2009, when he and his English Composition students participated in academic service-learning projects with HandCrafting Justice, a Fair Trade organization based in Queens, NY focusing on empowering women in developing nations.  Since then, Sean has been collaborating with other faculty, students, staff, administrators, and vendors to make Fair Trade an integral part of the university's mission.
Southwest Leadership Team
Chase Manar-Spears
2017-18 Southwest Regional Fellow
Chase is a sophomore at San Diego State University, pursuing a BA in Sociology with a minor in Leadership. She came to Fair Trade Campaigns initially as an intern during summer 2017, with previous professional experience in social media management, children's literacy and community organizing. Over the summer, she worked with the campaigns team and learned about advocacy, conscious consumerism, and worker's rights. As a 2017-18 Southwest Regional Fellow, she will be able to put her newfound Fair Trade knowledge to action to help generate positive impact.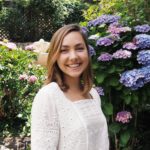 Isabel Havens
2016-17 Fair Trade Colleges & Universities Fellow, Southwest
Isabel is pursuing a double major in Human Biology & Society and International Development Studies at UCLA. Growing up in Berkeley, Isabel was introduced to Fair Trade from a young age. After hearing the CEO of Fair Trade USA, Paul Rice, speak at her high school, she and a few other students embarked on the journey to become one of the first Fair Trade high schools in the U.S. Wishing to continue her involvement with Fair Trade and further her knowledge of social justice and human rights, Isabel will be the Southern California Colleges & Universities Fellow for this next year. Aside from her hours attempting to study in the library, Isabel enjoys long-distance running, reading, traveling, and exploring all of LA's trendy food spots.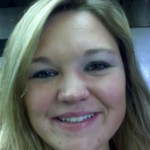 Jessamine Vorm
2016-17 Fair Trade Communities Fellow, Southwest
Jessamine Gilman-Vorm is a Psychology major at California Lutheran University, President of Cal Lutheran's Fair Trade Club, and a Global Justice Intern working on raising awareness of Fair Trade and human trafficking. Originally from New Hampshire, Jessamine transferred to California Lutheran University from College of the Redwoods in Eureka, CA. She has traveled to many parts of the world and decided to go back to school when she figured out her own purpose, helping others. She also hopes to have a self sustaining, nonprofit youth ranch for kids with autism one day. In her free time, Jessamine enjoys going to the beach and swimming in the ocean, coming up with healthy recipes, going to baseball games and music shows and organizing events for children with disabilities.
Lauren Haberstock
2017-18 Southwest Leadership Team Member
Lauren recently returned to Arizona after a year abroad in Germany teaching English as a Fulbright Scholar. She graduated in 2016 with a bachelor's degree in International Studies from Pepperdine University. While at Pepperdine, Lauren was involved with the campus chapter of International Justice Mission. The chapter organized several fundraisers throughout the course of her time there to raise awareness about modern slavery and international human rights through the sale of Fair Trade products. Lauren's interest in the Fair Trade movement began when she visited a Thousand Villages store in Ann Arbor during a summer holiday. Since that inaugural introduction to the movement, she has sought to educate herself, her friends, and her family about the importance of Fair Trade products that ensure farmers and artisans across the globe receive a fair price for their goods and labor. She is excited to join the Southwest Regional Leadership Team with a base in Arizona.
Rachel Lapp
2017-18 Southwest Leadership Team Member
Rachel Lapp is currently in her junior year at California Lutheran University, studying Environmental Science and Art. Born and raised in Santa Cruz, CA, she loves to spend time in the outdoors, hiking, biking, and surfing. Rachel works for Cal Lutheran's Community Service Center as the Sustainability and Global Justice Intern. She also works in the school garden cultivating crops and stimulating plant growth. In the future, Rachel hopes to work towards mitigating environmental degradation and poverty. In the meantime, she spends her time volunteering and traveling, broadening her horizons and experiencing different walks of life.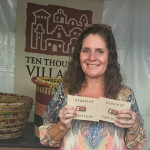 Teresa Baxter
2017-18 Southwest Leadership Team Member
In her 40's, Teresa Baxter returned to school and earned her A.A. degree in 2009 at Pasadena City College, with an emphasis on journalism and public relations. She then moved to New York City after being accepted to Columbia University to study political science. She has since transferred to State University of New York to complete her B.A., with a concentration on international relations, graduating in 2016. She has been involved with Fair Trade since 2006, when she began volunteering at Ten Thousand Villages Pasadena. She then moved to New York City where she became the publicity coordinator for Hand Crafting Justice (from 2010 until 2014), a Fair Trade global non-profit, with a focus on the empowerment of women internationally. She volunteered at Ten Thousand Villages in Alexandria for one year, while also serving on the steering committee that earned Alexandria, VA. Fair Trade Town status in 2014. Happy to be back in Pasadena, and completing her degree online, Teresa co-leads the Altadena, CA, Fair Trade Town campaign and is actively involved with Fair Trade LA.
Elinor Crescenzi
2016-17 Southwest Leadership Team Member
Elinor Crescenzi is a doctoral student of Positive Developmental Psychology at Claremont Graduate University, where she studies individual and community well-being, and specializes in the cross-cultural development of pro-social values. In addition, she is active in her local community as chair of the Interfaith Sustainability Council of the Inland Valley, chair of the Outreach & Action Committee of the Claremont Quaker Meeting, and a core staff member of Sarvodaya Farms, a small, organic, urban farm and composting demonstration project in Pomona, CA. Besides this, she runs a small Montessori school with her partner and sells organic fruit at local farmers markets on the weekends! In the past, she has spent time living and working with orphans in Ecuador and Mexico. Elinor is passionate about economic and environmental justice and dedicated to transformational change in the systems which promote inequity and disrupt authentic human connection in our world. She thinks using Fair Trade products in an easy choice we can make while we work for more fundamental changes in our economic system rooted in globalization and capitalism. Elinor is excited about working with others who also see a brighter future for our wonderfully diverse human family and the one beautiful planet we call home.
Northeast Regional Leadership Team
Morgan Parr
2017-18 Northeast Regional Fellow
Morgan Parr is a recent graduate of Rollins College with dual majors in Environmental Studies and Critical Media and Cultural Studies. Having spent the past four years in Florida, Morgan has now returned to her native state of Maine, where she now serves as a Northeast Fair Trade Campaigns Fellow. While at Rollins College she served as a Student Sustainability Coordinator, focusing on redesigning the on-campus Recycling Program, as well as helping to initiate a plastic bag ban on campus. In addition, Morgan also served as the work study for the Department of Environmental Studies, where she worked hand-in-hand with Ann Francis planning Fair Trade events on campus. Through this campus involvement and her education, Morgan has developed a passion for Fair Trade and sustainability, and hopes to use this passion to educate her local communities.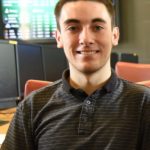 Travis Brodbeck
2017-18 Northeast Regional Fellow, National Student Leadership Committee Chair
Travis Brodbeck came to Fair Trade Campaigns as a National Steering Committee member and member of the National Student Leadership Committee during his sophomore year at Siena College in 2014. He is currently a graduate student studying accounting at Siena College where he previously served as co-organizer of Fair Trade Siena since his first year. In addition, he helped organize Fair Trade Colonie and Albany campaigns. He studied abroad in Berlin during his junior year where the abundance of Fair Trade products and awareness furthered his commitment to advocacy with Fair Trade Campaigns.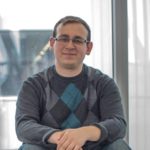 Nickolas Faynshteyn
2016-17 Fair Trade Colleges & Universities Fellow, Northeast
Nickolas first got involved in the Fair Trade movement his freshmen year at the University of Massachusetts Boston through the Fair Trade Club on campus. Beginning first as a club member and taking over as club president his senior year, Nickolas has helped bring UMass Boston just a few steps away from becoming declared the first Fair Trade University in the City of Boston. Nickolas is a graduate student at Northeastern University pursuing a Master's in Sociology in hopes of working to fight for environmental justice and sustainability within the community development sector.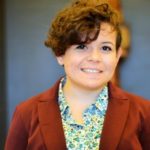 Ryan Knipple
2016-17 Fair Trade Communities Fellow, Northeast
Ryan Knipple is a political science and French double major with a minor in gender and sexuality studies at Siena College (a Fair Trade college!). They first became involved in Fair Trade after seeing the work that students on campus were doing to support the initiative. As Executive Coordinator of Siena's Fair Trade movement for the past two years, Ryan has helped sponsor regional conferences, educate students, and build partnerships within the local community. In February 2016, they had the opportunity to visit Guatemala to learn more about Fair Trade cooperatives. After college, they hope to find a job in the nonprofit sector, continuing to promote values of equality and justice.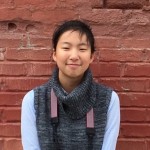 Katherine Chen
2016-17 New England Leadership Team Member
Katherine, from Shanghai, China, is a sophomore at Emma Willard School in Troy, New York. Although she came from a metropolitan city, she lived with her grandparents in the more rural areas of China. She noticed that her grandparents and many other Chinese farmers were barely able to support themselves because their income lies far below the needs. When she joined the Fair Trade club at Emma, she saw that the Fair Trade movement could greatly improve living conditions of her grandparents and producers all over the world. She will travel to Guatemala in March to visit Mayan artisans and coffee growers and learn about Fair Trade in action!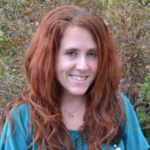 Elizabeth Grady-Harper
2016-17 New England Leadership Team Member
Elizabeth is one of the Executive Directors of the Boston Faith & Justice Network, a small non-profit dedicated to bringing together people of faith to live simply and give generously in pursuit of a just world. Prior to BFJN Elizabeth worked as an attorney, primarily in the field of immigration law. Elizabeth is also the mother of two amazing girls.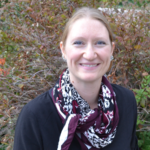 Christa Lee-Chuvala
2016-17 New England Leadership Team Member
Christa Lee-Chuvala is the Executive Co-Director of the Boston Faith & Justice Network, an organization committed to bringing people of faith together to live simply and give generously in pursuit of a just world. Christa came to BFJN from a career in urban planning and poverty research, completing her doctorate in Urban Studies at MIT in August of 2015. Before beginning her PhD, Christa was a research associate and planner at the Institute for International Urban Development in Cambridge, Massachusetts, where she worked on development plans for townships in South Africa, villages in eastern Turkey, and informal settlements in Damascus, Syria. Prior to receiving her Master's Degree in Urban Planning, she ran after-school and employment programs for at-risk children and youth on the West Side of Buffalo, New York.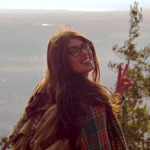 Lily Mason
2016-17 New England Leadership Team Member
Lily Mason is a third year environmental policy major and the outreach coordinator for the Eco-rep program at Champlain College. Her dedication to raising awareness about the impermanence of social and environmental injustices encourages individuals to be the change they wish to see in the world. By raising awareness about the merits of supporting Fair Trade, she has helped fellow students accept the responsibility and recognition for the demands they create within the globalized market place. Through working closely with the Sustain Champlain program in Burlington, VT, she has been reminding consumers about the power connected to having the privilege to purchase goods and services for the past two years. She also works at the farmer's market to strengthen to local food system and regularly speaks to people about purchasing power as a representative of the Vermont Ibutwa Initiative. Reminding folks to buy the change is essential to her, as it is one of the most effective behaviors for consumers who are not pursuing a career improving international trade policies in support of a more equitable world. She strongly desires to unify communities in the name of giving back to the people and planet that sustain us.

Vincent Sullivan-Jacques
2016-17 New England Leadership Team Member
Vincent Sullivan-Jacques received his MEd in Religious Education from Boston College in 2008. He holds a BA in Theology with minors in Health Sciences and Film Studies from Boston College. After completing his undergraduate degree, Vinnie served as an AmeriCorps member at Peace Games where he taught K-8th grade students peace-making and conflict resolution skills. At St. Peter-Marian High School, where he worked for seven years, he taught courses in religion and economics, with a special emphasis on coordinating social change projects. As Director of Volunteer Outreach and Community Engagement, Vinnie has planned and overseen the Campus Ministry's SEND Service Immersion trips and the local Reach Out Center volunteer programs, where he has helped students grow in faith through service learning. As the Co-Chair of the Social Justice Committee and team leader of the Sustainability Committee, he has led an initiative to get Assumption College approved as a Fair Trade College. He works closely with staff, faculty and students to educate the Assumption College community about the benefits of Fair Trade and how it connects to the mission of the college. He enjoys spending time with family, being active in social justice activities around Worcester, encouraging adult catechesis, and coaching lacrosse. Vinnie now lives in Worcester, MA with his wife and three children.