Arizona State University
Arizona State University partners with Aramark & Sun Devil Dining in order to make ASU a Fair Trade certified university! We are a team of dedicated and passionate students hosting educational events about Fair Trade and striving to provide more Fair Trade products to students.
Contact this Campaign
Campaign Progress

Build Your Team
The Fair Trade committee provides leadership and direction for your campaign.
Completed November 9th, 2017

Reach out to Campus Outlets
Work with vendors and food service providers to offer at least two Fair Trade products (e.g. coffee, tea, sugar, gifts) in each outlet on campus.

Source Fair Trade at Events & Meetings
Serve up Fair Trade coffee, tea and other products in offices, at events and through catering.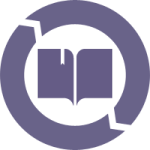 Commit to Fair Trade Education
Sponsor Fair Trade educational events and activities on campus and work with faculty to bring Fair Trade into the classroom.
Completed November 13th, 2017

Pass Fair Trade Resolution
Draw up a resolution that reflects the college/university's commitment to Fair Trade and pass it through the appropriate decision-making bodies for approval.
Upcoming Events
November 30
Fair Trade Finals tabling: -Student recruitment -FT slide show -FT trivia -FT giveaways
Photo Gallery
Fair Trade Products
Engrained Cafe Memorial Union
Taylor Place Residential Restaurant
Tooker House P.O.D. Market
Members