Campaign Progress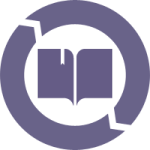 Incorporate Fair Trade Education into Your Social Teachings
Connect the tenets of your faith to Fair Trade. Empower congregants to live their faith by being conscious consumers.
Completed September 1st, 2014

Commit to Purchase Fair Trade Products When They Are Available
Work with your congregation to offer Fair Trade products regularly at services, vending machines or offices.
Completed September 1st, 2014

Include Fair Trade in Events
Serve up Fair Trade coffee, tea, and other products when possible at meetings, in gathering places, and at events.
Completed September 1st, 2014
Recent Tweets

@RabbiElliot
Fear will push to run faster, but not farther. #motivationmonday

@RabbiElliot
Hal Lewis of @Spertus teaches "None of us is as smart as all of us" #leadership #leadershipdevelopment

@RabbiElliot
Reading Against Empathy now by Paul Bloom. will keep you posted.
Fair Trade Products
Members