Duke University Chapel
Our vision is to see a Green and Fair Chapel that is committed to sustainable practices that value people and place.
Green
Our common home is a gift from God, our Creator. Good environmental stewardship is one way we can enact Jesus' commands to pursue righteousness (Matthew 5:6) and to be known for our love (John 13:35). Loving stewardship of creation means an awareness of our impact on the environment and a radical commitment to live in a way that protects our shared inheritance.
Fair
The consistent testimony of Scripture is that we worship the God of perfect justice, who condemns the oppression of the poor (Proverbs 14:31), and calls us to walk in the ways of righteousness and mercy (Micah 6:8). Modern trade practices often exploit the world's poorest communities, who are also those most likely to be affected by climate change. A Gospel-oriented worldview sees economic justice for the poor as essential.
Chapel
A Green and Fair Chapel closely aligns with all six objectives of the Chapel's Strategic Plan and views collaboration with the wider Duke and Durham communities as a priority. This proposal is united under the Chapel's motto Bridging Faith and Learning – with faith that as we learn of God's goodness to us, so will we desire to work together to celebrate our common life and bring God's Kingdom closer in this place.
Contact this Campaign
Campaign Progress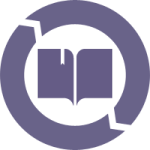 Incorporate Fair Trade Education into Your Social Teachings
Connect the tenets of your faith to Fair Trade. Empower congregants to live their faith by being conscious consumers.
Completed December 6th, 2017

Commit to Purchase Fair Trade Products When They Are Available
Work with your congregation to offer Fair Trade products regularly at services, vending machines or offices.
Completed December 6th, 2017

Include Fair Trade in Events
Serve up Fair Trade coffee, tea, and other products when possible at meetings, in gathering places, and at events.
Completed December 6th, 2017
Recent Tweets

@DukeChapel
If you're not able to attend the organ recital by Chapel Organist Christopher Jacobson today at 5:00 p.m. you can… https://t.co/XEP6ujq5pL

@DukeChapel
Dean @LukeAPowery brings home the singing in this "Holiday Cart Karaoke" (with a cameo by Chapel Housekeeper Oscar… https://t.co/ouK8wE7UFJ

@DukeChapel
This morning, local artist LA Chesson @Sonofsimba_art did a live painting inspired by the Chapel worship service's… https://t.co/JL18VrQq5G
Upcoming Events
April 17
The second annual Green and Fair Chapel Day! In partnership with Sustainable Duke's Earth Week events. Check out https://chapel.duke.edu/green for updates.
Photo Gallery
Fair Trade Products
Members