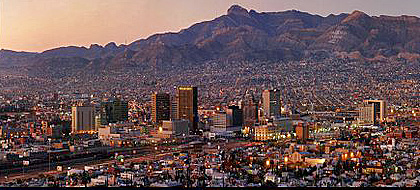 Fair Trade El Paso
Let's get El Paso designated as a Fair Trade Town to showcase the efforts and support in El Paso for fair labor practices, and to provide a resource for fair trade consumerism in El Paso, TX!
"Cityscape of El Paso at Dusk" by Kristiansr is licensed under CC BY 3.0
Contact this Campaign
Campaign Progress

Build Your Team
The Fair Trade committee provides leadership and direction for your campaign.

Reach out to Retailers
Work with retail locations in your town to offer two or more Fair Trade products.

Engage Your Town
Each town must have a certain number of community organizations using or serving Fair Trade products.

Get Some Love from the Media
Broadcast how local action can deliver life changing benefits to farmers and artisans.

Engage Your Local Government
Build long-lasting relationships with your local government and pass a Fair Trade resolution.
Fair Trade Locations

Retail Locations

Community Organizations
Members