Islamic Shura Council of Southern California

The Islamic Shura Council is an umbrella organization of Mosques and Muslim organizations serving the Muslims of Southern California and is a tax-exempt 501c3 non-profit. Since 1995 the Shura Council continues to foster the spirit and culture of "working together" at all levels in one of the most diverse and largest Muslim populations in the country.
Contact this Campaign
Campaign Progress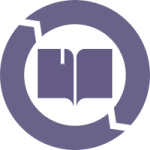 Incorporate Fair Trade Education into Your Social Teachings
Connect the tenets of your faith to Fair Trade. Empower congregants to live their faith by being conscious consumers.

Commit to Purchase Fair Trade Products When They Are Available
Work with your congregation to offer Fair Trade products regularly at services, vending machines or offices.

Include Fair Trade in Events
Serve up Fair Trade coffee, tea, and other products when possible at meetings, in gathering places, and at events.
Members