Campaign Progress

Build Your Team
The Fair Trade committee provides leadership and direction for your campaign.
Completed November 13th, 2014

Reach out to Campus Outlets
Work with vendors and food service providers to offer at least two Fair Trade products (e.g. coffee, tea, sugar, gifts) in each outlet on campus.

Source Fair Trade at Events & Meetings
Serve up Fair Trade coffee, tea and other products in offices, at events and through catering.
Completed January 18th, 2017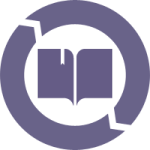 Commit to Fair Trade Education
Sponsor Fair Trade educational events and activities on campus and work with faculty to bring Fair Trade into the classroom.
Completed February 25th, 2016

Pass Fair Trade Resolution
Draw up a resolution that reflects the college/university's commitment to Fair Trade and pass it through the appropriate decision-making bodies for approval.
Recent Tweets
@OSUSSI
And the civil war continues.. join @osurecycling and beat U of O and win the national recycling title #recylemania https://t.co/899VzIpCto
@OSUSSI
RT @osurecycling: Students: @OSUSustainable is hiring for a Data Student Technician! Apps due 2/28. https://t.co/9Z3x9rdHBm #OregonState #j…
@OSUSSI
How do you reduce your footprint? Come find out new techniques in the SEC plaza till 3! #savetheworld https://t.co/BOr2EgADtn
Photo Gallery
Fair Trade Products
Pangea Cafe
Memorial Union
Allann Bros Coffee Roasters
West Dining Hall
Cascadia Market
Inside the ILLC, next to Peet's Coffee.
OSU Beaver Store
Across from Reser Stadium.
Many Hands Trading
Inside the Memorial Union, near the Trysting Tree Lounge.
Members