Campaign Progress

Build Your Team
The Fair Trade committee provides leadership and direction for your campaign.
Completed November 13th, 2014

Reach out to Campus Outlets
Work with vendors and food service providers to offer at least two Fair Trade products (e.g. coffee, tea, sugar, gifts) in each outlet on campus.

Source Fair Trade at Events & Meetings
Serve up Fair Trade coffee, tea and other products in offices, at events and through catering.
Completed January 18th, 2017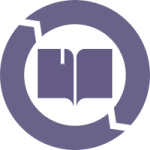 Commit to Fair Trade Education
Sponsor Fair Trade educational events and activities on campus and work with faculty to bring Fair Trade into the classroom.
Completed February 25th, 2016

Pass Fair Trade Resolution
Draw up a resolution that reflects the college/university's commitment to Fair Trade and pass it through the appropriate decision-making bodies for approval.
Recent Tweets
@OSUSSI
RT @CCEOSU: Friday is the last day to donate menstruation products to any cultural center for Hunger & Houselessness Action Week! #OSU #GoB…
@OSUSSI
RT @CCE_OSU: Come by SEC 206 tomorrow between 2-6pm to meet some of the Center for Civic Engagement - Oregon State University... https://t.…
@OSUSSI
RT @OSUSustainable: Volunteers are needed for the 2017 Bicycle Parking Survey on Oct. 17/18 from 9:30-12 pm! Learn more about it here: http…
Photo Gallery
Fair Trade Products
Pangea Cafe
Memorial Union
EGBG's
Marketplace West Dining Hall
Cascadia Market
Inside the ILLC, next to Peet's Coffee.
OSU Beaver Store
Across from Reser Stadium.
Many Hands Trading
Inside the Memorial Union, near the Trysting Tree Lounge.
Members