Campaign Progress

Build Your Team
The Fair Trade committee provides leadership and direction for your campaign.

Reach out to Campus Outlets
Work with vendors and food service providers to offer at least two Fair Trade products (e.g. coffee, tea, sugar, gifts) in each outlet on campus.
Completed August 6th, 2015

Source Fair Trade at Events & Meetings
Serve up Fair Trade coffee, tea and other products in offices, at events and through catering.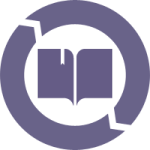 Commit to Fair Trade Education
Sponsor Fair Trade educational events and activities on campus and work with faculty to bring Fair Trade into the classroom.

Pass Fair Trade Resolution
Draw up a resolution that reflects the college/university's commitment to Fair Trade and pass it through the appropriate decision-making bodies for approval.
Completed March 7th, 2016
Recent Tweets
@PlnuCJR
Check out professionals and up-and-coming poets share their art on justice, gender, race, and faith! https://t.co/BFtu7S1P9K
@PlnuCJR
Dont miss our Brewed Awakening on trafficking recruitment, prevention, and education tonight at 6:30pm! https://t.co/T02YbSAXjZ
@PlnuCJR
Second week of writing #fairtrade thank-yous with @PLappreciation tonight, Robinson Conference room, 8-9pm!
Fair Trade Products
Re-Store
Nicholson Commons, 1st Floor
Nicholson Commons Dining Room
Nicholson Commons, 2nd Floor
Members