Campaign Progress

Build Your Team
The Fair Trade committee provides leadership and direction for your campaign.
Completed December 15th, 2016

Reach out to Retailers
Work with retail locations in your town to offer two or more Fair Trade products.
Completed July 21st, 2016

Enroll Community Organizations
Each town must have a certain number of community organizations using or serving Fair Trade products.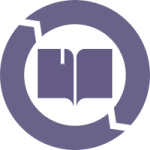 Commit to Fair Trade Education and Events
Raise awareness of Fair Trade in your community through educational events, media coverage, and other activities.
Completed October 11th, 2017

Pass a Fair Trade Resolution
Work with your city or town council to pass a resolution in support of Fair Trade.
Recent Tweets

@fairtradecbus
We're all set up @dearpennyroyal! Stop by and say hi! #fairtradecbus @ Greater Columbus Convention Center https://t.co/v0PErlyf7P

@fairtradecbus
We'll see you this Saturday at a special Fair Trade Columbus section of @dearpennyroyal with @globalgallery… https://t.co/BeTVI6ptZ9

@fairtradecbus
In Cleveland today learning about bananas at the #ohiofairtradeexpo with Nicole Vitello from @carlykadlec… https://t.co/DyLrnVksT0
Fair Trade Locations

Retail Locations

Community Organizations
Members