Fair Trade University of Florida
The University of Florida is the leading research and education institution for the state of Florida. Let's add to our excellence by promoting global thinking and by inspiring students to be world citizens.
Contact this Campaign
Campaign Progress

Build Your Team
The Fair Trade committee provides leadership and direction for your campaign.

Reach out to Campus Outlets
Work with vendors and food service providers to offer at least two Fair Trade products (e.g. coffee, tea, sugar, gifts) in each outlet on campus.

Source Fair Trade at Events & Meetings
Serve up Fair Trade coffee, tea and other products in offices, at events and through catering.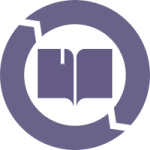 Commit to Fair Trade Education
Sponsor Fair Trade educational events and activities on campus and work with faculty to bring Fair Trade into the classroom.

Pass Fair Trade Resolution
Draw up a resolution that reflects the college/university's commitment to Fair Trade and pass it through the appropriate decision-making bodies for approval.
Recent Tweets

@fairtradeuf
Currently updating the list of FT products available on campus -https://t.co/tQyJjncC6u Consider FT snacks next time you're at a POD market!

@fairtradeuf
Catch us in Turlington today 1-3 pm tabling with Project Green Challenge! Let's talk #uf #fairtrade!

@fairtradeuf
Beginning our campaign Fall 2017. Get ready. Go Gators🐊🌏
Fair Trade Products
Chomp N Go at Pugh Hall
Pugh Hall
POD Market at Beaty Towers
Beaty Towers (Dormitory)
POD Market at the Reitz Union
J. Wayne Reitz Student Union
POD Market at The Hub
The Hub
POD Market at Graham
Graham Hall (Dormitory)
POD Market at Rawlings
Rawlings Hall (Dormitory)
Members