Florida State University
Welcome to the homepage of the official FSU Fair Trade Campaign!
Fair Trade is a system of sustainable, ethical trade in which fair prices are paid to producers in developing countries. The choice for Fair Trade certified goods is a choice to support responsible companies, empower producers, and protect the environment!
Campaign Progress

Build Your Team
The Fair Trade committee provides leadership and direction for your campaign.

Reach Out to Campus Outlets
Work with your food service provider to increase the availability of Fair Trade products on campus.

Enroll Offices and Catering
Work with campus offices and catering to source Fair Trade products.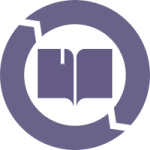 Commit to Fair Trade Education and Events
Raise awareness of Fair Trade on your campus through events, curriculum, news coverage, and more.

Pass a Fair Trade Resolution
Draw up a resolution that reflects the college's commitment to Fair Trade and pass it through the appropriate decision-making bodies for approval.
Recent Tweets

@fairtradefsu
Come to Environment Florida's Electric Vehicle Expo on Saturday, March 9th, 1-4pm to learn more about what it means… https://t.co/3qPd5CtDir

@fairtradefsu
Just a reminder, tonight's meeting is cancelled! Our secretary and treasurer have been chosen and we'll kick off next semester with a GBM!

@fairtradefsu
Looking for more involvement on campus? Consider an officer position with Fair Trade for Florida State! It is our m… https://t.co/DrsWjXDzBI
Members