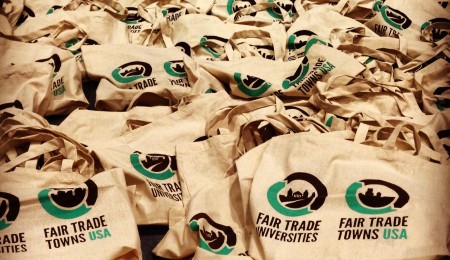 Galloway, New Jersey
Located in Southern New Jersey, Galloway is a town consisting of about 35,000 people. Located in the Pinelands National Reserve, the town is approximately 95 square miles. Galloway, one of the fastest growing communities, is an area designated as per the Pinelands Comission for growth. Some parts are protected by the Pine Barren to help stop urban sprawl.
The town is attempting to have a walkable downtown. We have 2 shops in Smithville, which is a part of Galloway, that are Fair Trade. We also have Cook's Corner that sells Fair Trade coffee. We are organizing in our town to be a Fair Trade Town.
Contact this Campaign
Campaign Progress

Build Your Team
The Fair Trade committee provides leadership and direction for your campaign.

Reach out to Retailers
Work with retail locations in your town to offer two or more Fair Trade products.

Engage Your Town
Each town must have a certain number of community organizations using or serving Fair Trade products.

Get Some Love from the Media
Broadcast how local action can deliver life changing benefits to farmers and artisans.

Engage Your Local Government
Build long-lasting relationships with your local government and pass a Fair Trade resolution.
From Our Blog
March 13, 2014
Save the Date for the 13th Annual International Gift Fair at Stockton University – Sunday, November 19, 2017 from 10 – 4 pm Email us to get involved with the South Jersey Fair Trade Allia...
Fair Trade Locations

Retail Locations

Community Organizations
Members