Laurel School
Laurel Fair Trade hopes to educate the Laurel Community about the various social injustices many under-developed countries face on a daily basis. Helping to learn and support Fair Trade will shine a light on the need for a safer, more just work environment leading to a more sustainable way of life. We hope to use funds that we earn towards investing in organizations and or individuals who aspire to better themselves and the world.
As we start our first year, we might be exploring many avenues to pursue, but we are excited about the endless learning opportunities the Fair Trade Club can provide our school.
Laurel School was designated as a Fair Trade School in January 2018.
Campaign Progress

Build Your Team
The Fair Trade committee provides leadership and direction for your campaign.
Completed November 9th, 2017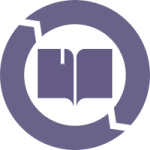 Commit to Fair Trade Education and Events
Raise awareness of Fair Trade at your school through presentations, events, curriculum, and other activities.
Completed December 15th, 2017

Source Fair Trade Products
Work with your school to offer Fair Trade products regularly in the cafeteria, vending machine and offices.
Completed January 25th, 2018
Recent Tweets
@LaurelSchool
We are deeply grateful to the 1400+ members of our incredible community who came through for Laurel to bring us to… https://t.co/KtYpCR4agG
@LaurelSchool
On Laurel's School of Thought Blog today is a powerful call to action regarding Black Lives Matter from Emi Cumming… https://t.co/jHcxRbNk2O
@LaurelSchool
Laurel School Board Chair Lynnette Jackson Crenshaw '93 shares her thoughts on race and Laurel's commitment to list… https://t.co/isd8EvADva
Photo Gallery
Fair Trade Products
Resources
Members