Laurel School
Laurel Fair Trade hopes to educate the Laurel Community about the various social injustices many under-developed countries face on a daily basis. Helping to learn and support Fair Trade will shine a light on the need for a safer, more just work environment leading to a more sustainable way of life. We hope to use funds that we earn towards investing in organizations and or individuals who aspire to better themselves and the world.
As we start our first year, we might be exploring many avenues to pursue, but we are excited about the endless learning opportunities the Fair Trade Club can provide our school.
Laurel School was designated as a Fair Trade School in January 2018.
Campaign Progress

Build Your Team
The Fair Trade committee provides leadership and direction for your campaign.
Completed November 9th, 2017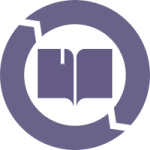 Commit to Fair Trade Education and Events
Raise awareness of Fair Trade at your school through presentations, events, curriculum, and other activities.
Completed December 15th, 2017

Source Fair Trade Products
Work with your school to offer Fair Trade products regularly in the cafeteria, vending machine and offices.
Completed January 25th, 2018
Recent Tweets
@LaurelSchool
We will be closed on April 19 in observance of Good Friday. Good wishes for all who celebrate Easter and Passover. https://t.co/0nU9wIscDv
@LaurelSchool
Grade 5 served faculty & staff in their restaurants yesterday! Customers ordered from a menu and received a bill ca… https://t.co/IAXfvz4JB2
@LaurelSchool
Grade One's annual "Color Dance" performance took place this morning for Pre-Primary and Primary students and their… https://t.co/myxIK8aOku
Upcoming Events
April 24
Still fine-tuning: Looking to do a fashion show on April 24th which is Fashion Revolution Day. The show will focus on how clothing can be trendy and fashionable while being ethically responsible.
April 27
Laurel Athletics holds a Lacrosse Tournament hosting over 12 teams. We will be a booth that provides beverages: hot cocoa, coffee, tea homemade baked items Everything will use ingredients that have been Fair Trade certified. We will have pamphlets and brochures available
Photo Gallery
Fair Trade Products
Resources
Members