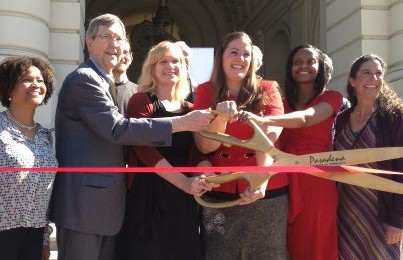 Pasadena, California
On January 14th, 2013 Pasadena was declared a Fair Trade Town and passed the resolution stating that as a city and community, we support and use our purchasing power to uphold the standards of Fair Trade. This was the final step in our 3 year long campaign to become a Fair Trade City. As a community, we are proud to state that we are a Fair Trade City and pride ourselves in spreading the word on how to be conscious consumers, by "Buying Fairly".
Fair Trade Pasadena was born in January 2012 and was one of the first Fair Trade Cities in Southern California, and we have continued our outreach and education to the greater Los Angeles area. The fervor for Fair Trade was not new to Pasadena. Eight years prior many organizations and religious groups, along with several enthusiastic city officials, united to help open a Ten Thousand Villages on South Lake Street and California Blvd. Thus the stage being set to become a Fair Trade Town. Then approximately between 2010-2012, Fair Trade Los Angeles received a grant from Catholic Relief Services in order to support the FT Towns movements in smaller surrounding cities. Pasadena was one of the cities granted a year-long paid intern. During that time we developed a thriving steering committee which includes several small Fair Trade business owners, a diverse range of religious leaders, local teachers, students, and community activists. Furthermore, we have an ever-growing "Fair Trade Pasadena" social media presence on Facebook, Instagram, and Twitter (@fairtradepasade).
We have held several successful events in the months of May and October. Including "Taste of Fair Trade" a community bike ride that highlighted Fair Trade stores throughout Pasadena including a tour and samplings at Whole Foods, coffee and treats at Moka Cafe, and a rug sale event at Ten Thousand Villages, a screening of "Dark Side of Chocolate" at Fuller Seminary, Choctober – a festive chocolate tasting event at the local Ten Thousand Villages, Yearly "World Fair Trade Day" events, reading of the children's book "Think Fair Trade First" and a lesson about Fair Trade Chocolate at the famous, locally-owned bookstore, Vroman's. In addition, to a teen-focused campaign including the following actions: 1) encouraging local teachers and youth group leaders to teach an accessible two day lesson on Fair Trade, 2) a "Have a Fair Trade Holiday" poster contest for teens, and 3) and a Teen Ben & Jerry's Fair Trade Ice Cream Social at the Coral Center where the winner of the poster contest were announced.
Fair Trade Pasadena has worked hard to be declared a Fair Trade Town. Through constantly seeking to mantain a solid steering committee, community engagement with a wide range of events, while attaining the support of city officials, local businesses, and organizations. Are you interested in joining us??? If so please reach out through social media and/or contact source below. "Be the Change You Seek" by choosing to "Buying Fairly!!!!
Campaign Progress

Build Your Team
The Fair Trade committee provides leadership and direction for your campaign.

Reach out to Retailers
Work with retail locations in your town to offer two or more Fair Trade products.

Enroll Community Organizations
Each town must have a certain number of community organizations using or serving Fair Trade products.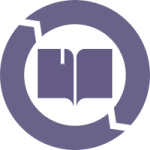 Commit to Fair Trade Education and Events
Raise awareness of Fair Trade in your community through educational events, media coverage, and other activities.

Pass a Fair Trade Resolution
Work with your city or town council to pass a resolution in support of Fair Trade.
Recent Tweets

@FairTradePasade
Met with the owner of @hooplaemporium to discuss getting Altadena on the map as a fair trade town. This business ha… https://t.co/vZKBWIOJB4

@FairTradePasade
Find ways this month and beyond to Challenge yourself by reducing your use of disposable plastic good! #Repost… https://t.co/fyhhMlj2hV

@FairTradePasade
Come join us Fair Trade Pasadena at Ten Thousand Village Pasadena… https://t.co/td3YSWTiT7
Fair Trade Locations

Retail Locations

Community Organizations
Members