Sacred Heart University
Sacred Heart University is one of the fatest growing University's in the Northeast. Our dining program takes pride in providing our guests with sustainable, healthy, and locally sourced products.
Contact this Campaign
Campaign Progress

Build Your Team
The Fair Trade committee provides leadership and direction for your campaign.
Completed October 29th, 2018

Reach Out to Campus Outlets
Work with your food service provider to increase the availability of Fair Trade products on campus.
Completed November 5th, 2018

Enroll Offices and Catering
Work with campus offices and catering to source Fair Trade products.
Completed October 11th, 2017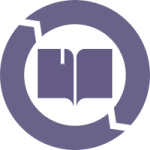 Commit to Fair Trade Education and Events
Raise awareness of Fair Trade on your campus through events, curriculum, news coverage, and more.
Completed October 26th, 2018

Pass a Fair Trade Resolution
Draw up a resolution that reflects the college's commitment to Fair Trade and pass it through the appropriate decision-making bodies for approval.
Recent Tweets
@SHU_Dining
It's almost that time of the week again... SUPERFOOD TUESDAY!! 🎉Come and see what mushroom dish we have cooking tom… https://t.co/Gzwj0aDqzM
@SHU_Dining
63's is closed from 10 am- 4 pm due to open house today! https://t.co/f0aOl1qeaA
@SHU_Dining
It's not too late to sign-up!!!! Click the link below to pick a time and learn how to make a vegan-friendly, plant… https://t.co/q5Aip9O6zR
Fair Trade Products
Sacred Heart West Campus
West Campus
Library Cafe
Ryan Matura Library
Einsteins Bagels and Bro's.
Frank and Marisa Martire Business & Communications Center
Linda's Dining Hall
Linda E Mchahon Station
63's
Main Academic Building
Sacred Heart Bookstore
Linda E. McMahon Building
Outtakes on Main Campus
Main Campus
Members