Sacred Heart University
Sacred Heart University is one of the fatest growing University's in the Northeast. Our dining program takes pride in providing our guests with sustainable, healthy, and locally sourced products.
Contact this Campaign
Campaign Progress

Build Your Team
The Fair Trade committee provides leadership and direction for your campaign.

Reach Out to Campus Outlets
Work with your food service provider to increase the availability of Fair Trade products on campus.

Enroll Offices and Catering
Work with campus offices and catering to source Fair Trade products.
Completed October 11th, 2017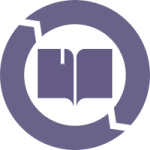 Commit to Fair Trade Education and Events
Raise awareness of Fair Trade on your campus through events, curriculum, news coverage, and more.

Pass a Fair Trade Resolution
Draw up a resolution that reflects the college's commitment to Fair Trade and pass it through the appropriate decision-making bodies for approval.
Recent Tweets
@SHU_Dining
@SHU_Dining
Thursdays aren't the same without an Italian Family Dinner! Place your order and enjoy your meal while watching Jer… https://t.co/qIVMxR95TM
@SHU_Dining
@NiasCorner1 Thanks for the comment. I will definitely look into what we can do!
Members