University of Virginia – Fair Trade on Grounds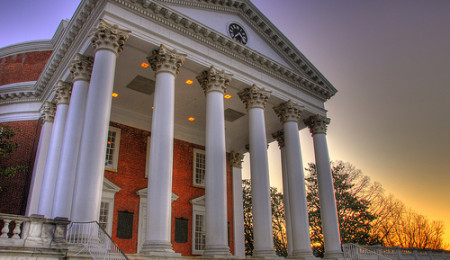 It is the mission of U.Va. Dining, in partnership with the University of Virginia, to increase the availability and visibility of Fair Trade items in our dining rooms and convenience stores. By committing to providing Fair Trade in all dining locations, U.Va. Dining hopes to empower students to participate in positive social change through the purchase of treats like chocolate, coffee and ice cream (creating positive change has never tasted better). U.Va. Dining strives to educate students on the power of purchase to create a sustainable future for our local and global community – a world that is environmentally sound, economically viable, and socially responsible.
Contact this Campaign
Campaign Progress

Build Your Team
The Fair Trade committee provides leadership and direction for your campaign.
Completed November 7th, 2016

Reach out to Campus Outlets
Work with vendors and food service providers to offer at least two Fair Trade products (e.g. coffee, tea, sugar, gifts) in each outlet on campus.

Source Fair Trade at Events & Meetings
Serve up Fair Trade coffee, tea and other products in offices, at events and through catering.
Completed December 20th, 2016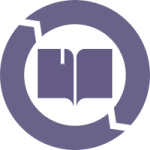 Commit to Fair Trade Education
Sponsor Fair Trade educational events and activities on campus and work with faculty to bring Fair Trade into the classroom.
Completed October 27th, 2016

Pass Fair Trade Resolution
Draw up a resolution that reflects the college/university's commitment to Fair Trade and pass it through the appropriate decision-making bodies for approval.
Recent Tweets
@UVADining
What a catch 🐟 Thai coconut baked cod sustainably sourced from @mscecolabel #sustainablefishfriday… https://t.co/NKnZnsZWZG
@UVADining
Chilly weather AND #nationalchiliday? ☑️ '80s music? ☑️ #freebiefriday? ☑️ Runk has it all 🔥 https://t.co/e7KsbaKubp
@UVADining
It's #NationalChiliDay! Who served the best chili dishes today?
Photo Gallery
Fair Trade Products
Runk
Residential Dining Room
Fresh Food Co.
Residential Dining Room at Newcomb
Observatory Hill Dining Room
1819 Supply at MedEd
U.Va Health System
Lambeth Market
North campus near upperclassmen housing.
West Range Cafe
West Range - on main campus.
Fine Arts Cafe
Campbell Hall, UVA
Supply Store 1819
Pavilion IX, first floor of our main residential dining room.
Crossroads
Residential Dining Room, near freshmen dorms
Members