Host a Bake Off, Bake Sale or Fair Trade Study Break!
What better way to celebrate World Fair Trade Day than with deliciously baked goods or a well-deserved rest during finals! This year Fair Trade Campaigns encourages Towns, Schools, and Colleges & Universities to host Bake Sales, Bake offs and Study Breaks to honor this global celebration. Campaigns who host Bake Sales, Bake Offs or Study Breaks between April 19 and May 11 will receive baking kits with free samples!
Participate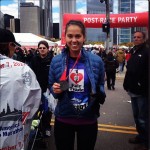 Event Ideas & Tips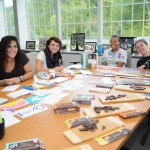 Free Materials, Recipes & Product Lists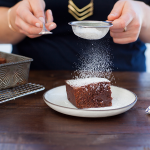 Find an Event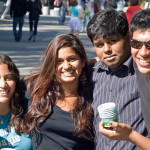 Farmer & Artisan Stories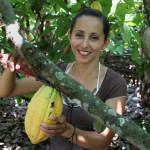 Sponsors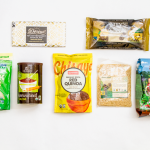 Social Media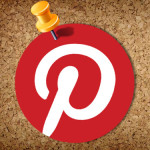 How to Participate
When:
Host a Fair Trade Bake Off, Bake Sale or Study Break in your community or on your campus April 19 through May 11.
Event Types:
You must host one of the following types of events to qualify
Bake Sale: host a fund-raising event at which homemade foods are sold that use at least 2 Fair Trade ingredients.
Bake Off: host a competition based on who has the most creative and tasty baked goods that use at least 2 Fair Trade ingredients. Invite local restaurants, chefs, businesses or schools to compete.
Fair Trade Study Break: Offer a break from studying by sampling Fair Trade products.
I want a Free Baking Kit!
Gather your team and make a plan to host a Fair Trade Bake Off, Bake Sale or Study Break.
Comment on our blog and share your campaign's plan for a World Fair Trade Day Celebration (any of the event types listed above). Or, register your World Fair Trade Day event on our website. If you're one of the first 45 campaigns to comment, you'll receive a baking kit with free samples!  You must be registered and logged into our website to comment or upload an event.  Please email clang@fairtradeusa.org if you have questions!
You must follow up with Fair Trade Campaigns after the event by posting photos of using the #BakeFair hashtag.
What's in the baking kit?  Chocolate, sugar, tea, coffee, rice and quinoa samples!
Bake Sales:
Earn money for your campaign or for a Fair Trade community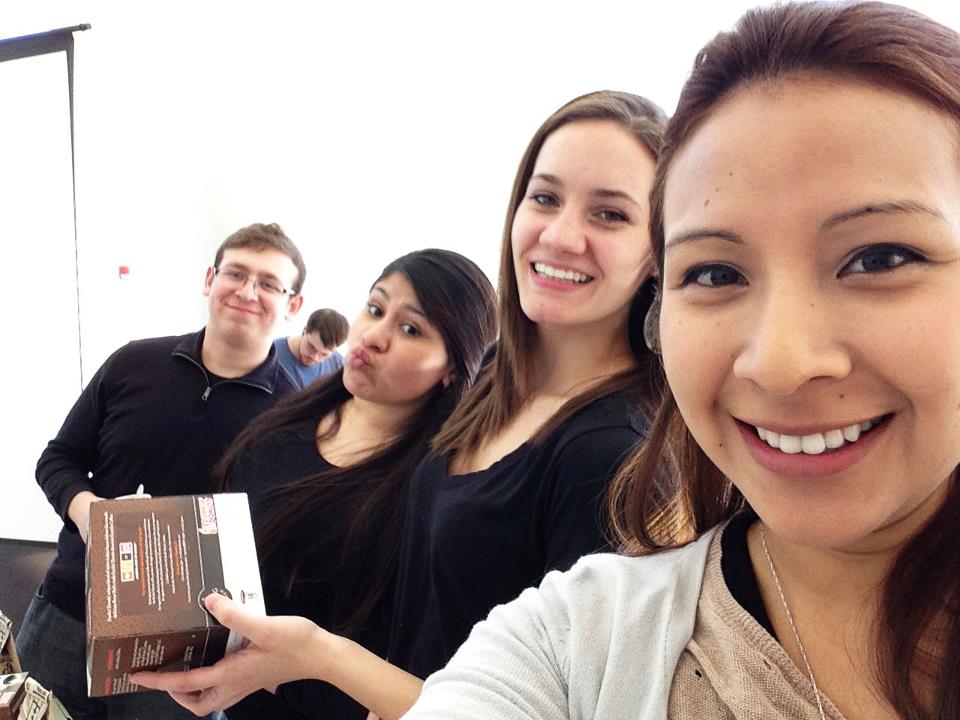 Have each member of your team cook a Fair Trade baked good to sell in the community or at a school.
Work with a local bakery. Have them make your Fair Trade goodies at a discounted price in lieu of sponsorship recognition at your bake sale.
Pick places with high traffic like the farmers market or a recreation sport venue.
Bake-offs
Pick a theme: Sweet or savory; breakfast or dessert; summer foods or southern food
Pick a focus: do you want to work with local restaurants or bakeries. Do you want to work with high schools students, students from culinary schools or teachers.
Cast local chefs or celebrities to be on you judging panel! Use their clout to help promote event in the community
Here are some more resources to check out that will help you with judging criteria, picking themes and partnering:

http://issuu.com/uptowncampusdining/docs/fair_trad_bake-off_media_kit_dl
Study Breaks

Partner with pre-existing events, your Food Service Provider, or Library
Set up a table with Fair Trade coffee, tea and chocolate in a high traffic area.
Hide Fair Trade products around campus with a note of encouragement ('you can survive finals') and a brief intro about Fair Trade. Ideas from past groups can be found here:
 Tips for Success
Picking a Venue: How many people do you plan to attend? Is the venue appropriate for the targeted audience? Don't forget to factor in public transportation and parking!
Partnering Around Town & Campus: As advocates we often make things harder than they need to be. Take the time to look around and see if anyone has done something similar in your community or to see who would be a great partner in your community or campus.

Towns: Sustainable Restaurant's, Locally-owned grocery stores or co-ops, bakeries, café, Culinary Schools, Iron Chef Competitions, local schools.
Colleges, Universities & Schools: Sustainability/Environmental clubs, Social Justice oriented groups, business groups, internationally focused groups, Food Service Provider, Campus Ministry, PTA's
Helpful Pointers
Homemade items sell faster and baking at home offers opportunities for kids to help.
Include vegan, vegetarian, nut-free & gluten-free options for customers with food allergies and healthy choices for those avoiding sweets.
Boost Sales with Bonus Items
Think creatively about how to get people to spend even more money at your bake sale with value-added offerings: lemonade, coffee or hot chocolate
Consider adding a raffle with a choice prize such as a special cake or donated spa treatment or restaurant gift certificate.
Make sure all baked goods are labeled with a list of ingredients (or at least nuts or other allergens, if present)
Are tables arranged to maximize space and allow people to walk around?
Do tablecloths have a simple pattern so the baked goods are the main attraction
Free Tabling Materials
Fair Trade USA – create a user account and order free materials. Campaigns must cover shipping costs.  We recommend your order Fair Trade Info Cards, Fair Trade Product Request Cards, and Booth Markers.
Fair Trade Federation –  Conveniently print and ship World Fair Trade Day materials to distribute in your community at http://bit.ly/1cGnKT9! Sign in with the following information:
User ID: FTFPublic   Password (case sensitive):  FTFPUBLIC
Fairtrade America –  You can order printed materials, and Fairtrade America will ship them free via USPS.
Recipes
Fair Trade Product Lists
Fair Trade goes a long way with consumers when you have the stories of the farmers and artisans whose lives have been impacted by Fair Trade.  Check out these impact stories from our partners!