Arizona State University
Arizona State University, in partnership with Sun Devil Hospitality/Aramark, are committed to providing Fair Trade Certified coffee, tea and food items in its pursuit of sustainable food and beverage goal with AASHE STARS 2.2.
Campaign Progress

Build Your Team
The Fair Trade committee provides leadership and direction for your campaign.
Completed November 9th, 2017

Reach Out to Campus Outlets
Work with your food service provider to increase the availability of Fair Trade products on campus.
Completed April 26th, 2018

Enroll Offices and Catering
Work with campus offices and catering to source Fair Trade products.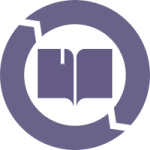 Commit to Fair Trade Education and Events
Raise awareness of Fair Trade on your campus through events, curriculum, news coverage, and more.
Completed January 23rd, 2018

Pass a Fair Trade Resolution
Draw up a resolution that reflects the college's commitment to Fair Trade and pass it through the appropriate decision-making bodies for approval.
Completed April 5th, 2018
Fair Trade Products
Sun Devil Campus Store (West)
West
Sun Devil Campus Store (Poly)
Polytechnic
Engrained Cafe (Downtown)
Downtown
P.O.D. Market (West)
West
Verde Dining Pavilion
West
Hassayampa Dining Hall
Tempe
Pitchforks Dining Hall
Tempe
Barrett Dining Hall
Tempe
Sun Devil Campus Store (Downtown)
Downtown
City Café–Wraps & More
Downtown
Citrus Dining Pavilion
Polytechnic
P.O.D Greek Village
Tempe
Engrained Cafe (Tempe)
Tempe
Sun Devil Campus Store (Tempe)
Tempe
Taylor Place Residential Restaurant
Downtown
Taylor Market Place
Downtown
Manzanita Dining Hall
Tempe
P.O.D. Market Tooker House
Tempe
Resources
ASU celebrates recognition as largest Fair Trade University in the nation
Download
Members