Ascension Lutheran Church, Thousand Oaks, CA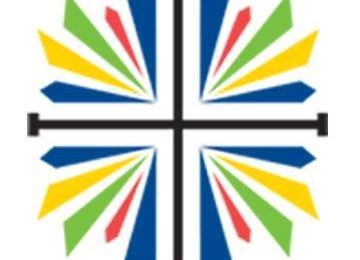 Ascension Lutheran Church is a member of the Southwest California Synod of the Evangelical Lutheran Church in America (ELCA). Ascension is a cross-generational community of believers where all of God's children, from birth to the end of life's journey, are valued and called to be partners in ministry. Our vision compels us to be a place where children, youth, and adults, are equipped to do ministry and to be God's caring presence, both in our local and global community. Our motto is "Invite-Grow-Serve".  Ascension is a Fair Trade congregation, a Bread for the World congregation and a Jubilee USA Network congregation.  The Congregation has approximately one thousand and five hundred (1500) members. Ascension's campus of Church and School (infant through 6th grade) is located at 1600 East Hillcrest Drive in Thousand Oaks, California, 91362.
Our Fair Trade Team includes members of our Global Ministries Team and other volunteers including youth from our Church & School. The Team reports on plans and activities monthly to the Global Ministries Team & to the Church Council. Ascension's Fair Trade Team has a dedicated email address to use for internal purposes (communications, invitation, product pre-order processes) and external purposes to communicate with Fair Trade product supplies and other organizations. Ascension's Fair Trade Team also connects with Fair Trade LA.
Campaign Progress

Build Your Team
The Fair Trade committee provides leadership and direction for your campaign.

Source Fair Trade Products
Replace goods purchased by the congregation with Fair Trade products.

Commit to Fair Trade Education and Events
Educate members of the congregation about how Fair Trade empowers them to live out their religious tradition.
Fair Trade Products
Members