Cleveland Heights, Ohio
In recognition and support of the Cleveland Heights buckeyes pushing for trade, not aid.
In a capitalist world, consumerism is power. Let's harness that power by consuming ethically. Support small-scale producers; buy Fair Trade.
Campaign Progress

Build Your Team
The Fair Trade committee provides leadership and direction for your campaign.
Completed February 19th, 2014

Reach out to Retailers
Work with retail locations in your town to offer two or more Fair Trade products.
Completed January 13th, 2015

Enroll Community Organizations
Each town must have a certain number of community organizations using or serving Fair Trade products.
Completed January 28th, 2015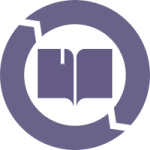 Commit to Fair Trade Education and Events
Raise awareness of Fair Trade in your community through educational events, media coverage, and other activities.
Completed March 18th, 2015

Pass a Fair Trade Resolution
Work with your city or town council to pass a resolution in support of Fair Trade.
Completed March 16th, 2015
From Our Blog
March 17, 2020
To Be Announced.  Check back later this summer to learn our theme and discover who will be speaking.
October 21, 2019
Rachel JewellWestlake, OH 44145www.threadsworldwide.com/racheljewell440.477.8145 Threads Worldwide creates life changing work for women around the world through the fair trade of jewelry. W...
October 21, 2019
3606 Bridge Ave, Cleveland, Ohioirtf@irtfcleveland.org216-961-0003 IRTF provides a portal through which we here in Cleveland, and Northeast Ohio as a whole, are able to shop the masterfully crafted...
Photo Gallery
Fair Trade Locations

Retail Locations

Community Organizations
Resources
Serving Equal Exchange at School or Place of Worship!
Download
Fundraising with Equal Exchange!
Download
How to Host a Fair Trade Event!
Download
Members