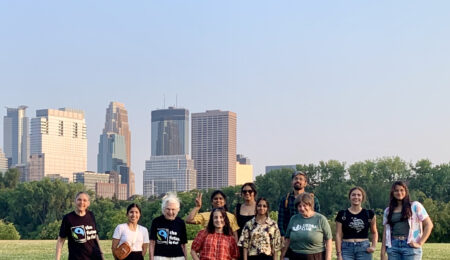 Fair Trade Minneapolis
We encourage people to choose Fair Trade products. Haiti needs help. We offer handmade artisan products from upcycled materials by Papillon Marketplace in Haiti, verified Fair Trade by the Fair Trade Federation: metal wall art, garden stakes, jewelry, 14oz ceramic mugs, Haiti Friend dolls, holiday ornaments & greeting cards. + Haitian coffee & chocolate from Singing Rooster + Fair Trade coffee from Peace Coffee & Equal Exchange + Fair Trade tea from Pukka, Numi, Equal Exchange & Tazo + Fair Trade chocolate from Tony's Chocolonely, Equal Exchange, Endangered Species & other brands.
We give Fair Trade Awards (for free) to local retailers & food co-ops to celebrate the number of different Fair Trade products they sell. We also give out generous samples of your choices of Fair Trade Tea. We're a 501c3 tax-exempt nonprofit w/ EIN 86-3602442. To donate, text FAIR to 53555, thank you!
Join us via Zoom on 2nd Mondays in 2023: 9/11, 10/9 & 11/13 from 7:30 to 9pm Central Time. We post the Zoom link on Facebook for "Fair Trade Minneapolis" Photo (see left): Monday, July 24, we welcomed all to our Meet & Greet in Boom Island Park!
Campaign Progress
Photo Gallery
Fair Trade Locations

Retail Locations

Community Organizations
Resources
Members