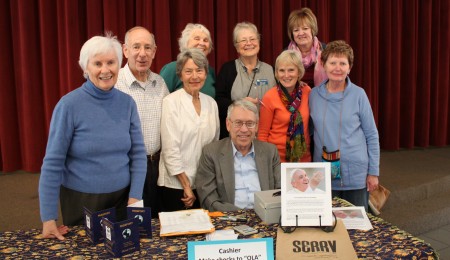 Fair Trade OLA
Fair Trade OLA is a ministry of Our Lady of the Assumption Catholic Church (OLA) in Claremont, CA. We use Scripture and Catholic Social Teaching to show the connection between our Faith and Fair Trade. We employ Sunday bulletins, house gatherings, and events to spread the word. We facilitate putting Faith into action by promoting the use and sale of Fair Trade products in the parish and by publicizing a list of local merchants with the Fair Trade products they offer.
Campaign Progress

Build Your Team
The Fair Trade committee provides leadership and direction for your campaign.

Commit to Fair Trade Education and Events
Educate members of the congregation about how Fair Trade empowers them to live out their religious tradition.

Source Fair Trade Products
Replace goods purchased by the congregation with Fair Trade products.
Photo Gallery
Fair Trade Products
Members