Fair Trade University of Kentucky
We are the largest university in the state of Kentucky to be a Fair Trade University! Join our effort today!
Campaign Progress

Build Your Team
The Fair Trade committee provides leadership and direction for your campaign.

Reach Out to Campus Outlets
Work with your food service provider to increase the availability of Fair Trade products on campus.
Completed July 31st, 2018

Enroll Offices and Catering
Work with campus offices and catering to source Fair Trade products.
Completed April 9th, 2019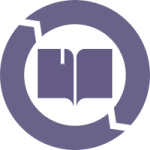 Commit to Fair Trade Education and Events
Raise awareness of Fair Trade on your campus through events, curriculum, news coverage, and more.
Completed July 30th, 2018

Pass a Fair Trade Resolution
Draw up a resolution that reflects the college's commitment to Fair Trade and pass it through the appropriate decision-making bodies for approval.
Completed September 25th, 2019
Photo Gallery
Fair Trade Products
Bookstore
Gatton Student Center
Ag Deli
1100 Nicholasville Road Lexington, KY 40502
Brioche Doree
Gatton College of Business
Honors Cafe
Honors Building
Wildcat Pantry at Jacobsen Science Building
Jacobsen Science Building
Wildcat Pantry at Holmes Hall
Holmes Hall
Wildcat COAL Lodge
North side
Common Grounds
394 South Martin Luther King Blvd Lexington, KY 40508
Rising Roll
512 Administration Drive Lexington, KY 40508
Wildcat Pantry at the 90
The 90
K-Lair
373 Hilltop Avenue Lexington, KY 40508
Wildcat Pantry at Intermezzo
Intermezzo
Fusion
101 Graham Avenue Lexington, KY 40506
ED-UK-ATE Cafe
251 Scott Street Lexington, KY 40506
Apothecary Cafe
789 South Limestone Street Lexington, KY 40506
Intermezzo
513 Patterson Drive Lexington, KY 40506
Fresh Food Company @ the 90
440 Hilltop Avenue Lexington, KY 40506
Champions Kitchen
165 Avenue of Champions Lexington, KY 40506
Members