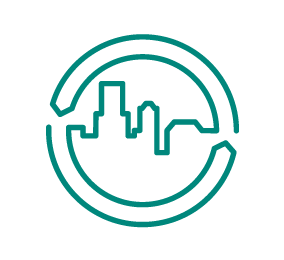 Fair Trade Fordham University
Students for Fair Trade (SFT) is the official fair trade club at Rose Hill. Members of SFT work closely with a Gabelli School of Business program that runs a small business that sells fair trade products to the greater Fordham and New York communities. SFT's goals are twofold: to continue to grant western market access to third-world artisans, and to educate all about the virtues of fair trade.
Find us on Facebook at:
https://www.facebook.com/StudentsForFairTradeAtFordham
Campaign Progress

Build Your Team
The Fair Trade committee provides leadership and direction for your campaign.

Reach Out to Campus Outlets
Work with your food service provider to increase the availability of Fair Trade products on campus.
Completed January 19th, 2015

Enroll Offices and Catering
Work with campus offices and catering to source Fair Trade products.
Completed September 26th, 2014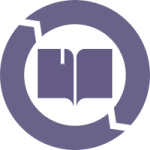 Commit to Fair Trade Education and Events
Raise awareness of Fair Trade on your campus through events, curriculum, news coverage, and more.

Pass a Fair Trade Resolution
Draw up a resolution that reflects the college's commitment to Fair Trade and pass it through the appropriate decision-making bodies for approval.
Completed April 19th, 2016
Recent Tweets

@FairTradeRams
Sustainable Fashion Panel tonight at 5PM in Walsh Library! @FordhamSI https://t.co/oJpFEYRTh0

@FairTradeRams
Grab some Fair Trade treats and learn more about the importance of smart consumerism! This Tuesday from 5:30 to 6… https://t.co/oUhn82fvdv

@FairTradeRams
Happy National Coffee Day! The 15 Best Places for a Fair Trade Coffee in New York City https://t.co/PEdTN7KTlf
Fair Trade Products
Salt and Sesame
Faculty Memorial Hall
Amani Cart
Hughes Hall and McGinley Center
Fordham Barnes and Noble Bookstore
Lowenstein Center
Cronin Café
Lincoln Center Library
Ram Café
Lowenstein Center
Student Bookstore
McGinley Center, Rose Hill Campus
Subconnection
Queens Court
Simply To-Go
Keating Hall
Urban Kitchen
O'Hare Hall
The Marketplace
The McGinely Center
Dagger John's
McGinley Center, Rose Hill Campus
The Marketplace
McGinley Center, Rose Hill Campus
Resources
Fair Trade Club Invited Alta Gracia to Fordham
Download
Members