Green Mountain College
Green Mountain College is an Environmental Liberal Arts College in Poultney, Vermont. Ranked among the greenest schools in the country, it is all natural for it to strive in joining the exemplary universities and colleges certified as Fair Trade. It is certainly well positioned with its own farm and very large choice of local products in its dinning hall; however, awareness as well as a recognized pledge is necessary to further be a leader in sustainability.
Campaign Progress

Build Your Team
The Fair Trade committee provides leadership and direction for your campaign.
Completed April 4th, 2016

Reach Out to Campus Outlets
Work with your food service provider to increase the availability of Fair Trade products on campus.
Completed March 4th, 2016

Enroll Offices and Catering
Work with campus offices and catering to source Fair Trade products.
Completed February 17th, 2017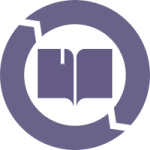 Commit to Fair Trade Education and Events
Raise awareness of Fair Trade on your campus through events, curriculum, news coverage, and more.
Completed February 9th, 2017

Pass a Fair Trade Resolution
Draw up a resolution that reflects the college's commitment to Fair Trade and pass it through the appropriate decision-making bodies for approval.
Completed February 17th, 2017
Recent Tweets
@GMC_FairTrade
RT @FTCampaigns: Check out the media hits of @GMC_FairTrade, @StJohnsFT & many more on the blog today! https://t.co/alZTF5P6BS https://t.co…
@GMC_FairTrade
Check out what @greenmtncollege students, staff and faculty think about #FairTrade and its value https://t.co/sQfAl8z5Py #Sustainability
@GMC_FairTrade
RT @FairtradeMarkUS: Want to empower small-scale #farmers when you shop? http://t.co/pg2ixEFPEF ←Look for our mark on these! http://t.co/Kd…
Photo Gallery
Fair Trade Products
Late Night Fair Trade Dream World
Moses - Coffee House
Evening Fair Trade Snacks
Buttery - Withey Hall
A Taste of Fair Trade in our Dining Hall
Withey Hall
Members