Lake Catholic High School
Lake Catholic High School is a faith-based educational community that prides itself on fostering an environment that emphasizes a commitment to excellence, spirit of respect and compassion, personal integrity, and a willingness to serve. Standing up for Fair Trade allows us to live out our school mission: "to create a culture that embodies love of knowledge, love of persons, and love of God."
Contact this Campaign
Campaign Progress

Build Your Team
The Fair Trade committee provides leadership and direction for your campaign.
Completed September 19th, 2017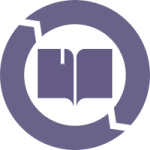 Commit to Fair Trade Education and Events
Raise awareness of Fair Trade at your school through presentations, events, curriculum, and other activities.
Completed January 10th, 2018

Source Fair Trade Products
Work with your school to offer Fair Trade products regularly in the cafeteria, vending machine and offices.
Completed February 28th, 2018
Recent Tweets
@lakecatholic
Alumni Cheerleaders - come cheer with us at the homecoming game this Friday! Meet at the 50 yard line at 645pm.
@lakecatholic
Spirit dress down tomorrow 9/20 - Wear your best Indians, Browns, or Lake Catholic gear!
@lakecatholic
RT @LakeTrackXC: Alex Hansel (@ahansel2000) persevered through the heat to take the individual crown at the @VASJHighSchool McDonough Invit…
Fair Trade Products
Members