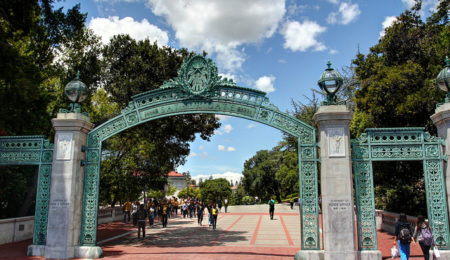 University of California, Berkeley
Welcome to the UC Berkeley campaign page to be a Fair Trade University! UC Berkeley was established in 1868, when the private Collge of California and public Agriculture, Mining and Mechanical Arts College merged. Student organizing is sewn in to the social fabric of UC Berkeley, well known for the student-led Free Speech Movement and the Anti-Vietnam War Movement. With roots in agriculture and students and faculty from around the world, the UC Berkeley campaign should come as no surprise. The purpose of this campaign is to ensure the sourcing of fair trade products, so that workers in factories and farms around the world receive living wages, enabling proper education of their children, and thus shining the light on the way U.S. Free Trade displaces the true cost of goods onto individuals and families in these countries.
(Creative Commons photo by John Morgan via Flickr)
Campaign Progress

Build Your Team
The Fair Trade committee provides leadership and direction for your campaign.

Reach Out to Campus Outlets
Work with your food service provider to increase the availability of Fair Trade products on campus.
Completed April 14th, 2018

Enroll Offices and Catering
Work with campus offices and catering to source Fair Trade products.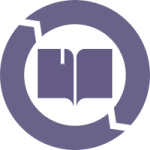 Commit to Fair Trade Education and Events
Raise awareness of Fair Trade on your campus through events, curriculum, news coverage, and more.

Pass a Fair Trade Resolution
Draw up a resolution that reflects the college's commitment to Fair Trade and pass it through the appropriate decision-making bodies for approval.
Photo Gallery
Fair Trade Products
True Blue Burgers MLK Jr Student Union
Pressed Central campus across from memorial glade
Yali's in Qualcomm Sutardja Dai Hall Ground Floor near engingeering buildings and Blum Center for Developing Economies
Free Speech Movement Cafe Central Campus in Moffitt Library
Yali's at Stanley Hall Stanley Hall, East Side of Campus
Pro Shop Recreational Sports Facility
Brown's California Cafe Adjacent to foothill Dining Hall
RSF Coffee Cart Recreation Sports Facility
Student Store Martin Luther King Jr. Student Union
Foothill East side of Campus near Hearst
Clark Kerr Dining Hall Clark Kerr Campus
Cafe 3 Dining Hall 2400 Durant Ave
Common Grounds Dwinelle Hall, Level F
Golden Bear Cafe Cesar Chavez Student Center
Crossroads 2415 Bowditch Street
Resources
Members