University of California, Irvine
Campaign Progress

Build Your Team
The Fair Trade committee provides leadership and direction for your campaign.
Completed March 13th, 2018

Reach Out to Campus Outlets
Work with your food service provider to increase the availability of Fair Trade products on campus.
Completed March 22nd, 2018

Enroll Offices and Catering
Work with campus offices and catering to source Fair Trade products.
Completed February 28th, 2018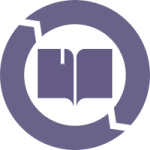 Commit to Fair Trade Education and Events
Raise awareness of Fair Trade on your campus through events, curriculum, news coverage, and more.
Completed February 28th, 2018

Pass a Fair Trade Resolution
Draw up a resolution that reflects the college's commitment to Fair Trade and pass it through the appropriate decision-making bodies for approval.
Recent Tweets
@UCIDining
We are still looking for student employees to work for us at all three of our Starbucks locations! Just fill out th… https://t.co/BGh7JcQljt
@UCIDining
Today was Farm to Fork Day for lunch at Brandywine. Our Farm to Fork Day highlights our continual use of locally-so… https://t.co/haCO6UGzbR
@UCIDining
Hi-Chew bags 2 for $5 at Zot N Go. Stop by!
Photo Gallery
Fair Trade Products
Anthill Pub & Grille
Student Center
Espress Yourself/Law Cart
Members