Campaign Progress

Build Your Team
The Fair Trade committee provides leadership and direction for your campaign.
Completed March 13th, 2018

Reach out to Campus Outlets
Work with vendors and food service providers to offer at least two Fair Trade products (e.g. coffee, tea, sugar, gifts) in each outlet on campus.
Completed March 22nd, 2018

Source Fair Trade at Events & Meetings
Serve up Fair Trade coffee, tea and other products in offices, at events and through catering.
Completed February 28th, 2018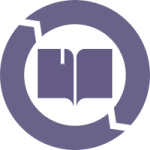 Commit to Fair Trade Education
Sponsor Fair Trade educational events and activities on campus and work with faculty to bring Fair Trade into the classroom.
Completed February 28th, 2018

Pass Fair Trade Resolution
Draw up a resolution that reflects the college/university's commitment to Fair Trade and pass it through the appropriate decision-making bodies for approval.
Recent Tweets
@UCIDining
@UCIDining
We're stepping up the Plastic Pollution Challenge. We gave 4,800+ reusable bottles FREE 2 Anteaters this yr alone &… https://t.co/EUNVfjiOcr
@UCIDining
BC's Breakfast Burrito vs. Wahoo's Bula Burrito is a toss-up. Both so good. #burrito #lunchgoals https://t.co/8ls5NEQDZm
Fair Trade Products
Espress Yourself/Law Cart
Members