University of North Carolina Wilmington
Campaign Progress

Build Your Team
The Fair Trade committee provides leadership and direction for your campaign.
Completed April 11th, 2017

Reach Out to Campus Outlets
Work with your food service provider to increase the availability of Fair Trade products on campus.

Enroll Offices and Catering
Work with campus offices and catering to source Fair Trade products.
Completed March 22nd, 2018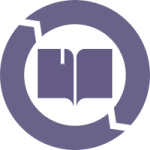 Commit to Fair Trade Education and Events
Raise awareness of Fair Trade on your campus through events, curriculum, news coverage, and more.
Completed March 22nd, 2018

Pass a Fair Trade Resolution
Draw up a resolution that reflects the college's commitment to Fair Trade and pass it through the appropriate decision-making bodies for approval.
Photo Gallery
Fair Trade Products
POD Express at The Hub
The Hub
Courtside at Trask
Trask Coliseum
Market Place
Seahawk Landing Apartments
The Landing
Seahawk Landing Apartments
Hawk's Nest
Fisher University Union
Wagoner Dining Hall
Walton Drive
Fair Trade Market
Cameron School of Business
P.O.D. Market @ Shops at the Crossing
Seahawk Crossing Apartments
P.O.D. Market @ Seahawk Station
Seahawk Landing Apartments
P.O.D. Market @ Fisher Union
Fisher University Union
Ebb Tide Cafe
Center for Marine Science
Dub's Cafe
Warwick Center
Members