Lake Catholic High School
Lake Catholic High School is a faith-based educational community that prides itself on fostering an environment that emphasizes a commitment to excellence, spirit of respect and compassion, personal integrity, and a willingness to serve. Standing up for Fair Trade allows us to live out our school mission: "to create a culture that embodies love of knowledge, love of persons, and love of God."
Contact this Campaign
Campaign Progress

Build Your Team
The Fair Trade committee provides leadership and direction for your campaign.
Completed September 19th, 2017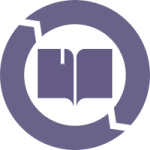 Commit to Fair Trade Education & Events
Bring Fair Trade into the classroom and events.  Empower students to be conscious consumers.
Completed January 10th, 2018

Source Fair Trade Products
Work with your school to offer Fair Trade products regularly in the cafeteria, vending machine and offices.
Completed February 28th, 2018
Recent Tweets
@lakecatholic
RT @Eschroed27: Only a couple days left! It's going to be a great event. Lots of great food, prizes, and a fast course! https://t.co/XRMXe…
@lakecatholic
Our summer camps are filling fast. REGISTER TODAY - we have something for everyone! https://t.co/uvxGJKFCi2 https://t.co/uaK5ZaX3jJ
@lakecatholic
God bless the class of 2018! Once a Cougar...… https://t.co/0cGpPoaLjC
Fair Trade Products
Members