MIIS: Leading The Way For Graduate Institutions to Trade Fair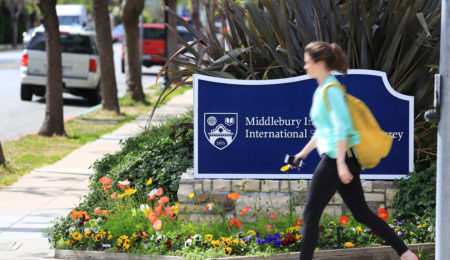 The Middlebury Institute of International Studies (MIIS) is excited to begin its journey to become the first fair trade graduate institution in the nation!
We are proud to be a part of the Fair Trade Campaign that will allow our campus to reflect our values of social justice, sustainability, and now: fair trade!
MIIS is a graduate institution in Monterey, California. We prepare students from all over the globe to make an impact in their world through immersive learning experiences, training students with professional skills and real world based classes and practica.
Learn more about MIIS, our graduate programs and our impact here: http://www.miis.edu/
Contact this Campaign
Campaign Progress

Build Your Team
The Fair Trade committee provides leadership and direction for your campaign.
Completed November 10th, 2016

Reach out to Campus Outlets
Work with vendors and food service providers to offer at least two Fair Trade products (e.g. coffee, tea, sugar, gifts) in each outlet on campus.
Completed March 7th, 2017

Source Fair Trade at Events & Meetings
Serve up Fair Trade coffee, tea and other products in offices, at events and through catering.
Completed December 4th, 2016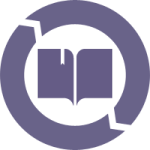 Commit to Fair Trade Education
Sponsor Fair Trade educational events and activities on campus and work with faculty to bring Fair Trade into the classroom.
Completed November 10th, 2016

Pass Fair Trade Resolution
Draw up a resolution that reflects the college/university's commitment to Fair Trade and pass it through the appropriate decision-making bodies for approval.
Completed April 6th, 2017
Recent Tweets

@center4impact
RT @ComCapCon: #tbt to last year's panel on "Equitable Access to Entrepreneurship", where our experts weighed… https://t.co/9rtEGK34HR

@center4impact
RT @ravihkurani: Repping @mysutro and talking about the future of water. #AWWAACE17 https://t.co/zWdkzaqTSw

@center4impact
RT @boluwaji0: Grit: Passion, Perseverance and the Science of Success by Angela Duckworth #Effort #Talent #skills #Achievements https://t.…
From Our Blog
October 18, 2017
Middlebury Institute Adjunct Professor Esther Navarro-Hall MACI '85 organized an "interpreter brigade" with her colleagues to help victims of the recent devastating earthquakes in he...
October 16, 2017
These resources have been created specifically for the participants of the Department of State Grant Program for English Teachers.  The following are a video with the accompanying worksheet and d...
Upcoming Events
October 21
A showing of True Cost documentary to raise awareness
October 28
A bake sale of vegan, Fair Trade and raw items to promote October Fair Trade Bake sales
December 08
A holiday pop up bazaar that features local and Fair Trade products for sell to promote sustainable businesses
Fair Trade Products
AquaTerra catering services for campus
Samson Cafe
Samson Center
Resources
Members