St. Paul's Episcopal Cathedral, San Diego, CA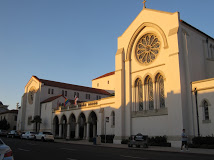 "…and what does God require of you but to do justice…" (Baptismal Covenant). Fair Trade is a way that faith communities can live out a life of justice. We believe that our use of Fair Trade coffee and tea and sales of chocolate, tea, coffee and snacks helps us live out our baptismal covenant.
Contact this Campaign
Campaign Progress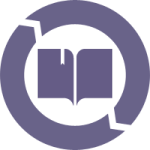 Incorporate Fair Trade Education into Your Social Teachings
Connect the tenets of your faith to Fair Trade. Empower congregants to live their faith by being conscious consumers.
Completed February 3rd, 2015

Commit to Purchase Fair Trade Products When They Are Available
Work with your congregation to offer Fair Trade products regularly at services, vending machines or offices.
Completed February 3rd, 2015

Include Fair Trade in Events
Serve up Fair Trade coffee, tea, and other products when possible at meetings, in gathering places, and at events.
From Our Blog
January 16, 2017
Today we will bless the bees, so I thought it only fitting to start by telling the story from a movie about bees.The Bee Movie was a kids movie from 2007, an animated movie about a bee named Barry. B...
January 16, 2017
The blessing of our Cathedral BeeHive, on the roof of the office building.
January 8, 2017
Matthew's story of the baptism of Jesus has some unique quirks. For example it's the only version that has John and Jesus having a conversation. Even though Matthew has said nothing about them being ...
Photo Gallery
Fair Trade Products
Members