University of California, Davis
Campaign Progress

Build Your Team
The Fair Trade committee provides leadership and direction for your campaign.
Completed November 7th, 2017

Reach Out to Campus Outlets
Work with your food service provider to increase the availability of Fair Trade products on campus.
Completed January 3rd, 2020

Enroll Offices and Catering
Work with campus offices and catering to source Fair Trade products.
Completed January 3rd, 2020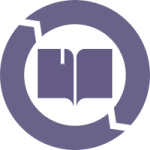 Commit to Fair Trade Education and Events
Raise awareness of Fair Trade on your campus through events, curriculum, news coverage, and more.
Completed November 28th, 2018

Pass a Fair Trade Resolution
Draw up a resolution that reflects the college's commitment to Fair Trade and pass it through the appropriate decision-making bodies for approval.
Completed February 11th, 2020
Photo Gallery
Fair Trade Products
UC Davis Bookstore
North side, within the Memorial Union
Segundo Marketplace
It is located near the Segundo Dining Commons and Segundo Student Housing, near the outskirts of campus.
Tercero Marketplace
It is located near the Tercero residency for first-year students.
King Hall Peet's Coffee
King Hall
Peet's Coffee at the ARC
Activities and Recreation Center
ASUCD South CoHO
Student Community Center
The Market, Memorial Union
Memorial Union
ASUCD BioBrew
Science Laboratory Building
Peet's Coffee at the Silo
Silo
UC Davis Dining Services Cuarto DC
Cuarto Dorms
UC Davis Dining Services Tercero DC
Tercero Dorms
UC Davis Dining Services Segundo DC
Segundo Dorms
ASUCD Coffee House at Memorial Union
Memorial Union
Resources
Members