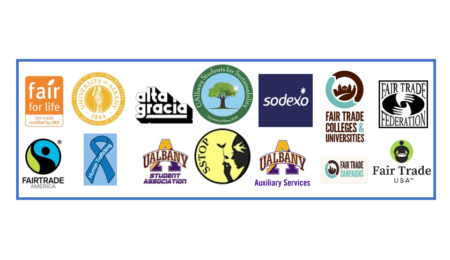 Fair Trade University at Albany
This campaign was started and is currently managed by UAlbany Students Stopping Trafficking Of People (UAlbany SSTOP). The Department of Sustainablity at the University at Albany also oversees this campaign.
Campaign Progress

Build Your Team
The Fair Trade committee provides leadership and direction for your campaign.
Completed November 13th, 2018

Reach Out to Campus Outlets
Work with your food service provider to increase the availability of Fair Trade products on campus.

Enroll Offices and Catering
Work with campus offices and catering to source Fair Trade products.
Completed February 1st, 2021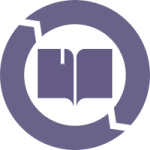 Commit to Fair Trade Education and Events
Raise awareness of Fair Trade on your campus through events, curriculum, news coverage, and more.
Completed April 19th, 2019

Pass a Fair Trade Resolution
Draw up a resolution that reflects the college's commitment to Fair Trade and pass it through the appropriate decision-making bodies for approval.
Completed February 16th, 2021
Recent Tweets
@UAlbanySSTOP
Follow us on our other social media platforms and check out our websites! Link below for our YouTube, other account… https://t.co/8dWnKgI0LN
@UAlbanySSTOP
On June 20th - 21st UAlbany SSTOP is participating in Race To The Rescue. See link in our bio and click on IJM Fund… https://t.co/FY4lDioq4A
@UAlbanySSTOP
Please see link in bio for related articles and petitions. #HumanRights #UAlbanySSTOP #stophumantrafficking https://t.co/iGDrnEYXcm
Photo Gallery
Fair Trade Products
Campus Center campus center food court
518 Market Campus Center Near Food Court
Resources
UAlbany Fair Trade Introductory Power Point
Download
Fair Trade and Environmental Sustainabilty 101
Download
Fair Trade and Anti-Trafficking 101
Download
Members