History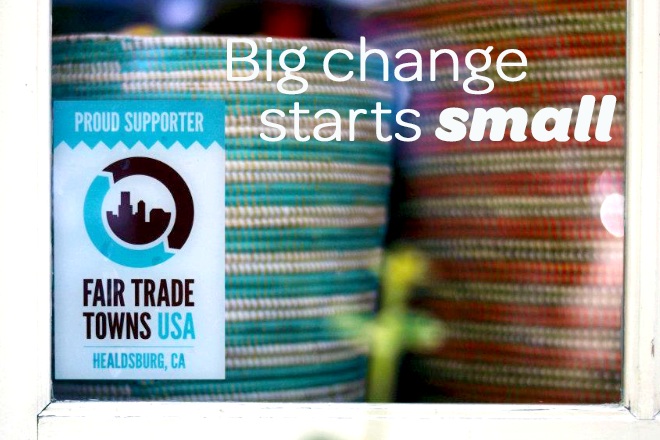 Over 2,000 communities and thousands of schools and congregations on 6 continents have joined together to alleviate poverty through Fair Trade.
It all started in a little town called Garstang (UK) in 2000, and for nearly 14 years the global Fair Trade Towns movement has inspired thousands of communities to pave the way for driving impact through institutional and consumer purchasing decisions.
Fair Trade Colleges & Universities also grew out of Fair Trade work in the U.K. The movement ensures that Fair Trade products are sold and served at campus-owned and operated outlets.
The core of our model is empowering Fair Trade advocates to educate their communities and build consumer citizenship.
Teaming up for a stronger voice
Fair Trade Campaigns formalized in May 2013. Leaders from Fair Trade Town and Fair Trade College & University campaigns teamed up with organizations like Fair Trade USA, Fair Trade Federation, Catholic Relief Services Fair Trade and Green America to build a mission and strategic plan. The mission and plan unified all of the types of campaigns under one umbrella and expanded our scope to include additional types of institutions such as congregations and schools.
Awareness and education are key ingredients in making Fair Trade an institutional practice and consumer preference.
Educate your community. Increase your impact.