National Team
Staff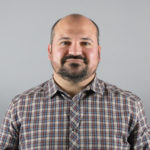 Billy Linstead Goldsmith
Director
Billy came to Fair Trade Campaigns from an eight year career in the grassroots environmental movement. He recruited, trained and developed hundreds of grassroots leaders and facilitated campaigns on national, statewide, and local campaigns. He has mobilized fence-line communities, organized public hearings, and led other local actions to hold polluters and politicians accountable. Upon traveling with his wife, Rachel to Venezuela, Billy was inspired to focus his career on international justice and embraced the opportunity to contribute to the Fair Trade movement.
Since becoming the first full-time Director of Fair Trade Campaigns in 2009, Billy has grown the program from 18 community-based efforts to over 250 local advocacy campaigns, including the launch of Fair Trade Colleges & Universities in 2010, which has grown to over 150 campuses across the country. Along with creating programs for K-12 schools and faith-based communities, Fair Trade Campaigns is driving awareness among consumers of the vital role we all play in delivering equity to those who produce what we eat, drink and wear, as well as securing institutional commitments to sourcing Fair Trade products that deliver that impact at scale.
Billy lives in Philadelphia with his wife Rachel and their two children Jack (5) and Evelyn (2). He remains committed to grassroots environmental justice as a member of Clean Water Action's Board of Directors as well as serving on the Board of the Sustainable Purchasing Leadership Council, working to advance and recognize purchasing leadership that accelerates the transition to a prosperous and sustainable future.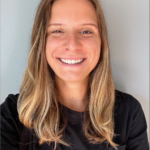 Taryn Lemmon
Campaigns & Communications Coordinator
Taryn is so excited to be working full-time with Fair Trade Campaigns as the Campaigns & Communications Coordinator. Her love for Fair Trade started in 2017 when she worked as her university's Sustainability Coordinator and continued when she became a Fair Trade Campaigns Regional Fellow in 2018-2019, then part-time, temporary Eastern Region Coordinator then National Coordinating Fellow. Taryn hopes to use this new role of Campaigns & Communications Coordinator to help expand the Fair Trade movement across the country even during a tumultuous time.  If you see Taryn outside of work you'll find her reading, advocating for social justice issues, and spending time in nature with her beloved dog, Elvis.
National Leadership Team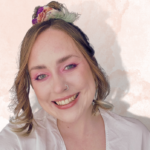 Becca Cox
2022-23 National Leadership Team
Becca Cox is currently working remotely for GlobeIn as their Online Community Manager. She originally fell in love with fairly traded products and the global handmade market through visits to her hometown Ten Thousand Villages in Lancaster County, PA. She later went on to intern with TTV during her college years, and then worked as an Assistant Store Manager at Philadelphia's Center City location post-graduation. She is currently a member of Fair Trade Philadelphia's Steering Committee and is working with her small & mighty team towards the continued growth and development of fair trade businesses and brands in the Philadelphia region. Becca loves arranging & re-arranging her apartment, brewing a cup of hot tea, and watching (pretty much) all Sci-Fi/Fantasy fiction TV shows and movies.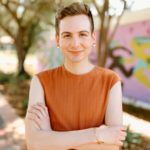 Kasey Main
2022-23 National Leadership Team
Kasey has worked in the food and retail industry for nine years, beginning as a cashier in 2014 and currently serving as the Communications Coordinator for a small food co-op in San Luis Obispo, CA. Developing a love and passion for fair trade foods and sustainability along the way, Kasey is now the President of the Fair Trade Towns Committee in San Luis Obispo, CA and an active Committee Member of the Green Business Committee of SLO and a Steering Committee Member of the SLO Food System Coalition. Kasey graduated with a Bachelor's Degree in Strategic Communications from Lipscomb University in Nashville, TN in 2018 and is currently working toward a Master's Degree in Public Relations and Communications from Georgetown University. Kasey is passionate about increasing Diversity, Equity and Inclusion in the food industry, and now spends his free time traveling, watching Netflix and studying Korean.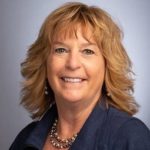 Kathy Strong Langolf
2022-23 National Leadership Team
Kathy Strong Langolf is the Special Events Manager and Multicultural Club/Fair Trade University Club Advisor at UW Oshkosh-Fond du Lac Campus in Wisconsin. UWO was the first Fair Trade University and the Fond du Lac Campus is the 38th to join.  Kathy proud to be part of the original team that drove that campaign forward. Fond du Lac, WI is also a designated Fair Trade Town and she is also an original volunteer member to help drive this to fruition and is still active on this committee. Kathy is also president of the FDL Noon Kiwanis, Past-President of Professional Women's Connection – FDL Chapter and loves to volunteer at other community service organizations.  This allows her many opportunities in which to educate folks about fair trade. Outside of work and advocacy, Kathy loves photography, boating and spending time with her furry pal, Ocho.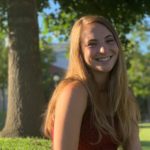 Sarah King
2022-23 National Leadership Team
Sarah is a long time Fair Trade advocate with a passion for public policy and environmental science with a centralized focus on renewable energies and conservation. Sarah graduated from DePaul University in Chicago where she led the Fair Trade committee while studying for her bachelors in Public Policy and minors in geography and environmental science. While there, she worked various roles within Fair Trade Campaigns, Chicago Fair Trade, and local Chicago city government. Now a California resident, Sarah works full time as a Policy Associate. Sarah is also the Founder & Organizer of California's first Fair Trade Business Association where she hopes to promote businesses, advance the Fair Trade movement, and build strong bonds between companies. In the wild, Sarah can be found hiking and kayaking across California.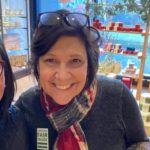 Katherine Bissell Cordova
2022-23 National Leadership Team
Katherine Bissell Cordova serves as Executive Director of Chicago Fair Trade. She has worked for over 20 years for human rights, immigrant rights, and worker rights organizations. Katherine opened a fair trade store, Greenheart Shop, in Chicago. Prior to that, Katherine served as the Executive Director of ARISE Chicago, an organization that partners with low-wage immigrant workers as they organize for improvements in the workplace. Katherine served as field director of GreenWood Alliance, opening their office in Honduras. She served as a member of Peace Brigades International in Guatemala, defending human rights activists. Prior to that, she worked at the Marjorie Kovler Center for the Treatment of Survivors for Torture. She is the recipient of Casa Guatemala's Human Rights Award and is fluent in Spanish. Katherine lives in Chicago with her two children, Sofia, a budding artist, and Mateo who is showing telltale signs of being a future organizer.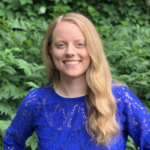 Rachel Spence
2022-23 National Leadership Team
Rachel is involved with two campaigns – Fair Trade Philadelphia and Fair Trade Campbell – and on the board of directors of Grow Ahead, a crowdfunding platform that supports small family farmers as they address the challenge of climate change in their communities. She was previously the Director of Operations & Engagement at the Fair Trade Federation and has worked with fair trade farmer cooperatives in Ecuador, in the field of international trade policy in New York, and with the United Nations Information Center in Washington, DC. Rachel has an MA in International Affairs from George Washington University and a BA in International Economics & Commerce from Lafayette College.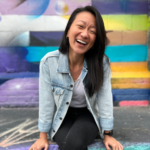 Elisha Chan
2022-23 National Leadership Team
Elisha Chan is the Executive Director of Fair Trade LA, a nonprofit that officially made Los Angeles the largest Fair Trade City in North America and the fourth largest in the world. She is also the founder of Impactful Missions, a nonprofit dedicated to ending poverty through job creation, education, and empowerment. She found her passion while traveling on many Haiti trips as a student at UCLA and started her social enterprise, Impactful Market, six months after she graduated. She currently works with many artisans and producers throughout Haiti, while giving back to a small village called Fond Doux, Haiti. She has established a Scholarship Program that has given over 345 scholarships, sending underserved youth to school, from preschool to university. Now, she is building a Leadership Academy and Trade School in Haiti from the grounds up. A passionate advocator of establishing long-term solutions to break the cycle of poverty.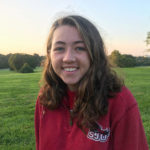 Claire Fitzgerald
2022-23 National Leadership Team
Claire is a recent Communications and Spanish graduate of Saint Joseph's University in Philadelphia. Going into college, she was already interested in labor rights and environmental sustainability. Her passion for fair trade started when she went to an information session for a class about fair trade and an accompanying study tour to Costa Rica. Seeing the intersection of labor rights and sustainability in fair trade left her wanting to learn more about the movement. Since then she has joined her school's Fair Trade Initiative, helped organize and market campus events, attended two Fair Trade Campaigns National Conferences, helped start a student-driven fair trade coffee company at her university, and yes, traveled to Costa Rica on the fair trade study tour that initially sparked her interest. She enjoys digital content creation and looks to focus on ethical consumerism and conscious storytelling in her future.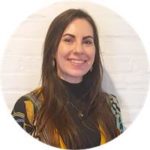 Alyssa Anderson
2022-23 National Leadership Team
Alyssa joined the Fair Trade Federation team in 2020. She is active in the Lancaster hub of the Global Shapers Community, as well as the Climate Reality Leadership Corps. She has been in the non-profit sector for the majority of her career, both with Agency with Choice, an organization dedicated to assisting individuals in selecting their own care providers, and Church World Service, where she served as a resettlement case manager in the Refugee Resettlement Program. She is currently on the Lancaster City Human Relations Commission Advisory Council, and serves on the board for Revolution Lancaster.
Her passion for fair trade was cultivated throughout her years working for those in vulnerable populations and advocating for human rights issues and sustainable practices both professionally and personally. Alyssa earned a B.A. in International Studies with a French minor from Millersville University.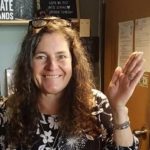 Teresa Baxter
2022-23 National Leadership Team
In her 40s, Teresa Baxter returned to school and earned her A.A. degree in 2009 at Pasadena City College, with an emphasis on journalism and public relations. She then moved to New York City after being accepted to Columbia University to study political science and then transferred to State University of New York to complete her B.A., with a concentration on international relations, graduating in 2016. She has been involved with Fair Trade since 2006, when she began volunteering at Ten Thousand Villages Pasadena. When she moved to New York City, she became the publicity coordinator for HandCrafting Justice (from 2010 until 2014), a Fair Trade global non-profit, with a focus on the empowerment of women internationally. She also volunteered at Ten Thousand Villages in Alexandria for one year, while serving on the steering committee that earned Alexandria, VA, Fair Trade Town status in 2014. Happy to be back in Southern California, Teresa is on the committee for the Fair Trade Long Beach Town campaign and is the operations coordinator of the Fair Trade Long Beach Retail Collective.