National Team
Staff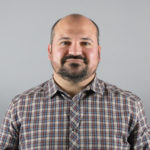 Billy Linstead Goldsmith
Director
Billy Linstead Goldsmith came to Fair Trade Campaigns from an eight year career in the grassroots environmental movement. He recruited, trained and developed hundreds of grassroots organizers and facilitated campaigns on national, statewide, and local levels. He has mobilized fence-line communities and organized public hearings and other local actions to hold polluters accountable. Upon traveling with his wife, Rachel to Venezuela, Billy was inspired to focus his career on international justice and has embraced the opportunity to contribute to the Fair Trade movement.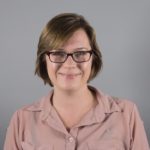 Kylie Nealis
Campus & Community Engagement Manager
Kylie brings over eight years of community organizing and non-profit experience to Fair Trade Campaigns, previously working with Global Exchange and Sierra Club.  At Global Exchange she took on a variety of roles including Community Rights Program Associate, Fair Trade Chocolate Campaign Coordinator, Fair Trade Store Sales Associate and Administrative Assistant. At Sierra Club, she worked in the Executive Office providing support to C-level staff and the Board of Directors.  Kylie is knowledgeable and passionate about Fair Trade, climate and energy issues, human rights, and social and economic justice. In her current role, she manages Fair Trade Campaigns' outreach and advocacy work and supports communities and campuses across the U.S. to promote and source Fair Trade. Kylie graduated from UC Santa Cruz with a BA in Community Studies and Politics and holds a Certified Nonprofit Professional Credential from the Nonprofit Leadership Alliance. She also lived in Thailand for five years and speaks conversational Thai and Spanish.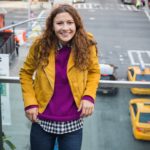 Preston Buck
Fair Trade Campaigns Intern Fall 2019
Preston is a student at UC Berkeley studying Sustainable Environmental Design with a minor in City and Regional Planning. She brings previous experience as an Event Clerk at UC Berkeley's International House as well as interning with the Conservation Technology program at the San Diego Zoo. In college, she discovered a passion for integrating sustainability into product design and business operations. She is thrilled to join the Fair Trade Campaigns team and help grow the Fair Trade movement.
National Steering Committee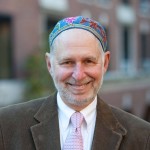 Elliot Schoenberg
Associate Executive Director and International Director of Placement, Rabbinical Assembly
Rabbi Dr. Elliot Salo Schoenberg has served for 25 years as the Associate Executive Director and International Director of Placement for the Rabbinical Assembly (RA), the world wide professional association of Conservative Rabbis. He is the confidante, coach and career counselor for 1,700 rabbis. He's the author of 7 books, 11 study guides and more than 30 scholarly articles. As the chief education officer of the RA he is responsible for creating, teaching and implementing continuing education programs in North America, South America, Europe and Israel that emphasize career navigation, professional skills and leadership development. A Brandeis graduate, he received his MA and Rabbinic ordination, Doctor of Divinity from the Jewish Theological Seminary of America. Schoenberg loves golf and Boston sports teams. He came to Fair Trade through his passion for good coffee, which turned into passion for just coffee. His home synagogue Beth Shalom Teaneck New Jersey is the first Fair Trade synagogue.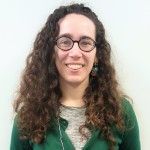 Ann Ferguson
Membership Manager, Fair Trade Federation
Ann witnessed the direct impact of small business on marginalized slum communities in Bangkok, Thailand and became deeply interested in buying Fair Trade products. After returning to the US, she helped start a Fair Trade retail store in her Indiana hometown, serving as the education coordinator. In April 2014, she joined the Fair Trade Federation as Membership Manager. Ann earned a BS in Environmental Management and a minor in Religious Studies at Indiana University in Bloomington.
Ann Francis
Program Coordinator, Department of Environmental Studies and the Sustainability Program, Rollins College
Ann Francis has been at Rollins College for almost 18 years, receiving her Bachelors in Environmental Studies in 2001 at Rollins. Under the umbrella of the Sustainability Program, Ann works closely with student sustainability coordinators on campus recycling, environmental and sustainable events, sustainability housing and gardening, campus bicycle share program and fair trade! She is co-chair of the Committee on Environmental and Sustainable issues and chairs the Fair Trade Committee with faculty, staff and students. With her work in the department and the sustainability program, she promotes environmental and sustainable responsibility and awareness on the campus. Bringing Rollins to its Fair Trade designation in Spring 2013 fit right into her work and she encourages this cultural change throughout the campus.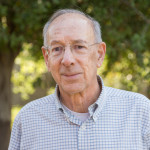 Joe Michon
Fair Trade Ambassador, Catholic Relief Services; Claremont, Pomona and Our Lady of the Assumption Fair Trade Campaigns
Joe Michon is a physician from Boston. With children grown he and his wife left home to serve as medical missioners for 20 years in the Caribbean, Mexico and Bolivia. Looking to respond to the poverty he encountered, Joe became a Fair Trade activist and a Fair Trade Ambassador with Catholic Relief Services. While working at the US- Mexico border he educated numerous immersion groups arriving from colleges and faith communities across the nation and introduced a Fair Trade Resolution that was adopted as policy for the Catholic diocese in El Paso, Texas. Joe presently resides in Claremont, California and has been active in several campaigns. In 2012 Claremont became a Fair Trade Town and Pomona was declared a Fair Trade College. In 2014 Our Lady of the Assumption was recognized as a Fair Trade Congregation. Joe receives good advice and energy from his wife, four children and five grandchildren.
Maisie Ganzler
Vice President of Strategy - Bon Appétit Management Company
Maisie Ganzler is Chief Strategy & Brand Officer for Bon Appétit Management Company, the food service pioneer that operates more than 1000 cafés in 33 states for universities, corporations, and museums. Maisie oversees Bon Appétit's culinary development and purchasing policy efforts — including launching, back in 1999, Bon Appétit's Farm to Fork program, a companywide initiative to buy locally from small farms. For the past several years she has been concentrating on food waste, the humane treatment of animals, and farmworkers' rights. She worked with United Farm Workers and Oxfam America on the co-production of a report on the state of farmworker protections, has marched with the Coalition of Immokalee Workers, and is vice-chair of the Equitable Food Initiative.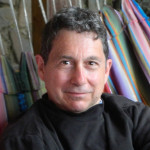 Mark Van Wormer
Committee Member, Emma Willard School Fair Trade Schools Campaign
Mark Van Wormer is a photographer and educator at the all-girls Emma Willard School in upstate New York. He loves teaching art as a means of opening students' eyes to a bigger, brighter world, one that they have the power to influence and shape. He mentored their campaign to make EW the first Fair Trade High School in the U.S. and is inspired daily by their passion and creativity as they continue to deepen and grow their commitment to Fair Trade on campus and beyond. He also serves on the board of Mayan Hands, a non-profit Fair Trade organization and founding member of the Fair Trade Federation.
Erin Mackey
Program Coordinator, Catholic Relief Services
Erin Mackey has been exploring economic and social justice issues since her first visit to the city food bank when she was a youth. While a student at St. Joseph's University, she had the opportunity to study business and the global impact of US consumerism.  It was during her time at St. Joe's that she began to find intersections between faith and justice issues, particularly during her semester abroad in Central America.  Erin now serves as a Program Coordinator for Catholic Relief Services working with US Programs, specifically CRS Fair Trade.  In her free time she enjoys running, creating calligraphy and baking fair trade chocolate treats.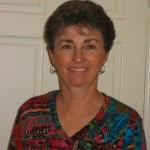 Joan Harper
Executive Director, FAIR TRADE LOS ANGELES
Joan co-founded Fair Trade LA (FTLA) in 2005.  FTLA is committed to the growth of the fair trade movement in the greater Los Angeles area, with 4 current Fair Trade Towns' campaigns. Joan was active with the Justice and Peace Office of the Archdiocese of Los Angeles for 16 years where she promoted domestic anti-poverty and global solidarity programs, including fair trade. Joan has an MBA from Loyola Marymount University and prior work experience in the corporate sector. She has travelled to India, Thailand, Ghana, El Salvador and Honduras with Catholic Relief Services, experiencing firsthand development programs in agriculture, micro-finance, and Fair Trade.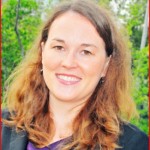 Kendra Penry
Founder, Fair Trade Houston
Kendra Penry leads the Fair Trade Houston movement and serves on the National Steering Committee for Fair Trade Towns. She currently works with Heifer International as the Community Engagement Coordinator, where she promotes the same ideas of justice and poverty elimination that Fair Trade is designed to do. Heifer International is a nonprofit whose mission is to work with communities to end global hunger and poverty and care for the earth. To make this possible, Kendra works with faith communities, schools, and the community at large to educate about how we all can make a difference right where we are, and that includes supporting Fair Trade. Prior to Heifer International, Kendra worked as the Director of Programs with Houston Rescue and Restore Coalition, a nonprofit dedicated to raising awareness about human trafficking. There she developed and delivered a variety of programs, including spearheading their Fair Trade initiatives as a way to educate community members about how they can impact human trafficking through conscious consumerism. Kendra holds a Master's Degree in International Affairs and Conflict Resolution from the George Washington University and a BA in International Studies from Hollins University in Roanoke, Virginia. Kendra also serves as a member of the board of directors with Ten Thousand Villages Houston.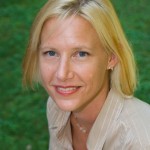 Mary Embry
Founder, Fair Trade Bloomington
Mary Embry is founder of a Bloomington, Indiana based Fair Trade nonprofit advocacy group and Board member of Global Gifts, a nonprofit Fair Trade retailer with four stores. Bloomington became the 33rd Fair Trade Town in the US in 2013. Mary received a Master of Science, writing on Fair Trade and Service-Learning. She remains engaged in implementing pedagogical tools that immerse students in considerations of their role as global citizens. She is a Senior Lecturer in the Apparel Merchandising and Interior Design Department at Indiana University, instructing courses in international trade and sustainability in the fashion industry.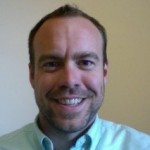 Nick van Santen
Assistant Director, Justice Education & Immersions, St. Mary's College of California
Nick van Santen is a social justice educator and staff member of the Mission and Ministry Center at Saint Mary's College of California—one of the first colleges to achieve Fair Trade status in the Bay Area. Nick is passionate and committed to food justice in the lives of his students. He oversees Fair Trade education for faculty, staff, and students with a variety of programs such as Fair Trade Fridays, the Fair Trade Bake-off, a Fair Trade Committee, and the annual Fair Trade Festival. In addition to Fair Trade, Nick develops an annual immersion to the Salinas Valley to explore issues of food safety and human rights issues. When Nick is not supporting his Fair Trade student leaders or working in the fields of Salinas, he spends his time riding his bicycle or working on his doctoral studies in Educational Leadership
National Student Leadership Committee
Alex Thomas
2019 NATIONAL STUDENT LEADERSHIP COMMITTEE CHAIR
Alex Thomas is a recent graduate of University of Wisconsin-Stevens Point where he majored in Waste Management and Biology. While there he worked frequently with the Fair Trade campaign team, the Office of Sustainability, and the Student Government Association, serving with the later group as the student Environmental and Sustainability Affairs Director for two years. He currently is working as an AmeriCorps volunteer with the Office of Sustainability at Gonzaga University in Spokane, WA. He enjoys hiking, drinking Fair Trade coffee, playing volleyball, and tending to the office worm farm. Having joined the National Student Leadership Committee in August of 2017, he is looking forward to expanding his work with Fair Trade and meeting Fair Trade campaigners from around the nation.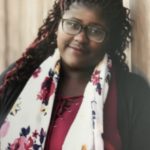 Naabia Romain
2019 NATIONAL STUDENT LEADERSHIP COMMITTEE MEMBER
Naabia got involved in Fair Trade organizing at St. John's University in New York while sitting on the St. John's for Fair Trade Committee that got the university designated. Over the past year she has established several on-campus initiatives to further the movement and educate students. Passionate about sustainability and advocacy, she has found sustainability to be very inter-sectional through Fair Trade. With political organizing and advocacy experience, she plans to devote those skills to a new and more crucial cause. Going into the second year of her undergraduate studies at Wayne State University in Detroit, she is excited about the prospects for sustainable and ethical business. Through Fair Trade Campaigns she hopes to widen the scope of her impact as an organizer instead of just an individual.
Great Lakes Leadership Team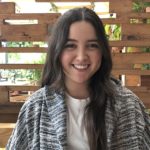 Isabel Hoyos
2019-20 Great Lakes Regional Fellow
Isabel is passionate about building healthy, sustainable food systems that support both people and the planet. She is originally from Medellín, Colombia, but currently lives in Chicago, where she is an undergraduate student at Loyola University, majoring in Food Systems and Sustainable Agriculture. She first got involved with Fair Trade through the Fair Trade Committee at her university, and looks forward to helping spread the message, facilitate new campaigns, and support all those who want to advocate for ethical and environmentally responsible consumption.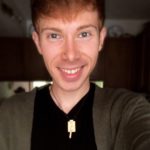 Zachary Rochester
2019-20 Great Lakes Regional Fellow
Zachary Rochester is a Yoga and meditation teacher, student at the University of Iowa studying public policy, and a passionate advocate within the state of Iowa. In addition to leading the University of Iowa's Fair Trade Campaign, Zachary also leads the Iowa City Fair Trade Coalition.  Zachary seeks to make our communities more compassionate, healthy, and just and believes that the Fair Trade Movement can help do so.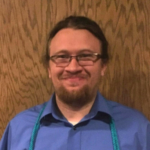 Justin Seis
2018-19 Great Lakes Regional Fellow
Justin Seis is a recent graduate of the University of Wisconsin- Stevens Point (UWSP), where he majored in Sociology and Philosophy- Environmental Ethics.  He has been working on Fair Trade advocacy for the last three years through the Office of Sustainability at UWSP where he worked with other student leaders to help UWSP achieve designation as the 40th Fair Trade University.  Through his work in the Office of Sustainability he cultivated a passion for the intersection of sustainability and social justice working with Student Government and many of the departments that help keep the campus running.  Justin sees Fair Trade as a great way to connect social justice and sustainability and hopes to grow the Fair Trade movement throughout Wisconsin and beyond.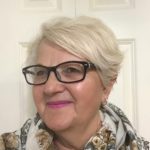 Paulette Bertrand
2019-20 Great Lakes Leadership Team
Paulette Bertrand has over 30 years experience in printing and digital media. After retiring in 2014 and moving to Mankato, MN from Wisconsin, she was recruited to join the Mankato Area Fair Trade Town Initiative (MAFTTI) Steering Committee where she serves as editor for the MAFTTI)  newsletter. Her involvement with Fair Trade began fifteen years earlier when she started a small business designing jewelry with Fair Trade beads from a women's cooperative in Kenya. Through her jewelry, she has become an advocate for sustainable fashion and women's empowerment, showing consumers the impact that their buying habits have on both people and the environment. In addition to her work with MAFTTI, her business and serving on the 2019-20 Great Lakes Leadership Team, Paulette teaches her six granddaughters ethical and sustainable consumption by thrifting, swapping, checking labels and passing on the Fair Trade message.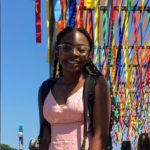 Briyanna Jones
2019-20 Great Lakes Leadership Team Member
Briyanna Jones is currently a Senior at Whitney M. Young Magnet High School in Chicago, IL and an intern at Chicago Fair Trade. Her interest in Fair Trade came about as an extension to her Global Citizenship class which explores implementing Fair Trade ideology through the United Nation's Sustainable Development Goals. In her free time Briyanna enjoys listening to music, participating in her school's Model UN team and Fair Trade Club, and watching food documentaries. She hopes to continue to advocate for ethical consumerism and sustainability practices after graduation.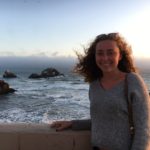 Jenna Roskopf
2019-20 Great Lakes Leadership Team
Jenna is a senior at Loras College in Dubuque, Iowa, studying Social Work and International Studies. Jenna became involved with Fair Trade during her freshman year of college, and then became the Fair Trade intern at her campus' Peace and Justice Center during her junior year. Alongside her Fair Trade work, Jenna has a passion for working with people and learning about different cultures. She plans on completing a year or two of service after graduating this year before returning to Graduate school. In addition to this, Jenna loves singing and playing in her school's jazz band, waterskiing, biking, and being outside. Jenna is looking forward to continuing her Fair Trade work this year by serving on the Great Lakes Regional Leadership Team and continuing to grow the movement on her campus and beyond.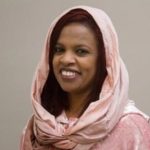 Mazahir Salih
2019-20 Great Lakes Leadership Team
Mazahir Salih came to the United States 20 years ago with a degree in civil engineering from her native country Sudan. She first settled in Virginia, where as an immigrant woman she discovered she had to start over with her career and education. While in Virginia she became a citizen, married her husband, and started a family. She moved to Iowa City in 2011 to pursue a degree in Neurodiagnostic Technology, and received the degree at the top of her class. She also became very involved as a community activist, helping to found the Center for Worker Justice (CWJ) Eastern of Iowa where she is currently a full-time community organizer. Working at CWJ to defend the rights of workers, Mazahir was able to work on behalf of labor and social justice issues. She serves the Iowa City community in many other ways, serving on several boards and commissions including Iowa Valley Global Food Project, Community Police Review Board,  Downtown District, and the Sudanese-American Women and Children's group. In November 2017, Mazahir was elected to the Iowa City City Council and became the first 1st Sudanese American person in the U.S. to hold office. In addition to serving on the 2019-20 Great Lakes Leadership Team, Mazahir is eager to bring her experience and knowledge as a community organizer to her role on the City Council.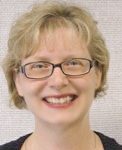 Anne Lemke
2019-20 Great Lakes Leadership Team Member
Anne Lemke is the Experiential Learning Coordinator at Moraine Park Technical College in Fond du Lac, WI, helping students and faculty from three area campuses with service learning and internships.  She has volunteered for over ten years in community wide Fair Trade initiatives.  First as a board, grant writer, finance, education and marketing team member for the non-profit Just Fare Market.  Next, helping Fond du Lac become a Fair Trade town in 2013, joining the first two WI towns of Madison and Milwaukee. In May 2015, Moraine Park was named the first Fair Trade Technical College in the U.S., with Anne as their staff advisor.  Anne also volunteers for the FDL Area Women's Fund Board and Grants Committee and is a member of Kiwanis Club of Fabulous Fond du Lac.  She completed her Master's in Organizational Change Leadership from UW Platteville in May and is excited to be a new Grandma!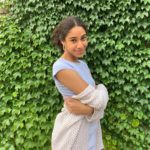 Maya Westbrook
2019-20 Great Lakes Leadership Team Member
Maya Westbrook is currently a sophomore at Whitney M. Young Magnet High School in Chicago and co-founded her schools 'Fair Trade Club' which does outreach to students to educate on ethical consumerism and tries to bring more fair trade resources into the school and community. Maya's interest in fair trade came about after hearing about the conditions many people working in sweatshops and on farms have to endure. She hopes to be a part of the change that helps end these unfair conditions. In her spare time, she likes to cook, play the piano, and dance.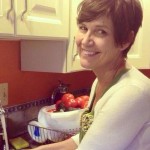 Katherine Bissell Cordova
2019-20 Great Lakes Leadership Team Member
Katherine Bissell Cordova serves as Executive Director of Chicago Fair Trade. She has worked for over 20 years for human rights, immigrant rights, and worker rights organizations. Katherine opened a fair trade store, Greenheart Shop, in Chicago. Prior to that, Katherine served as the Executive Director of ARISE Chicago, an organization that partners with low-wage immigrant workers as they organize for improvements in the workplace. Katherine served as field director of GreenWood Alliance, opening their office in Honduras. She served as a member of Peace Brigades International in Guatemala, defending human rights activists. Prior to that, she worked at the Marjorie Kovler Center for the Treatment of Survivors for Torture. She is the recipient of Casa Guatemala's Human Rights Award and is fluent in Spanish. Katherine lives in Chicago with her two children, Sofia, a budding artist, and Mateo who is showing telltale signs of being a future organizer.
Mid Atlantic Leadership Team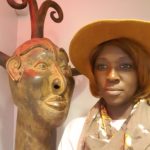 Jovi Broadus
2019-20 Mid Atlantic Regional Fellow
Born and raised in Brooklyn, NY, Jovi Broadus has over ten years' experience in fashion and lifestyle digital marketing. With degrees from The Fashion Institute in International Trade and Marketing for the fashion industries, as well as Advertising and Marketing Communications & Merchandising; Jovi hopes to use her experience and drive to uplift Black people and communities both home and abroad through opportunities and fairness. Jovi is a celebrity news, Black culture & Black female empowerment Content Creator and aspiring African goods importer and distributor. Through empowering black culture globally Jovi hopes to counter issues in the community and empower development and change in underserved and misunderstood communities at home and abroad. Jovi believes if you give a man a fish, he can eat today but if you show a man how to fish, he can feed himself and his village for a lifetime. Jovi is also a member of the NYC Fair Trade Coalition (NYCFT) and previously NYCFT's Business Member Chair.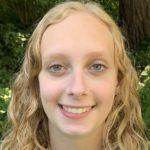 Liz Nies
2019-20 Mid Atlantic Regional Fellow
Liz Nies is a recent graduate of John Carroll University where she majored in Sociology and double-minored in Political Science and Peace, Justice, and Human Rights. Liz became interested in Fair Trade after first learning about it in a social justice course and recognizing it as a way to put her social justice values into practice in her everyday life. She then worked as a Fair Trade Intern with John Carroll's Campus Ministry, a position which allowed her to further develop her knowledge of Fair Trade and to share it with her campus community. Liz is currently working on her Masters in Social Work at Edinboro University of Pennsylvania. She is looking forward to using her passion for social justice in service of Fair Trade Campaign's work in the Mid Atlantic Region!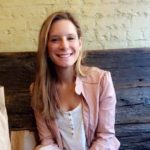 Taryn Lemmon
2018-19 Mid Atlantic Regional Fellow
Taryn is a recent graduate from the University of Mary Washington with a degree in Business Administration. Having worked as the Sustainability Coordinator her senior year, she put her passion for social justice into action by teaching Mary Washington and the surrounding community about the importance of environmental, cultural, social, and financial sustainability. She became specifically involved in the Fair Trade movement after a trip to Guatemala where she lived with an indigenous family and learned the ins and outs of international development. As a Fair Trade Fellow, Taryn looks forward to applying her knowledge of sustainability and social justice issues to generate a positive impact in the Mid Atlantic region!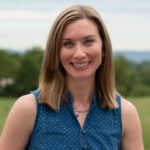 Jennifer Miller
2019-20 Mid Atlantic Leadership Team Member
Jennifer Miller has been involved in the Fair Trade movement since her undergraduate years at Eastern Mennonite University. During a semester study abroad, she met artisans struggling to support their families in Egypt and the West Bank. Their stories forced her to consider how her decisions as a consumer impacted the lives of others and led her to become an advocate for Fair Trade. Jennifer has served on the boards of directors of Ten Thousand Villages Pittsburgh and Ten Thousand Villages Baltimore; she is currently working with Ten Thousand Villages State College. Jennifer holds a M.A. in History with a focus in Women's and Gender Studies from North Carolina State University and a Ph.D. in History from West Virginia University.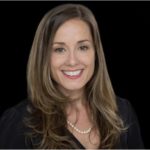 Leigh Wallace
2019-20 Mid Atlantic Leadership Team Member
Leigh Wallace hails from a small town outside of Chicago, called Glen Ellyn. She has lived in New York the last 16 years and currently resides in Brooklyn. After graduating in 2003 from the University of Iowa (Go Hawkeyes!), she moved to New York to pursue her dream as a designer in the Fashion Industry. Leigh landed a roll at "Ross Stores Dress for Less" where she was an Assistant Buyer in Juniors. In 2010 she felt she needed a change, the excess of buying and the quality of what she was buying within fast fashion pointed towards the direction of waste and landfill. Leigh decided to go back to school to attend Parsons School of Design, with the purpose and pretense of designing a sustainable dress line and to learn how to create a zero waste supply chain. Without knowing what that really meant, Leigh launched her dress-line in 2013 called LL FAE and continued with pre-sales thru 2017: Dresses for Women who bicycle to work, made here in NYC. The vision of being a sustainable fashion entrepreneur has evolved as she joined the NYC Fair Trade Coalition and continues to explore the impact of waste of the fashion industry and how that has effected climate change. Fair Trade is a great solution to creating sustainability within the supply chain. Leigh is currently an advocate for the slow factory movement, thrifting, swapping and transparency in the supply chain. She hopes to help find solutions in the Fair Trade movement with circularity for her fashion entrepreneurship and consult others to do the same.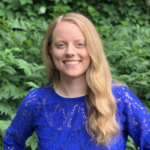 Rachel Spence
2019-20 Mid Atlantic Leadership Team Member
Rachel joined the Fair Trade Federation in 2016. As the FTF's Engagement Manager, she is responsible for communications, member/public engagement, online presence, and digital and print publications. Rachel is also on the board of directors of Grow Ahead, a crowdfunding platform that supports small family farmers as they address the challenge of climate change in their communities, and the steering committee of local advocacy group Fair Trade Philadelphia. Prior to the FTF, Rachel worked with Fair Trade farmer cooperatives in Latin America with Fundación Runa. She also worked in the field of international trade policy in New York and with the United Nations and U.S. government in Washington, DC. Rachel has an MA in International Affairs with a concentration in Economic Development from George Washington University and a BA in International Economics & Commerce and Spanish Language & Literature from Lafayette College.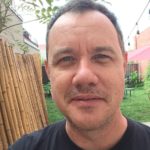 Sean Murray
2019-20 Mid Atlantic Leadership Team Member
Sean Murray teaches First Year Writing at St. John's University and has been a member of the Fair Trade Campaigns Mid-Atlantic Leadership team since 2014. His Fair Trade journey started in 2009, when he and his English Composition students participated in academic service-learning projects with HandCrafting Justice, a Fair Trade organization based in Queens, NY focusing on empowering women in developing nations.  Since then, Sean has been collaborating with other faculty, students, staff, administrators, and vendors to make Fair Trade an integral part of the university's mission.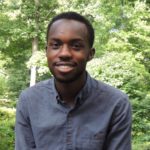 Justain Connor
2019-20 Mid-Atlantic Leadership Team Member
Justain Connor graduated from Binghamton University in spring 2019. While serving as an intern for a campus organization focused on food sustainability, he helped organize the Binghamton Fair Trade campaign. Between his work on the Binghamton campaign and his studies as an environmental studies and biology major, Justain has developed a desire to promote better consumerism. He believes that widespread adoption of Fair Trade practices are vital to creating a more sustainable world both socially and environmentally. 
Southwest Leadership Team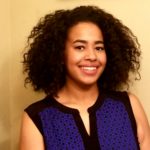 Alexis Lyken
2019-20 Southwest Regional Fellow
Alexis is a senior at the University of Nevada, Reno (UNR), where she's studying Environmental Science with a minor in Geological Technical Studies. She has a focus on sustainability and the issues of human trafficking in her community and globally. During her years in college she has been awarded two Community-Based Research awards that focus on sustainability initiatives and is continuing her second year as President of the Students to Abolish Sex Slavery club on campus. As club president, she has undertaken UNR's Fair Trade campaign. Her position enables her to bring awareness to the importance of Fair Trade and its connection to human rights, anti-trafficking advocacy, and sustainability. Alexis also served on Fair Trade Campaigns National Student Leadership Committee from 2018-19 and is eager to expand her involvement as a Southwest Regional Fellow.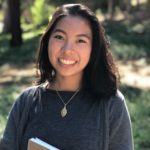 Kaila Moraga
2019-20 Southwest Regional Fellow
Kaila is a fourth year student from California Polytechnic University, Pomona, studying Environmental Biology with an emphasis on Ecology, Conservation and Biodiversity. Kaila serves as the Sustainability Technical Projects Assistant for Cal Poly's Facilities. Planning and Management, where she aims to engage students with sustainable initiatives through various educational workshops and collaboration events with campus organizations. Some projects include the Fair Trade Campaign on her campus, as well as collaborations with student organizations to obtain The Green Initiative Fund (TGIF), a $100,000 budget dedicated towards sustainability initiatives. Kaila is eager to expand her involvement with Fair Trade and provide individuals with resources and insights to help them feel empowered and motivated in their advocacy efforts.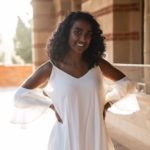 Kristen Soares
2019-20 Southwest Leadership Team Member
Kristen is a third year student at UCLA studying Environmental Science, with minors in Environmental Systems and Society as well as Public Affairs. She became involved with the Fair Trade Los Angeles Campaign in January 2019 as Ambassador, helping to make LA the largest Fair Trade Town in the country. She has a passion for environmental justice and helping the communities most affected by climate-related inequities, which is why she loves Fair Trade's focus on the intersection of sustainability and social justice. In her free time, you can find her singing for her a cappella group, hiking at home in Portland, and travelling as much as possible.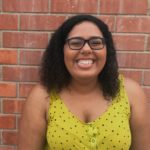 Jasmine French
2019-20 Southwest Leadership Team Member
Jasmine graduated from Vanguard University in May 2018 with a BA in Business Administration and minors in Religion, Sociology, and Women's Studies. She currently serves on the board of Fair Trade Los Angeles. Before coming to Fair Trade Campaigns, Jasmine was the president of Live2Free, an anti-human trafficking mobilization team, working toward educating community members on the issue of human trafficking, ethical consumerism, and Fair Trade. Jasmine comes to Fair Trade Campaigns with a background in research, community engagement and a passion for the Fair Trade movement. She loves to research, watch documentaries and educate her friends and family about the importance of Fair Trade. From this she recently launched a Fair Trade blog, The Little French Press, that highlights food and beverage products that are ethically sourced. Jasmine is excited to join the Southwest Regional team as a Fellow this year and put all that she has learned into action.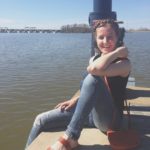 Clarissa Swain
2019-20 Southwest Leadership Team
Clarissa graduated from Utah State University in 2016 with a degree in Family & Consumer Sciences. She is currently manager of Global Village Gifts; Utah's only non-profit Fair Trade store, a role she has enjoyed since summer 2017. During the last year she has also served on the board for Sustainable Education, Economics, and Engineering (SeeeMe); a local non-profit working to build capacity in Mbale, Uganda through schools, access to clean water, and support for women-owned businesses. She is also the Founder and Board Chair of Fair Trade Logan, which began her involvement with Fair Trade Campaigns. Her love and passion for work in the Fair Trade world has grown so much over the years and she is thrilled to be involved with the Southwest Leadership Team as a new way to be involved and make an impact.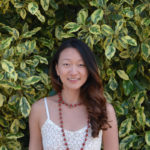 Elisha Chan
2019-20 Southwest Leadership Team Member
Elisha Chan is the new Executive Director of Fair Trade LA and the founder of Elisha C., an ethical brand on a mission to end poverty through job creation. She found her passion while traveling on many Haiti trips as a student at UCLA and started her social enterprise six months after she graduated. She currently works with many artisans and producers throughout Haiti, while doing philanthropy work in a small village called Fond Doux, Haiti. She has since established a Scholarship Program, sending underprivileged youth to school, from preschool to university. A passionate advocate of establishing long-term solutions to break the cycle of poverty.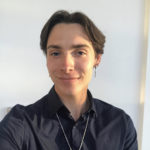 Jackson Schiefelbein
2019-20 Southwest Leadership Team
Jackson is a sophomore honors student at Arizona State University working towards  a double BA in Sustainability and Global Studies with a minor in Spanish and a certificate in Cross-Sector Leadership. He currently leads Sun Devils for Fair Trade, a student-led organization dedicated to educating the ASU community about Fair Trade practices and being empowered consumers. His journey with Fair Trade began after leading a walkout for gun control at his high school in Columbus, Ohio and founding State of Ohio Youth Activists (SOYA). He began his involvement with Fair Trade while volunteering at a local Fair Trade nonprofit. With hopes of working in international development, Jackson loves to travel and is planning to stud abroad in Spain in 2020. He is working with the UN Academic Impact program as a Millennium Fellow during the fall 2019 semester to support the development of a university-wide Ethical Procurement Campaign at ASU. In his free time, Jackson is an avid runner and biker and dreams of one day biking across the country, advocating for ethical consumption and production practices along the way.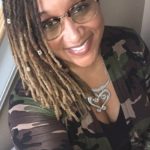 Jacita Keys
2019-20 Southwest Leadership Team Member
Jacita has worked for the County of Los Angeles for over 18 years and brings her experience working in the legal, civic & nonprofit sectors to Fair Trade Campaigns. Jacita's passion for Fair Trade grew through her studies, volunteering in the nonprofit sector and alongside her social service work. From being a Violence Prevention Specialist, for Peace Over Violence – a nonprofit based in Los Angeles that strives to eradicate interpersonal violence, to volunteering and being the Offsite Coordinator at Ten Thousands Villages in Pasadena. Jacita is also the Founder/Owner of Zaric Fair Trade, a shop that provides unique Fair Trade products that honor artisans and enrich lives. Jacita is dedicated to advocating for and providing services and support to under-served and disenfranchised individuals from all backgrounds. She is currently working towards a Bachelor of Science in Human Services with a emphasis in Youth/Family Services and Administration from Purdue University Global and will continue on to graduate school to pursue her Masters in Social Work. Jacita is excited to be a part of Fair Trade Campaigns serving as the Senior Community Organizer, for Fair Trade Pasadena and a member of the Southwest Leadership Team.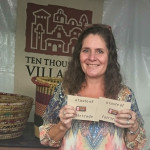 Teresa Baxter
2019-20 Southwest Leadership Team Member
In her 40s, Teresa Baxter returned to school and earned her A.A. degree in 2009 at Pasadena City College, with an emphasis on journalism and public relations. She then moved to New York City after being accepted to Columbia University to study political science and then transferred to State University of New York to complete her B.A., with a concentration on international relations, graduating in 2016. She has been involved with Fair Trade since 2006, when she began volunteering at Ten Thousand Villages Pasadena. When she moved to New York City, she became the publicity coordinator for HandCrafting Justice (from 2010 until 2014), a Fair Trade global non-profit, with a focus on the empowerment of women internationally. She also volunteered at Ten Thousand Villages in Alexandria for one year, while serving on the steering committee that earned Alexandria, VA, Fair Trade Town status in 2014. Happy to be back in Southern California, Teresa is on the committee of the Long Beach Fair Trade Town campaign and is actively involved with Fair Trade LA.
Northeast Leadership Team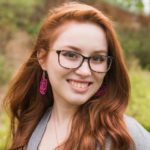 Isabel Geisler
2019-20 Northeast Regional Fellow
Currently a Sociology PhD student at Northeastern University, Isabel holds a B.A in Global Studies, minor in Spanish, and certificate in Geographic Information Systems from the University of Maryland, Baltimore County (UMBC). She has conducted field research on the impact of gender equity policies in Honduran fair trade coffee cooperatives (2016) as well as an analysis of carceral feminist narratives in the Mexican movement against feminicidio (2018). Isabel has a great interest in sharing her passion for ethical labor and production and is excited to join the Fair Trade Campaigns team as a 2019-20 Fellow.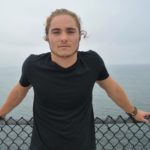 Arthur Elbthal
2019-20 Northeast Regional Fellow
Arthur Elbthal joins Fair Trade Campaigns as a recent graduate from Assumption College with a BA in Marketing who has adjusted his focus towards the conscious consumerism movement. This included leading a team on his campus in Massachusetts as Vice President of the Social Justice Ambassadors and subsequently as the Fair Trade Campaign Coordinator. In this Campaign Coordinator role, he organized events and collaborated with Fair Trade companies in an effort to grow Fair Trade at his college. Now as part of the 2019-20 Fellowship, he is eager to expand his horizons and look to the Northeast region for exciting Fair Trade opportunities!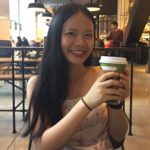 Amy Liang
2019-20 Northeast Leadership Team Member
Amy Liang is joining the Fair Trade Campaigns team as a junior at Binghamton University. She is currently studying Environmental Policy and Philosophy, Politics, and Law. Working with a myriad of different organizations on campus, such as NYPIRG and BU Food Sustainability (BUFS), she has helped organize events to promote public education and activism on environmental issues, especially those that affect her community. While her interests lie in environmental justice, she is also very passionate in music and art. As an incoming member of the Leadership Team, she aims to gain the necessary resources to build a network of support and create a lasting impact!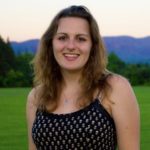 Mikayla Humiston
2019-20 Northeast Leadership Team Member
Mikayla is a senior at the University of Vermont (UVM) where she majors in both Food Systems and Public Communication. She is a member of the Human Trafficking Activism and Awareness Club (HTAAC) and the Real Food Challenge Working Group on campus, simultaneously combating exploitative production practices and working towards a healthy campus food system. Her involvement with Fair Trade Campaigns stems from the work she's done with HTAAC. She has been working to get UVM's Fair Trade resolution passed for the last few years and hopes to finally achieve designation before graduation in May 2020. Mikayla hopes that she can involve and educate people across various backgrounds and inspire them to become more active members of their local and global food systems. 
Morgan Parr
2019-20 Northeast Leadership Team Member
Morgan Parr is a recent graduate of Rollins College with dual majors in Environmental Studies and Critical Media and Cultural Studies. Having spent the past four years in Florida, Morgan has now returned to her native state of Maine, where she serves as a Northeast Fair Trade Campaigns Fellow. While at Rollins College she served as a Student Sustainability Coordinator, focusing on redesigning the on-campus Recycling Program, as well as helping to initiate a plastic bag ban on campus. In addition, Morgan also served as the work study for the Department of Environmental Studies, where she worked hand-in-hand with Ann Francis planning Fair Trade events on campus. Through this campus involvement and her education, Morgan has developed a passion for Fair Trade and sustainability, and hopes to use this passion to educate her local communities.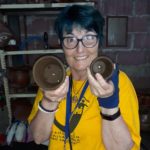 Susan Domey-Allen
2019-20 Northeast Leadership Team Member
I grew up in rural Vermont in the town of Cabot. My parents had 5 children and we all lived 1/4 mile down the road from my grandparents small dairy farm. I learned how to farm, milk cows, belonged to the 4-H Dairy Club, and helped out with a huge garden. My Dad worked for the local creamery in town. The milk from the farm went to the creamery. Cabot is known for its dairy industry with Cabot Farmers' Cooperative Creamery (that was its original name when it was owned by the farmers). I watched the creamery change over the years and the toll it took on the community. After college I moved away from Vermont and I believe I could see the decline more as an outsider than those living there because they adapted to the changes. As the Cooperative Creamery started to convert into a large Agri business the farmers in the community declined. I grew up learning how to sew, cook and do for others especially through our church and school community. These values have traveled with me wherever I have called home. While raising our two boys my husband and I got involved in their interests within the local community of Pembroke, Massachusetts. Now that they are young adults and on their own I am back pursuing my own interests in full swing: climate change, green initiative, advocating for Equal Exchange and their projects. I continue to fill my spiritual and global bucket by establishing a growing fair trade presence through the United Church of Christ Norwell Fairly Traded Initiative  (Fair Trade Campaigns designated 2019) and partnering with ASAPROSAR (Association for Rural Health), a non-governmental organization in Santa Ana, El Salvador. My current project is working to launch an e-commerce website that will be a platform for selling artisans' products from El Salvador to promote and establish economic justice.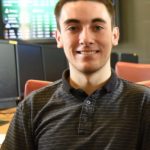 Travis Brodbeck
2019-20 Northeast Leadership Team Member
Travis Brodbeck came to Fair Trade Campaigns as a National Steering Committee member and member of the National Student Leadership Committee during his sophomore year at Siena College in 2014. He is currently a graduate student studying accounting at Siena College where he previously served as co-organizer of Fair Trade Siena since his first year. In addition, he helped organize Fair Trade Colonie and Albany campaigns. He studied abroad in Berlin during his junior year where the abundance of Fair Trade products and awareness furthered his commitment to advocacy with Fair Trade Campaigns.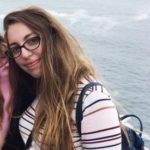 Zoe Caron
2019-20 Northeast Leadership Team Member
Zoe Caron is in her senior year at Champlain College and will graduate in the spring with a degree in Environmental Policy. She has worked under Champlain's Center for Service and Sustainability, where she helps to educate students on environmental issues and encourage them to initiate change. As captain of the Eco-Reps, she's also organized and led campaigns on topics such as conflict minerals, local food, waste management and Fair Trade. Living in Burlington, she's found inspiration from the community, which shows a continued passion for promoting sustainability. Zoe hopes that she can bring Fair Trade to a greater audience, and help consumers to understand that the choices they make have considerable impacts.