GIVEAWAY – Dsenyo Fair Trade Gifts
Dsenyo offers handcrafted bags and accessories that celebrate African and Brazilian textile design.  Scroll down to enter in our giveaway!

The Company's Roots

After living and working in Malawi, artist Marissa Perry Saints founded Dsenyo in an effort to create opportunity for hard-working artisans in Africa and Brazil. Dsenyo offers handcrafted bags and accessories that celebrate African and Brazilian textile design. They follow Fair Trade principles working to create maximum benefit for the artisans and communities with which they partner.
Dsenyo is a social enterprise. They believe business is a powerful way to address social and economic problems. Countless challenges confront creative and industrious people in Africa and in Brazil as they try to build their small businesses, practice their craft and support their families.
Their Commitment to Changing the World
Dsenyo is a proud member of the Fair Trade Federation.
All Dsenyo accessories are handcrafted in Malawi and Brazil. They work with several sewing cooperatives and are expanding production in Africa. Dsenyo pays a fair wage, develops long-term relationships with producers, and provides much needed employment for women and artisans.
Take Part in Changing the World – Host a Fair Trade Market!
Churches, synagogues, community groups, schools and other organizations can be active participants in the Fair Trade movement by hosting an Alternative Gift Market or Fair Trade Market.  By sponsoring an event you are helping provide sustainable livelihoods for women and families in Africa, providing them with a source of hope and a way to step out of the cycle of poverty.
Here are the details: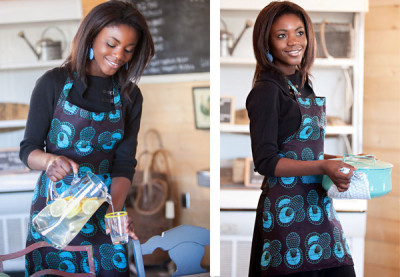 Dsenyo ships a selection of our handmade items and ships to you a few days before your event (we will focuson smaller gift items under $50). Our sales goal for each event is at least $600.
Dsenyo will provide promotional materials and will help promote your event by posting it on our website (www.dsenyo.com/events), Facebook and Twitter.
You return the sale proceeds and unsold merchandise within 7 days after your event (please write a check to Dsenyo, do not send cash).
You may keep up to 20% of the income from your sale to benefit your organization.
Dsenyo pays all shipping costs. We ship via FedEx Ground.
What Does the Fox Say?
We wish we knew what the fox says, so in our quest to find out we partnered with women from the Mwayiwathu Group to make a little fox friend for us to help us find out. We hope that we can get a little hint about what the fox might say in the singing that you can hear in the link below.
ENTER THE GIVEAWAY HERE
Special Promo Code for the Perfect Holiday Gift!
#FairTuesday (http://www.globalgoodspartners.org/index.cfm/fairtuesday) promo code: 30% OFF! Use code: 30OFFFAIRTUESDAY (Valid 11/28 – 12/4)
Holiday Promo: 15% OFF! Use code: #FAIRTUESDAY (Valid 11/11 – 12/20)