Fair Trade Congregations Launch in US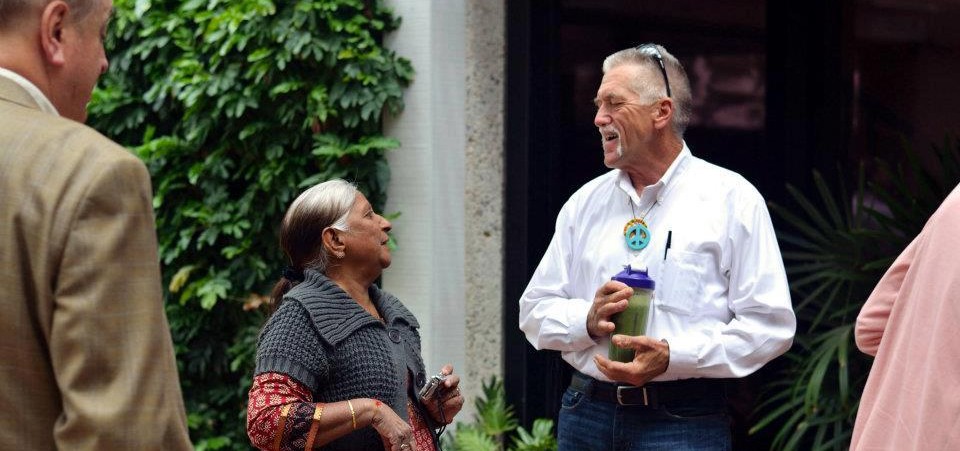 The U.S. Follows Lead of United Kingdom
Fair Trade Campaigns is proud to announce its new national initiative called Fair Trade Congregations aimed to engage communities of faith in issues of global poverty.  With a growing movement in the U.S., and following the lead of over 7,300 Fair Trade Congregations in the United Kingdom, Fair Trade Congregations empower clergy, congregants and youth to drive demand for Fair Trade products in institutional purchasing.
Fair Trade is an economic system that ensures consumers the products they buy were grown, harvested, crafted and traded in ways that improve lives and protect the environment. Fair Trade Campaigns officially recognizes congregations in the U.S. committed to educating congregants about Fair Trade through connections to scripture, events and by sourcing Fair Trade products, like coffee, tea and bananas in services, offices and other outlets.
14 Fair Trade Congregation Campaigns Launch with Program
There are now over 200 active Fair Trade Campaigns across the country in towns, colleges and universities, schools, as well as 14 congregations that participated in the pilot phase of the Fair Trade Congregations program. Those congregations include: Our Lady of Assumption in Claremont, CA; Beth Shalom in Teaneck, NJ; Lakewood United Methodist in Houston, TX; 2nd Congregational/1st Presbyterian in Rockford, IL; The Islamic Shura Council of Southern California in Orange County, CA; 1st Congregational Church of Christ in Mankato, MN; United Church of Christ in Prairie Village, KS; Holy Family Church in South Pasadena, CA; St. John's Episcopal Church in Mankato, MN; Congregation Emanu-El in San Francisco, CA; Pacific Unitarian in Palos Verdes, CA; St. Paul's Lutheran Church in Teaneck, NJ; and Ascension Lutheran in Thousand Oaks, CA. These congregations seek to leverage the tremendous impact that institutional purchasing in the U.S. can have on farmers, workers and artisans worldwide.
---
" Communities of faith have long been the champions of the Fair Trade movement. In fact the very origins of what is today Fair Trade has its roots in communities of faith. To be able to formally recognize the incredible commitments that they have made to international justice, and to launch a program with the potential to bring so many more into this work is extremely exciting. We are thrilled to announce this initiative with the support of so many congregations, and look forward to driving even more impact for farmers, workers and artisans with many more communities of faith around the country." – Billy Linstead Goldsmith, National Coordinator, Fair Trade Campaigns