Fair Trade Holiday Gift Guide
Tis' the season for Fair Trade! Use our holiday Gift Guide when you start shopping for gifts and discover some great brands that are already supporting Fair Trade products.
Click on the image of the Fair Trade Campaigns Holiday Gift Guide  so that you can follow links to all the products you see below!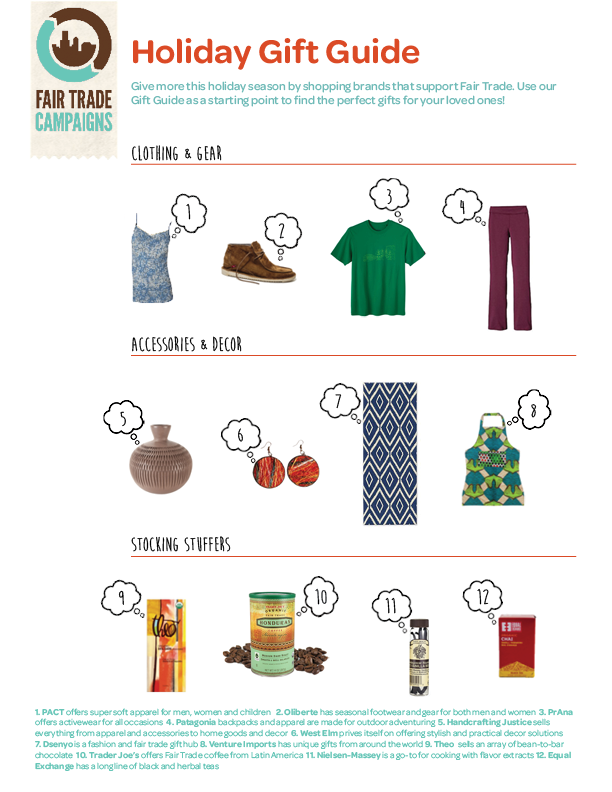 Check out these Gift Guides for more Fair Trade products available this holiday season!