Bring Fair Trade To Your Faith Community!
Did you know that your church, synagogue, mosque or other place of worship can be recognized as a leader in the Fair Trade movement?  Use Fair Trade products at your congregation and incorporate Fair Trade into social teachings – build solidarity among your fellow congregants!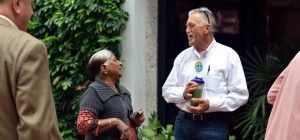 How it all Began . . .
The concept of Fair Trade Congregations began in 1992, when a group in Garstang, UK, the Garstang Oxfam Group, began campaigning for Fair Trade. The group was having little luck in getting local cafes and restaurants to use Fair Trade products, so they began to look to congregations.  The thought was that if they couldn't get churches with their dedication to social justice to use Fair Trade products, what hope was there for the general public?
Garstang OxFam Group contacted the six congregations in their community at that time and gave them Fair Trade coffee to use at their events. Three of the six agreed and began using the coffee.  This effort spurred a swell of support from the local merchants as community members began demanding Fair Trade products in retail locations. This helped build momentum for Fair Trade and in 2000 Garstang, UK became first Fair Trade Town in the world with over 90% of retail locations, schools and congregations using or selling Fair Trade products.
When Did the US get involved?
Fair Trade demands soon poured over into the US, and in 2007 Media, PA declared as the first Fair Trade Town in America.  While congregations were integral to the growth of the Fair Trade Movement it wasn't until 2014 that the Fair Trade Congregations campaign was formalized in the US.
Today, there are now more than 7,000 Fair Trade Congregations in the UK. In the US, there are now 9 declared congregations, with 14 more in progress. Fair Trade began with communities of faith, and their solidarity has been a leading contributor to the success of the grassroots movement. Bring Fair Trade to your congregation and align its purchases with the community's values.
Activate Your Congregation Today!
To become a Fair Trade Congregation in the US there are three goals to meet: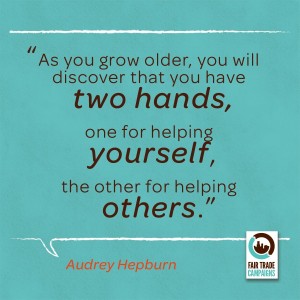 Incorporate Fair Trade into the social teachings of the congregation,
Replace goods purchased by the congregation with Fair Trade products where and when they are available, and
Incorporate Fair Trade products into any pre-existing events.
Assemble your community – take part in the Fair Trade Movement!