Meet the newest member of the Fair Trade Campaigns team!
Hi everyone!
I'm Kylie, the new National Organizer for Fair Trade Colleges & Universities (FTCU) with Fair Trade Campaigns. I couldn't be more excited to step into this new role!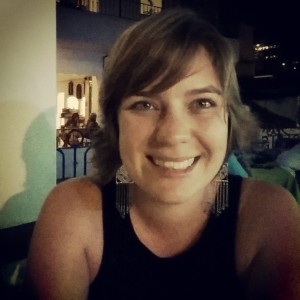 My passion for social, economic and environmental justice first arose in high school, when I spent five years living in Chiang Mai, Thailand. My interests evolved through my undergraduate education and work experience. I graduated from UC Santa Cruz in 2010 with a BA in Community Studies & Politics. Since then, I've worked with non-profit organizations like Global Exchange and, most recently, Sierra Club. When I worked at Global Exchange in San Francisco, CA from 2011-13, I led a campaign to raise awareness around Fair Trade Chocolate during Halloween and I also worked in a Fair Trade store. It was during this time that I built my understanding of Fair Trade and became aware of the positive impacts that Fair Trade has on farmers and artisans around the world.
I've always enjoyed organizing and I'm looking forward to collaborating with student organizers, faculty and food service providers on campuses across the country to grow the Fair Trade movement! In my free time, I enjoy being outdoors, hiking, traveling and practicing my Spanish.
Please don't hesitate to reach out to me with questions or just to say hello!
Cheers,
Kylie
National Organizer, Fair Trade Colleges & Universities
Email: knealis@fairtradeusa.org
Direct line: 510-844-1403