Meet Our Newest Team Member!
Introducing Suzi, our new National Organizer for Fair Trade Communities!
Hello!
Let me take a moment to introduce myself – my name is Suzi Hiza and I've just joined the small but mighty Fair Trade Campaigns staff as the new National Organizer for Fair Trade Communities. I'm thrilled to be here and look forward to connecting with you, hearing your stories, and working together to expand the Fair Trade network in the US.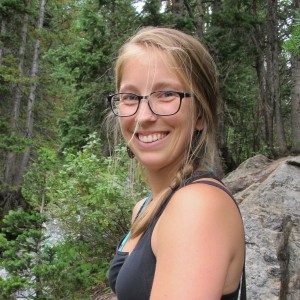 I'm coming to Fair Trade from the World Affairs Council in San Francisco, where I planned and oversaw events focused on international affairs. I also directed my energies toward outreach to local organizations, building relationships with high schools, universities, the consular corps, and NGOs to increase awareness of and support for World Affairs programming. I'm excited to bring this outreach and organizing experience to Fair Trade Campaigns and can't wait to make new connections with current and future Fair Trade Towns, Schools, and Congregations.
My passion for Fair Trade grows out of a commitment to environmental sustainability and human rights. By supporting farmers, workers, and other producers, I believe Fair Trade not only empowers individuals but also supports the lands and resources necessary for their work. I grew up on an orchard in New Hampshire, picking peaches and apples for sale at local farmers markets. This upbringing instilled a deep appreciation for locally grown food, and I continue to frequent my local farmers markets here in the Bay Area. Coming from New England, I am constantly (pleasantly) surprised by the length of the growing seasons and the availability of strawberries in November.
This commitment to local produce extends naturally into a commitment to conscious purchasing whenever possible. Whether I'm buying a handmade gift or Fair Trade coffee, I feel a deep satisfaction in knowing the person touching that product on the other end is being treated and paid fairly for their work.
Let's see, what else might you like to know? I'm an alumna of Phillips Exeter Academy, Georgetown University, and School Year Abroad (Italy '05). I'm a certified yoga instructor, an enthusiastic baker, and an amateur seamstress. I love to travel and explore new places, both here in the Bay Area (suggestions for dog friendly local hikes are welcome!) and around the world.
And now I'll turn it over to you! Drop me a line in the comments or via email. Send me your questions, comments, stories, or your favorite joke or riddle – I'd love to hear from you.
Cheers,
Suzi
National Organizer, Fair Trade Communities
Email: shiza@fairtradeusa.org
Direct Line: 510-844-1656