Introducing our Summer Intern!
Hi everyone!
I'm Alex, the new Digital Communications & Community Outreach Intern with Fair Trade Campaigns. I am beyond thankful for this opportunity and cannot wait to see what the summer has in store!
Even at a young age, issues pertaining to social justice were always on my mind. With my mom being Diversity Director of our city, I grew up not only knowing the importance of human rights, but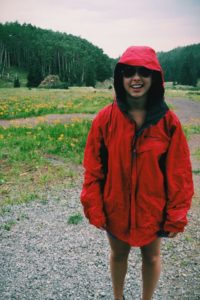 how more often than not these rights are only offered to some, not all. This inequity and my strive for justice were what ultimately pushed me to pursue a career in law. With this being said, when I encountered the open internship position with Fair Trade Campaigns, I immediately knew I had to apply. The chance to work and motivate others to promote Fair Trade and its many benefits is an experience that I know will not only be life-changing for myself, but for farmers and working families all over the world. While I have experience in marketing and communications due to my involvement on the Executive Team for SMC Meditation Club, I have never performed such work for a nonprofit, thus I am eager to begin!
I look forward to collaborating with passionate, like-minded individuals and expanding my knowledge of Fair Trade and its impact on both the environment and the lives of others. In my free time, I enjoy reading, spending time outdoors, and traveling to places I've never been.
Please reach out to me with any questions or even just to say hello!
Best,
Alex
Digital Communications & Community Outreach Intern, Fair Trade Campaigns
Email: aniebling@fairtradeusa.org
Phone: 480-862-9287