You're Invited! 2016 Regional Conferences
Join us in September for our FIRST EVER Regional Conferences
The United States is a vast country – we're talking about tens of thousands of cities and towns, thousands of colleges and schools, and hundreds of thousands of congregations. Which means that, here at Fair Trade Campaigns, we have our work cut out for us.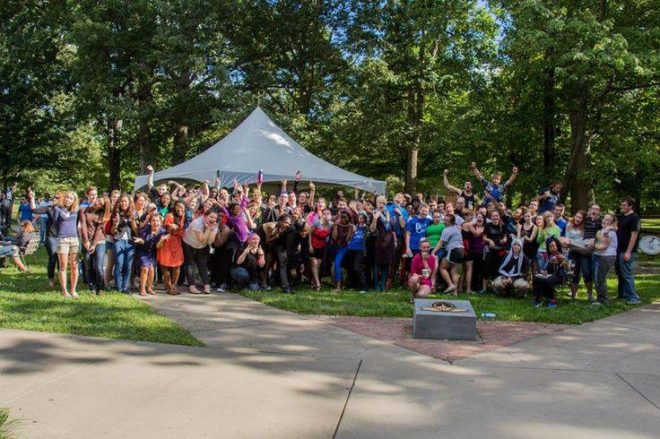 Instead of feeling daunted by these numbers, we look at them and see incredible potential for growth in the Fair Trade movement. This outlook is only possible because we know our network of advocates and organizers reaches into every corner of the country. You all do amazing work bringing Fair Trade into your communities – we couldn't do it without you!
So let's get together to celebrate this potential and make new connections! This fall, we're organizing three regional conferences to bring together Fair Trade champions in New England, the Mid Atlantic, and Southern California. Join us for workshops, seminars, and networking, to gain a deeper understanding of the Fair Trade movement, learn from fellow organizers, and swap stories over a cup of Fair Trade coffee.
You've got questions, we've got answers!
Let me check my calendar. When and where are these events happening?
Southern California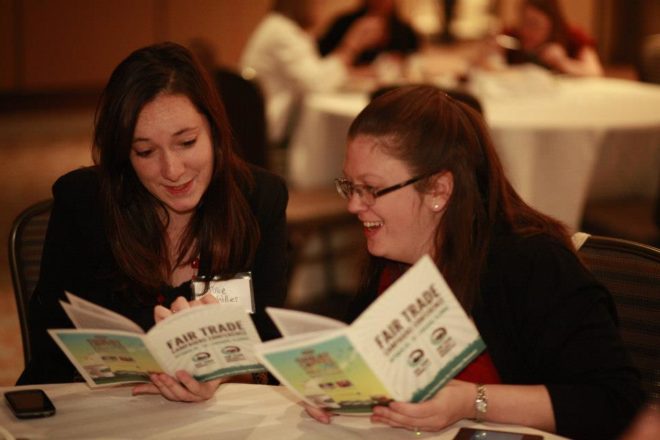 Saturday, September 10
Loyola Marymount University
Los Angeles, CA
New England
Saturday, September 17
Eastern Nazarene College
Quincy, MA
Mid-Atlantic
Saturday, September 24
Benjamin's Desk – Rittenhouse Square
Philadelphia, PA
I'm not in one of your regions. Can I come?
We wish we could come visit each and every one of you, but unless we find a way to teleport or time travel between now and the fall we sadly won't be able to. So we would love to have you come to us!
The conferences are open to any and all who would like to attend – the more the merrier! If you're an organizer who isn't in one of our three regions, pick a city that works for you and come join us.
What can I expect at the conference?
Each day long conference will provide opportunities to connect with fellow organizers, discover local Fair Trade brands, and explore tactics for deepening your engagement with and commitment to the Fair Trade movement. Learn tips and tricks to strengthen your campaign, including best practices for social media, events and fundraisers, effective collaboration, and more.
Bring your wisdom, your curiosity, and your business cards for a day full of discussion, workshops, networking, and Fair Trade goodies!
Count me in! How do I sign up?
Registration is now open! Reserve your spot today: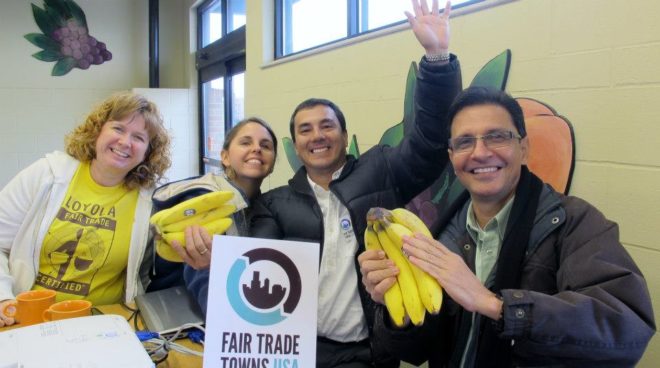 Southern California Regional Conference
Register here | Check out the Agenda
New England Regional Conference
Register here | Check out the Agenda
Mid Atlantic Regional Conference
Register here | Check out the Agenda
Sign up for your region's email list – Southern California here, New England here, and Mid Atlantic here – to receive updates about conference speakers, agendas, and more.
Thank You to Our Sponsors!
Huge thanks for the following sponsors for their generous support of these events.
Questions? Contact Suzi at suzi@fairtradecampaigns.org