A Fair Trade Start to the School Year
As summer comes to a close, marking the end of internships, adventures, and lazy days spent at the pool, returning to classrooms can be tough. Lucky for you, we have a few great Fair Trade ideas to get you excited about the new school year.
Back to School Basics
Education is a privilege that not everyone has access to. In many parts of the world, economic barriers prevent children from attending school, particularly young girls. Did you know that you can help support children's education through the choices you make in the grocery store?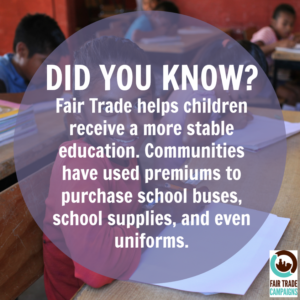 By purchasing Fair Trade food products for your or your child's lunch box this year, you're supporting equal wages and fair treatment for workers. Our friends at Fair Trade USA shared some ideas for delicious and nutritious back to school lunches that support farmers and their families. Now when you open your lunchbox at school, know that you're not only fueling your own education, but also helping give kids in more than 80 countries the opportunity to learn.
Not packing a lunch these days? How about adding some Fair Trade staples to your wardrobe? Next time you're picking up school supplies at Target, check the apparel aisles for PACT | ORGANIC, a Fair Trade clothing brand that makes shirts, socks, and other wardrobe basics. As you head back to school this year, you can be a conscious consumer both inside and out!
Fair Trade Essay Contest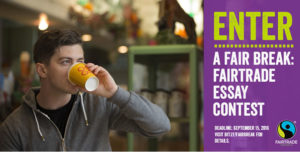 Did you spend your summer at the library, or with your nose stuck in a good book? Why not start your own writing career this fall by participating in Fairtrade America's essay contest!
Draw inspiration from your favorite Fair Trade products to write about fairness and why Fair Trade is important to you. Prizes include a Fair Trade gift basket, having your essay published on the Fairtrade America blog, and a Fair Trade party at your school!
Sharpen those pencils – essays are due September 15.
Let's Celebrate! Fair Trade Events
Still not excited about going back to school? How about hosting a Fair Trade event! From a fashion show to a pop-up fair, we have a ton of ideas that will educate your fellow classmates in fun and creative ways!
Imagine how much fun you and your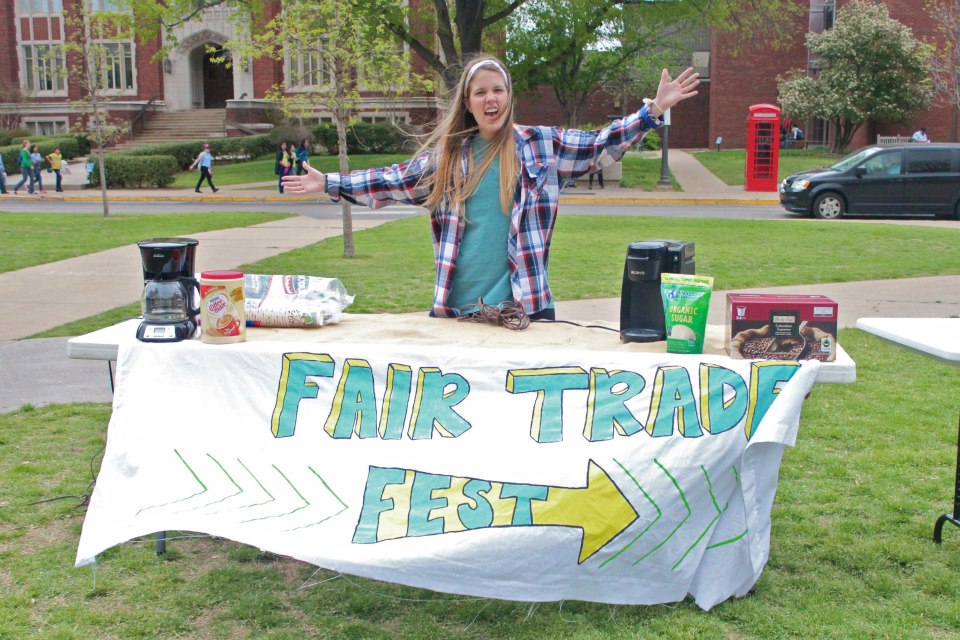 classmates will have tasting Fair Trade chocolate and coffee, or strutting down the runway in Fair Trade clothing. In addition to your satisfied sweet tooth and happy classmates, you'll be promoting vendors that are certified Fair Trade and helping to ensure fair work standards for the farmers and artisans behind these products. Bring important social justice education to your school this fall and see how excited your classmates will be after exploring all that Fair Trade has to offer!
Do you already have Fair Trade events planned for the fall? Let us know by registering your event on our website!
– – – – – – – – – – – – – – – – – – – – – – – – – – – – – – – – – – – – – – – – – – –
Looking for more ideas and information? Check out the resources below:

Good luck with the new school year, Fair Traders! Thank you for all that you do to bring Fair Trade onto your campuses and into your classrooms.