How to Protect Forests and Support Farmers this Earth Day
This Earth Day, discover the potential of Fair Trade, small-scale farmers and agroforestry to regreen the earth, tackle climate change and create a fair and equitable food system.
Agroforestry: A Solution for the Earth and Farmers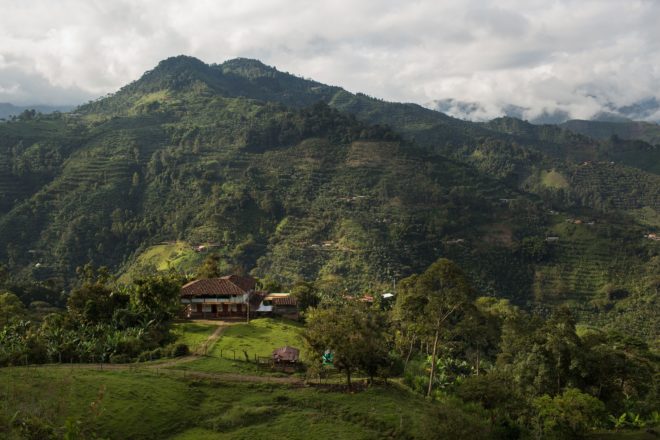 Around the world, farmers clear trees in order to expand their fields and increase production. This deforestation for agricultural expansion causes 15-18 percent of global greenhouse gas emissions. Agroforestry presents a solution that benefits both farmers and the planet. By working with and within the existing ecosystem, this ecologically-based, natural resource management approach promotes the integration of diverse food, fodder, timber and shade trees in agricultural landscapes.
Dynamic agroforestry systems store vast amounts of carbon (comparable amounts to those of forest restoration) and nurture biodiversity, while enabling farmers to leave the bulk of their land in agricultural production, promoting food security. Farmers gain income and resilience from multiple crops growing on unique timelines.
Fair Trade small-scale farmer organizations and cooperatives provide one pathway for communities to organize to effectively implement agroforestry and become more economically resilient by selling directly to customers and negotiating fair prices.
Fair Trade, Farmers, and Reforestation
For farming communities, environmental protection goes hand in hand with ensuring sustainable livelihoods. Fair Trade provides access to trainings on sustainable production methods, which can in turn increase yields, improve the quality of the crops, and ultimately lead to increased incomes.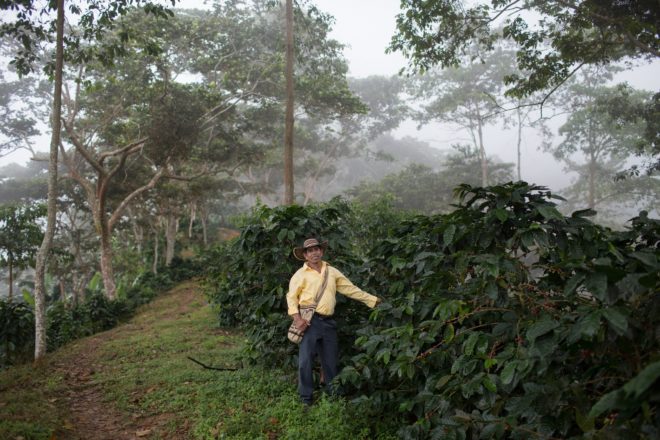 Fair Trade standards prohibit certain hazardous chemicals, and require safe storage, handling and use of pesticides and other potentially harmful chemicals. The standards also require efficient water use, protection of waterways and ecosystems, and measures to preserve natural forest and prevent soil erosion.
In addition to the protections provided by the standards, Fair Trade also supports community development through the Fair Trade premium. The Fair Trade committee conducts a needs assessment to determine how to spend the premium, and all farmers or workers are included in the final vote on what project to pursue. Many communities vote to invest the funds in projects that support environmental sustainability, from organic conversion to water conservation and reforestation.
COOCAFÉ, a Fair Trade certified coffee producer in Costa Rica, has made significant commitments to supporting education and environmental initiatives. The cooperative has invested Fair Trade premium funds in planting new coffee trees, implementing shade grown production, and significant reforestation efforts. Their initiatives have helped reforest over 10,000 acres of land on coffee farms across the country.  
Learn more about Fair Trade's environmental impact in this 101 guide.
Stand With Small-Scale Farmers
There are 500 million small family farms in the world. They are responsible for producing more than 75 percent of most foods and more than 80 percent of essential nutrients in the developing world, on just one-quarter of earth's farmland. The efforts of small-scale farmers benefit us all. Farmers are innovators, often employing traditional organic techniques that protect the environment, such as agroforestry.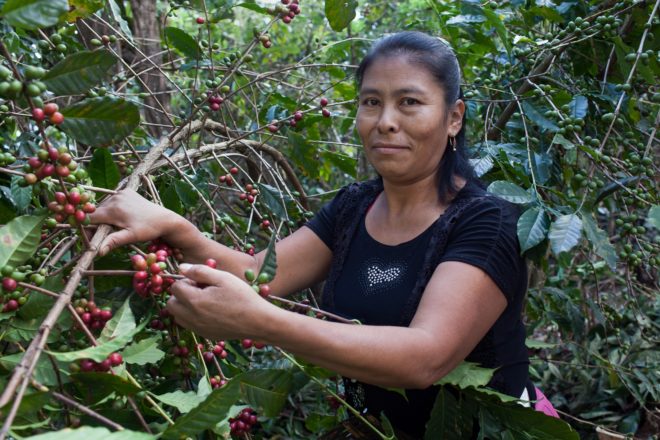 Around the world, small-scale farmers are standing together, but in order to create an economy that's fair for all using agricultural systems that steward planet earth, they need us to stand with them. Farmers need support and investment to transition to a resilient, regenerative future. That's where you come in.
You can directly contribute to the efforts of small-scale farmers to address climate change in their communities through Grow Ahead, an online crowdfunding platform that supports climate resiliency efforts in partnership with farmers organizations and cooperatives. Grow Ahead has teamed up with Fair Trade Peruvian Cooperativa Norandino to support families affected by La Roya blight through a farmer-driven agroforestry program that will revitalize coffee production and support the conservation and reforestation of the local ecosystem.
Funding this campaign will support the cooperative and its members plant 204,000 trees and create three community associations to monitor ecosystem health and to support with education and capacity-building around conservation and fair carbon certification.
Take Action
1. Choose Fair Trade coffee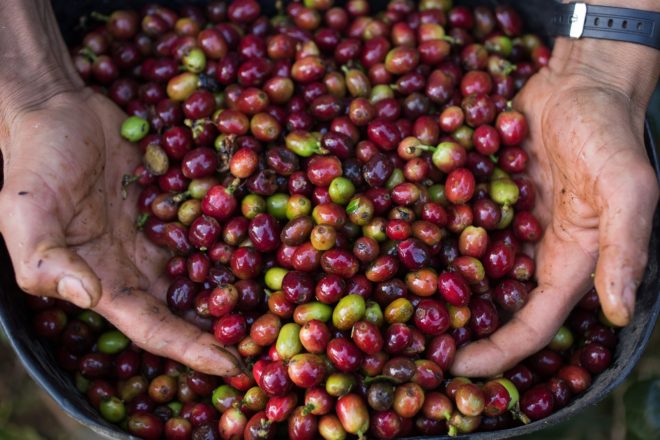 Already drinking Fair Trade coffee? Try making the switch somewhere else! There are hundreds of Fair Trade products on the market, from coffee and tea to apparel and even shampoo. With every purchase of a Fair Trade product, you're voting with your dollar to protect people and planet.  
2. Make a Donation
Support climate resiliency and revitalize livelihoods. Donate to support Cooperativa Norandino. Just $1 will buy one tree – and so many other benefits!
3. Help us spread the word!
Show your support on social media. Tag us in a photo of a recent Fair Trade purchase. Tell us about your donation to support reforestation efforts. Call on your community to support coffee farming communities by donating or purchasing.
Find Grow Ahead on Facebook, Twitter and Instagram.
Find Fair Trade Campaigns on Facebook, Twitter and Instagram.
---
This post was produced as a collaboration between Grow Ahead and Fair Trade Campaigns.
To learn more about Grow Ahead, please visit growahead.org.