Share the Love: Valentine's Day 2019
On February 14, many of us take time to show a little extra love to the special people in our lives. This year, we invite you to share the love with the farmers, workers and artisans behind your favorite Valentine's Day gifts.
Give Fair Trade flowers, chocolate and greeting cards (find discounts from our partners below!) or send a valentine directly to Fair Trade farmers and artisans. We have three easy ways for you to show your support and share the love this Valentine's Day.
1. Send Valentines to Farmers and Artisans
Wouldn't it be great if you could send a note of personal thanks and gratitude to Fair Trade farmers and artisans? Well now you can! We are partnering with three Fair Trade companies – Divine Chocolate, Quilling Card and Sense Ecuador – to send valentines to producers in Ghana, Vietnam and Ecuador.
How does it work? Send an individual valentine, or collect messages from family, friends, colleagues or classmates. Just follow these simple steps:
Print our valentine template (download here) or make your own custom cards.
Table or host an event. Plan an event, work with a group in your community already hosting one, or set up a table in a high traffic area. Our 101 guides on Fair Trade cocoa and flowers make great tabling materials!
Collect valentines. Ask folks to stop by and write down a message of support or thanks.
Send valentines back to us by February 28. We will then forward them on to the cooperatives and farms listed below.
Mail your valentines to:
Suzi Hiza | Fair Trade Campaigns | 1500 Broadway, Suite 400 | Oakland, CA 94612
We're collecting valentines in English and Spanish.
This is a great activity for a Spanish class at your school!
2. Give Fair Trade Gifts and Fundraise with Fair Trade
Whether you're giving your valentine a bunch of roses or sending love notes to family and friends, we've partnered with three amazing Fair Trade businesses to help you choose fair this Valentine's Day. We encourage you to use the discounts below to purchase items for a fundraiser at your school or in your community!
Divine Chocolate is the only Fair Trade chocolate company in the world that is co-owned by cocoa farmers. Over 85,000 members of the Farmer Co-operative in Ghana get a share in the profits, a say in the company and a voice in the global marketplace. Farmer members own 44% of the company, and with the extra income from the Fairtrade premium, farmers invest in their families, farms and communities. Every bar of Divine Chocolate funds projects which include women's literacy and leadership workshops, model farm programs, and community building.
Send valentines to members of the Farmer Co-operative in Ghana!
Use the code FAIRTRADEVALENTINE to get 10% off your order at DivineChocolate.com.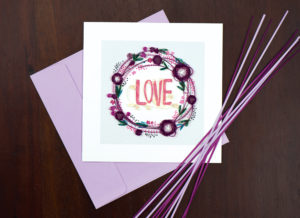 Quilling Card
As a certified member of the Fair Trade Federation, Quilling Card has assembled three workshops in Ho Chi Minh City, Vietnam where each design is meticulously handcrafted by one of the 300+ local artisans.
Send valentines to artisans in Vietnam!
Use the code FTC15 to get 15% off your order at QuillingCard.com.

Sense Ecuador is an experience destination for curated, premium products and gourmet foods from all regions of Ecuador. As a socially-focused and environmentally conscious shopping destination, all of their exclusive flowers, gourmet specialties and accessories are made by expert artisans and conscious farmers from our country. Sense Ecuador's suppliers meet the highest quality standards, respect organic and Fair Trade practices, and contribute to the sustainable development of Ecuador. Every purchase enriches the life of a small producer or artisan.
Send valentines to workers at the Hoja Verde flower farm in Ecuador!
Use the code FTBESTLOVE15 to get 15% off your order at SenseEcuador.com.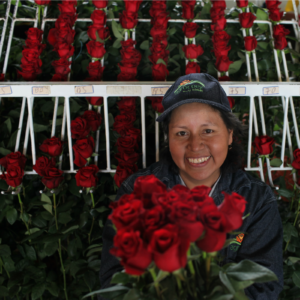 3. Send a Virtual Valentine
Show your support for farmers and artisans by sharing the love on social.
Post event photos, write a digital thank you or share how you use Fair Trade to share the love on Valentine's Day.
Don't forget to tag us @FTCampaigns so we can see what you're sharing.
FACEBOOK  |  TWITTER  |  INSTAGRAM
---
Many thanks to Divine Chocolate, Quilling Card and Sense Ecuador for their support and commitment to Fair Trade.
---
Join us to show your support of Fair Trade in person at our 2019 National Conference!
conference.fairtradecampaigns.org