5 Reasons to Attend the 2019 National Conference
On March 1, we'll welcome over 350 Fair Trade advocates and supporters to Chicago, representing businesses and NGOs, farms and cooperatives, Fair Trade campuses and communities, and more. We're still feeling the energy and inspiration from the 2018 National Conference, and we can't wait to bring this community back together to continue driving conscious consumerism and growing the Fair Trade movement.
While there are certainly many more reasons that we're looking forward to this event, here are the top five things we're excited about right now.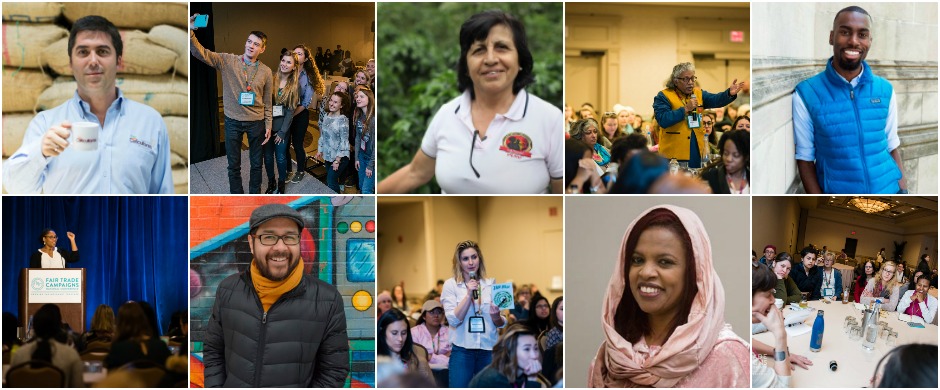 1. Meet Farmers, Workers and Organizers from Around the World
We're thrilled for the opportunity to learn from and connect with farmers, workers, organizers and other Fair Trade supporters who will share their firsthand experience of Fair Trade on the ground – both in the U.S. and abroad.
Please join us in welcoming Sagrario Angulo, a leader of the Quito Fair Trade Town campaign in Ecuador; Luis Miguel Garcia, general manager of the Anserma coffee cooperative in Colombia; Iris and Alex Madrigal of the Fair Trade Certified Covilli farm in Arizona; Jaime Tamayo, general manager of the Divemex produce farm in Mexico; Claude Toty, a member of Fair Trade USA's Field Staff in Côte d'Ivoire; and Isabel Uriarte, co-founder of Café Femenino and general manager of the CECANOR coffee cooperative in Peru.
SESSION HIGHLIGHTS: Learn from these speakers throughout the conference, including SDG 13 | Climate Action, Fair Trade and Gender Equality: Women in Coffee and Fair Trade 101: Impact.
2. Get Community Organizing Tips from the Pros
As advocates, we can always use more tools in our advocacy toolkits. We're excited to share learnings from seasoned community organizers.
Civil rights activist DeRay Mckesson will kick off the day on Sunday with a keynote address and a conversation with Fast Company's Elizabeth Segran. Midwest Academy trainer Jay Travis will share tips and tools to help you organize for social change. And throughout the conference, there will be opportunities to meet and learn from campus and community advocates.
SESSION HIGHLIGHTS: Hone your organizing skills in Fair Trade Advocacy Around the World, Organizing & Advocacy 101, Case Studies in Diverse and Inclusive Advocacy and Engaging Allies on Campus.
3. Spend the Weekend with Chicago Fair Trade
Did you know Chicago is the largest Fair Trade Town in the U.S.? After earning Fair Trade Town designation in 2011, Chicago Fair Trade then led the charge to make Chicago a Sweatshop-Free City in 2014. Get to know this powerhouse team of Fair Trade advocates and supporters as we spend three days together in the heart of their beautiful city.
SESSION HIGHLIGHT: Learn more about Chicago's Sweatshop-Free ordinance from Alderman Ameya Pawar in SDG 12 | Responsible Production & Consumption.
4. Grow Your Network at the Career Fair & Expo
Engage in informative conversations, browse Fair Trade products available for sale and explore this vibrant new space for learning and networking.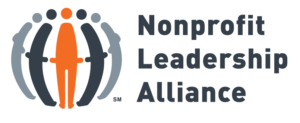 Developed in partnership with our friends at the Nonprofit Leadership Alliance, the Career Fair & Expo will also feature quick-fire presentations on valuable and relevant professional development topics: The Art of Interviewing and Unleashing the Power of LinkedIn.
5. Dive Deep on Issues that Matter – In Person and Online
After months of planning, we can't wait to see the conference agenda come to life, and welcome our audience into a dive deep on sustainability, social justice, grassroots advocacy and Fair Trade.
If you won't be there in person, we still want to share this amazing content with you! Recordings of the general sessions will be available after the conference, and we'll be sharing live updates all weekend. Follow us on Facebook, Twitter and Instagram and find all of our updates under #FTConf2019.