Fair Trade Finals Fall 2019
Fall 2019 Fair Trade Finals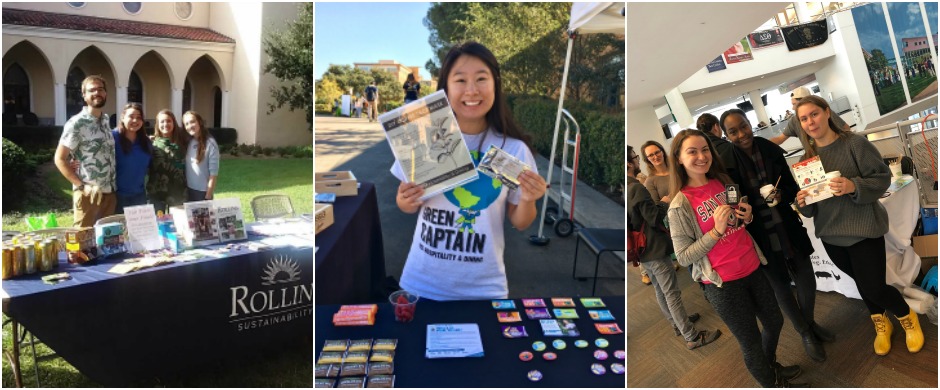 Always wanted to host a Fair Trade Event? Here's your chance to get free materials for a Fair Trade event this semester! 
Donations from a few generous Fair Trade partners make it possible for us to support campaigns hosting a Fair Trade study break or other event during Finals Week.
---
Participate with four easy steps:
Order your event kit: https://promote.fairtradecertified.org/ (*CLICK 'FAIR TRADE CAMPAIGNS' ON THE LEFT HAND SIDE OF THE PAGE*), please allow 5-7 business days for materials to arrive after ordering.
Host your event in November/December! (post about your event on social media and tag us @ftcampaigns)
Report-back about your event by filling out the Event Report Back Form by December 13.
Here's are the samples and materials available for order:
Plus, download and print our Fair Trade 101 Guides to handout at your event:
***NEW: quarter-size fact sheets available***
---
Not sure how to Fair Trade Your Finals? Here are a few ideas to help get the ball rolling.
1. Table with Fair Trade products

Give your classmates that extra boost as they head into or out of the library! Set up a table to sample Fair Trade products from your event kit and educate your classmates with fact sheets, stickers and other materials.
You can also create your own materials to highlight what you have accomplished this semester and are looking to achieve in the next. Use this as an opportunity to get the word out about your campaign and recruit new members.
See how Villanova University fueled up for finals in this one-pager, including how to prepare, advertise and execute an event.
2. Partner with Dining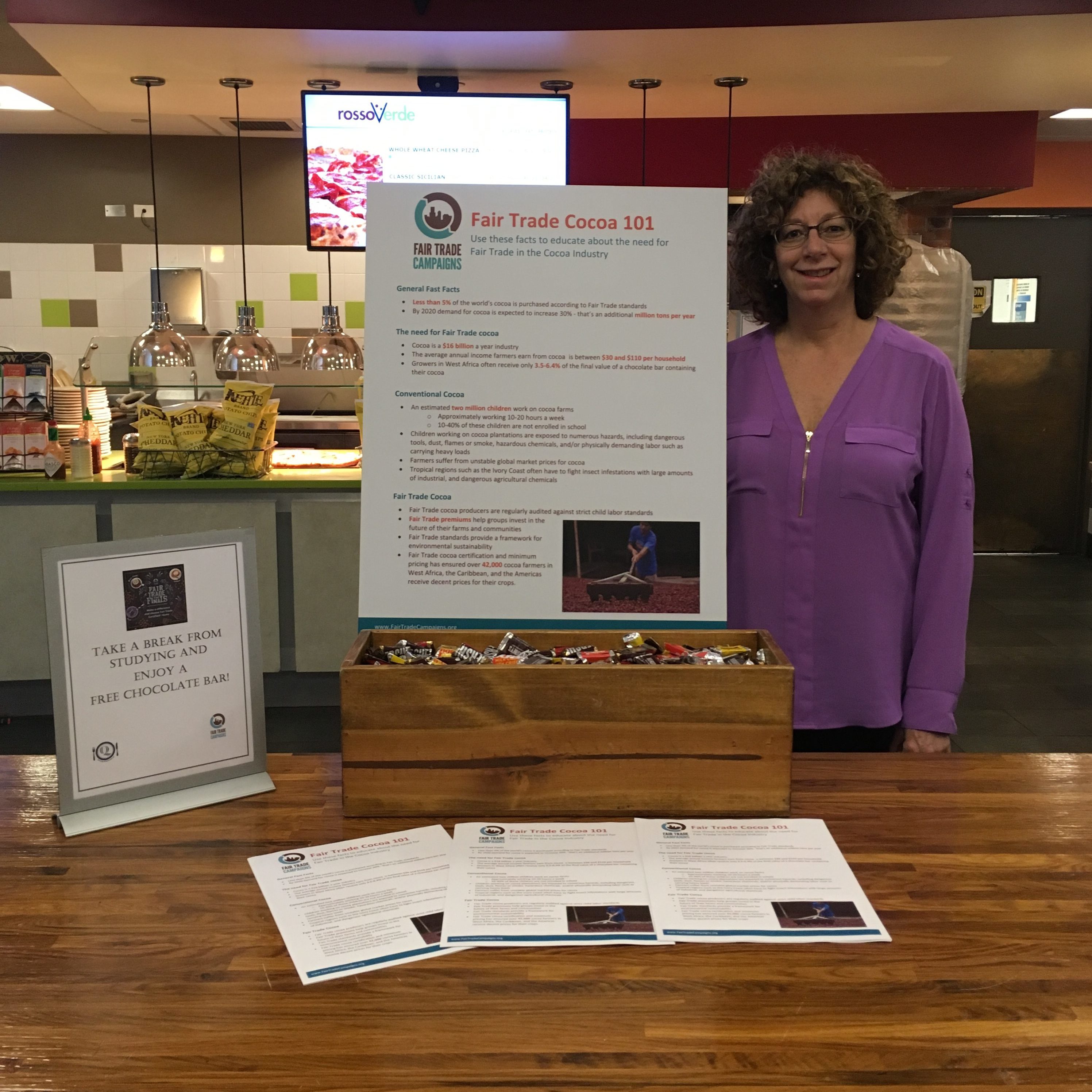 Team up with dining services to help reach a larger audience. Does your dining hall already organize study breaks, midnight breakfasts or other special events during finals week? Find out how you can add Fair Trade to those existing events, through signage, tabling or other activities.
If campus dining doesn't have any events planned, offer to organize something together or ask if they can support your tabling event by providing extra Fair Trade coffee and tea.
3. Partner with an Existing Event
In the lead up to finals week, numerous groups on campus will be hosting events to prepare students and staff. Gauge the landscape and offer to 'Fair Trade' another group's event!
Reach out to other clubs and departments to see if you can set up, sample and promote Fair Trade and availability on campus to a new audience. Don't forget to follow up afterwards and continue building the partnership!
4. Hold a Raffle
Use items from your event kit as prizes for a raffle. Holding a raffle at your event can help draw more attendees, and gives you an opportunity to collect emails or grow your group's social media following.
Never organized a raffle before? Check out this handy resource on how to run a successful raffle.  
---
Remember: Sign-up by Monday, November 11 on our Registration Form.
Space is limited, sign up early!
Event kits must be ordered on our website (link provided upon sign-up)
Please expect you kit to arrive at lease 5-7 business days after ordering, plan accordingly so your kit arrives on time for your event.
Questions? Drop us a line at admin@fairtradecampaigns.org.
---
Thank you to our program sponsors!