Farewells & Welcomes: Fair Trade Campaigns Fellows 2020/2021
The Fair Trade movement continues to grow across the U.S. and as we move through 2020, we are more grateful than ever for the strength of our regional networks. In light of COVID-19 and recent events, Fair Trade Campaigns has decided to restructure the regional networks into three new regions to promote further growth and accessibility for campaigners. In the new Eastern, Western, and Great Lakes networks, advocates bring together town, college and university, school, and congregation campaigns to learn from and collaborate with one another. None of this would be possible without the amazing work of our regional teams, led by our dedicated Fair Trade Campaigns Fellows!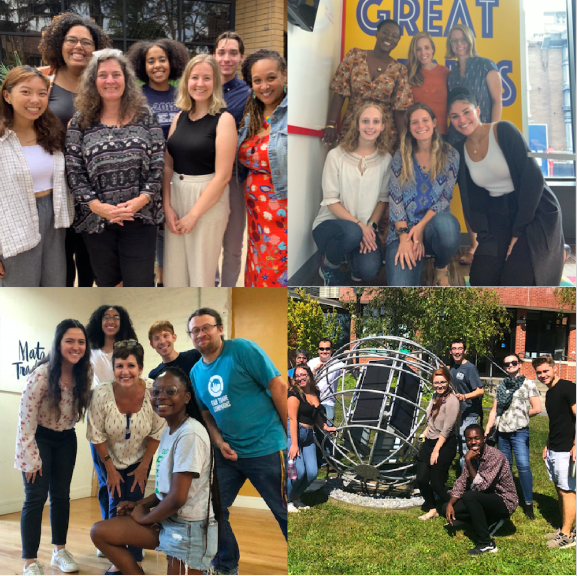 Our 2019-20 Fellows finished their term on October 1, passing the baton to their successors. It's a bittersweet transition – we're lucky to have amazing individuals on board for the year ahead, and while we'll miss those who are leaving we can't wait to see the great things they'll go on to do.
With the restructuring of the regional networks, we now have five fellows versus last years' eight. There are three fellows for each new regional network as well as a National Fellow in charge of all campaigns not yet within a specified region and a National Coordinating fellow focused on overseeing the other fellows and supporting digital communications. Join us in wishing our outgoing team the best in their next adventure, and welcoming the newest leaders of our Fair Trade regional networks!
---
Thank you and Farewell
Alexis Lyken, 2019-20 Southwest Regional Fellow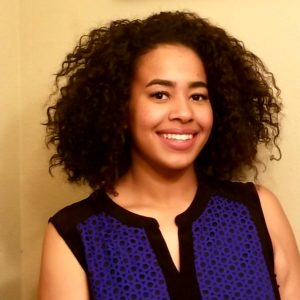 Alexis is a senior at the University of Nevada, Reno (UNR), where she's studying Environmental Science with a minor in Geological Technical Studies. She has a focus on sustainability and the issues of human trafficking in her community and globally. During her years in college she has been awarded two Community-Based Research awards that focus on sustainability initiatives and is continuing her second year as President of the Students to Abolish Sex Slavery club on campus. As club president, she has undertaken UNR's Fair Trade campaign. Her position enables her to bring awareness to the importance of Fair Trade and its connection to human rights, anti-trafficking advocacy, and sustainability. Alexis also served on Fair Trade Campaigns National Student Leadership Committee from 2018-19.
Kaila Moraga, 2019-20 Southwest Regional Fellow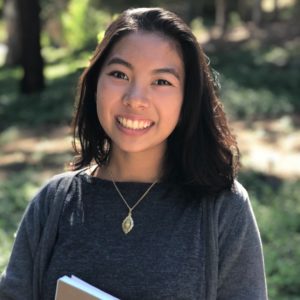 Being the 2019-2020 Southwest Regional Fellow with Alexis and working alongside the other Regional Fellows this year has been such an unforgettable opportunity and has surely strengthened my goal for building a more sustainable and just future. I'm so grateful for the Southwest Leadership Team for being such strong, influential, and passionate leaders for their community, and for all the Campaigners that I have worked and crossed paths with for initiating change, managing amazing events and sharing resources for everyone. Thank you for all the experiences, insights, and connections – I wish only the best for all the campaigns and I'm excited to move forward with you all!
Isabel Geisler, 2019-20 Northeast Regional Fellow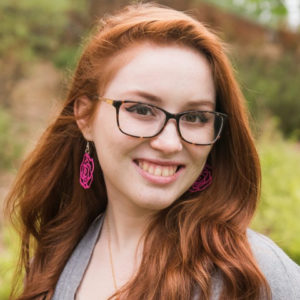 Currently a Sociology PhD student at Northeastern University, Isabel holds a B.A in Global Studies, minor in Spanish, and certificate in Geographic Information Systems from the University of Maryland, Baltimore County (UMBC). She has conducted field research on the impact of gender equity policies in Honduran fair trade coffee cooperatives (2016) as well as an analysis of carceral feminist narratives in the Mexican movement against feminicidio (2018). Isabel has a great interest in sharing her passion for ethical labor and production.
Arthur Elbthal, 2019-20 Northeast Regional Fellow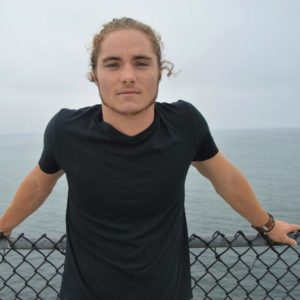 It's been enriching, challenging and inspiring working in the world of Fair Trade as the Northeast Regional Fellow this past year. Just from a professional standpoint, I was able to develop useful skills and tackle new problems. But from a more personal perspective, engaging in this work alongside other fellows and organizers has instilled in me deeper insights about this movement and more inspiration to fuel me moving forward. This experience has certainly helped me grow and make me a lifelong Fair Trade advocate! Thank you Fair Trade Campaigns and all the campaign organizers out there for making a lasting imprint on me and for driving this movement forward!
Isabel Hoyos 2019-20 Great Lakes Regional Fellow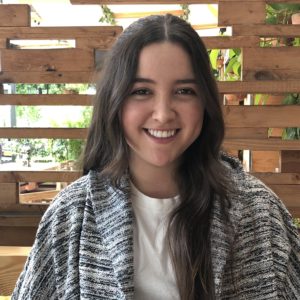 My position as a fellow for the Great Lakes region helped me grow as a person and as a young professional in so many ways. It allowed me to cultivate communication, organization, and creativity skills that will help me as I graduate and begin my professional career. It also connected me with incredible people and companies that live out their values every day, and really inspired me to know that I can pursue a job that allows me to live a purposeful life, seeking to have a positive impact on my community, society, and the planet. It was also so much fun! I'm truly grateful for this opportunity and look forward to continue engaging with Fair Trade Campaigns, as well as advocating for the movement in the future. Thank you, team!
Zachary Rochester, 2019-20 Great Lakes Regional Fellow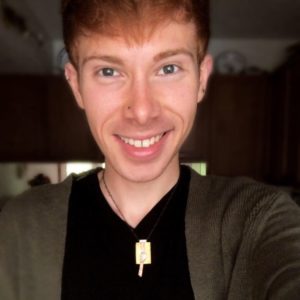 My fellowship and affiliation with Fair Trade Campaigns has had a very significant impact. Not only have I learned from this organization how to run a grassroots campaign, but I have grown professionally and personally and have developed and refined skills that I will use for the rest of my life. I was attracted to Fair Trade because it is a movement in which all of my passions intersect. I feel incredibly fortunate to have had the experience of working with an organization like Fair Trade Campaigns and look forward to my continued connection, for if there is anything I have learned, it is once you are in the Fair Trade community, you have a whole new family and support system. No joke!
Jovi Broadus, 2019-20 Mid Atlantic Regional Fellow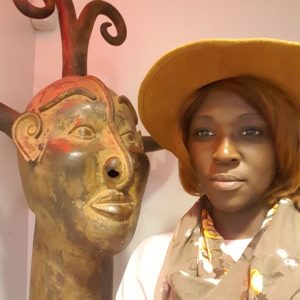 Born and raised in Brooklyn, NY, Jovi Broadus has over ten years' experience in fashion and lifestyle digital marketing. With degrees from The Fashion Institute in International Trade and Marketing for the fashion industries, as well as Advertising and Marketing Communications & Merchandising; Jovi hopes to use her experience and drive to uplift Black people and communities both home and abroad through opportunities and fairness. Jovi is a celebrity news, Black culture & Black female empowerment Content Creator and aspiring African goods importer and distributor. Through empowering black culture globally Jovi hopes to counter issues in the community and empower development and change in underserved and misunderstood communities at home and abroad. Jovi believes if you give a man a fish, he can eat today but if you show a man how to fish, he can feed himself and his village for a lifetime. Jovi is also a member of the NYC Fair Trade Coalition (NYCFT) and previously NYCFT's Business Member Chair
Liz Nies, 2019-20 Mid Atlantic Regional Fellow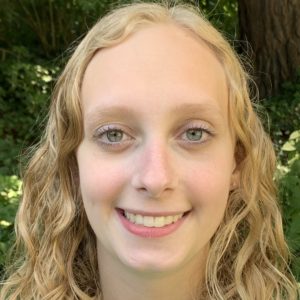 Working as a Mid-Atlantic Regional Fellow for Fair Trade Campaigns this past year has been an incredible experience. I entered this fellowship eager to grow in my advocacy and organizing skills and have no doubt achieved these goals. Perhaps even more importantly, I have had the opportunity to forge strong connections with like-minded individuals over a cause that we are all personally passionate about. It has been truly inspiring to see and support the work that those around me are doing to further the Fair Trade cause. As I leave this fellowship, my time spent with Fair Trade Campaigns has not only left me a stronger advocate, but has also given me a renewed sense of passion and dedication to this work. I am grateful for the time I have spent working alongside so many inspiring individuals, and I look forward to seeing the powerful work we all accomplish moving forward! Thank you Fair Trade Campaigns and the Mid-Atlantic Region, it has been a truly unforgettable experience!
Check out these great resources from our 2019-20 Fellows
Each year, Fair Trade Campaigns Fellows take on projects to grow the network and further our strategic priorities. This year, Fellows worked in pairs to develop new resources and recommendations to drive our national strategy in the months and years ahead.
Arthur Elbthal, Isabel Geisler, Liz Nies, & Jovi Broadus
Racial Justice Resource Hub
Kaila Moraga & Alexis Lyken
Linked In Graduation Pledge Engagement Plan
Zachary Rochester & Isabel Hoyos
Fall 2020 Leadership Team Training & Recruitment Plan
---
Meet the 2020-21 Regional Fellows
We are excited to welcome this new team of Fellows to support our regional and national work over the coming year. We know that our 2020-21 Fellows will be a great resource for campaigns in our established regions – please don't hesitate to reach out!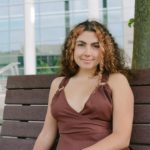 Kenya Reeves, 2020-21 Great Lakes Regional Fellow
Kenya's first time being introduced to Fair Trade USA was at 2019 AASHE conference where she presented her partnered undergrad research. She is a proud alumni from Missouri State University who studied in Biology and minored in sustainability. Kenya's passion for sustainability stems from her early childhood where her parents were advocates themselves within the green movement. Kenya is outgoing, motivated, and ready to promote change within communities, universities, and global society. Her favorite motivation is her family mantra: "We will protect only what we love, We will love only what we understand, We will understand only what we are taught." kenya@fairtradecampaigns.org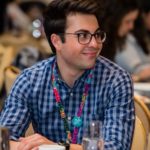 Noah Gorovitz, 2020-21 Western Regional Fellow
Noah is a junior at Pitzer College, where he's studying the intersections of history and social justice. He took a year off of school and in that time interned with Fair Trade Campaigns in spring 2019 after years of involvement with Berkeley H.S. Fair Trade Club. Noah also used that time to do urban gun violence research at the Giffords Law Center to Prevent Gun Violence. Noah is passionate about social justice work in all its forms and spent summer 2020 working on youth social justice education with Camp Tawonga. He is excited to continue such important work through the Fair Trade Campaigns Fellowship. He also enjoys backpacking, beach days, and a well-balanced breakfast. noah@fairtradecampaigns.org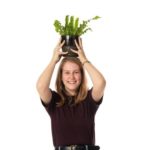 Holly Francis, 2020-2021 Eastern Regional Fellow
Holly is a recent graduate from Champlain College with a B.S. in Environmental Studies & Policy. She is originally from Wisconsin, but Champlain College brought her to beautiful Vermont where she has now made residence. Using her passion for environmental advocacy, Holly has joined this zeal with her realization of the interconnectedness of environmental and social issues. This brought her to become one of the heads of Champlain College's Fair Trade campaign for two and a half years in which she led campus events and focused a lot of her work on education and empowerment on her campus. Now, she plans to utilize her experience to better support other campaigns in their endeavors through her 2020-2021 fellowship position. holly@fairtradecampaigns.org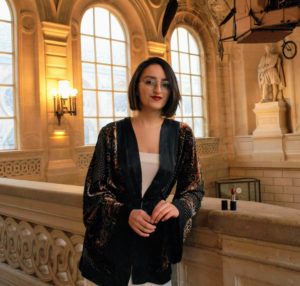 Alexia Dolamakian, 2020-2021 National Fellow
Alexia is a St. John's University Alum with a B.S. in business management and is learning to code. Her work in fair trade began in 2015 at SJU's CRS University campus chapter, where she became an ambassador and leader for the fair trade movement on campus. Eventually, she managed retail for a fair-trade pop-up shop on campus and produced baklava with fair trade sugar and pistachios to reach a different market and raise awareness through sweets! With the help of faculty, the campus newspaper, debate club and fair trade curriculum, Alexia helped raise awareness on campus. Each year, students were increasingly more informed on the topic of fair trade. Encouraged by the visible impact, she's become a fellow to continue the work towards humanizing trade, empowering consumers and sustainable development in the Age of AI and Technology. alexia@fairtradecampaigns.org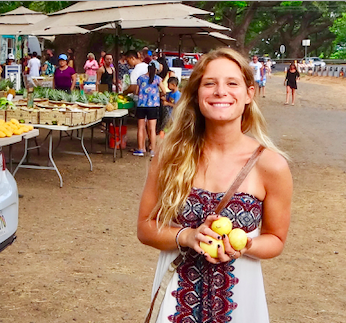 Taryn Lemmon, 2020-2021 National Coordinating Fellow
Taryn is so excited to be working with Fair Trade Campaigns as this years' National Coordinating Fellow. Her love for Fair Trade started in 2017 when she worked as her university's Sustainability Coordinator and continued when she became a Fair Trade Campaigns Regional Fellow in 2018-2019. Taryn hopes to use this new role of National Coordinating Fellow to help expand the Fair Trade movement across the country even during a tumultuous time.  If you see Taryn outside of work you'll find her reading, advocating for social justice issues, and spending time in nature with her beloved dog, Elvis.  taryn@fairtradecampaigns.org
---
Want to get involved? Let us know!
Reach out to one of your 2020-2021 Fellows, or drop us a line at admin@fairtradecampaigns.org.